TV
ZEROBASEONE Kim Tae-rae showed off his warm tone in 'King of Mask Singer'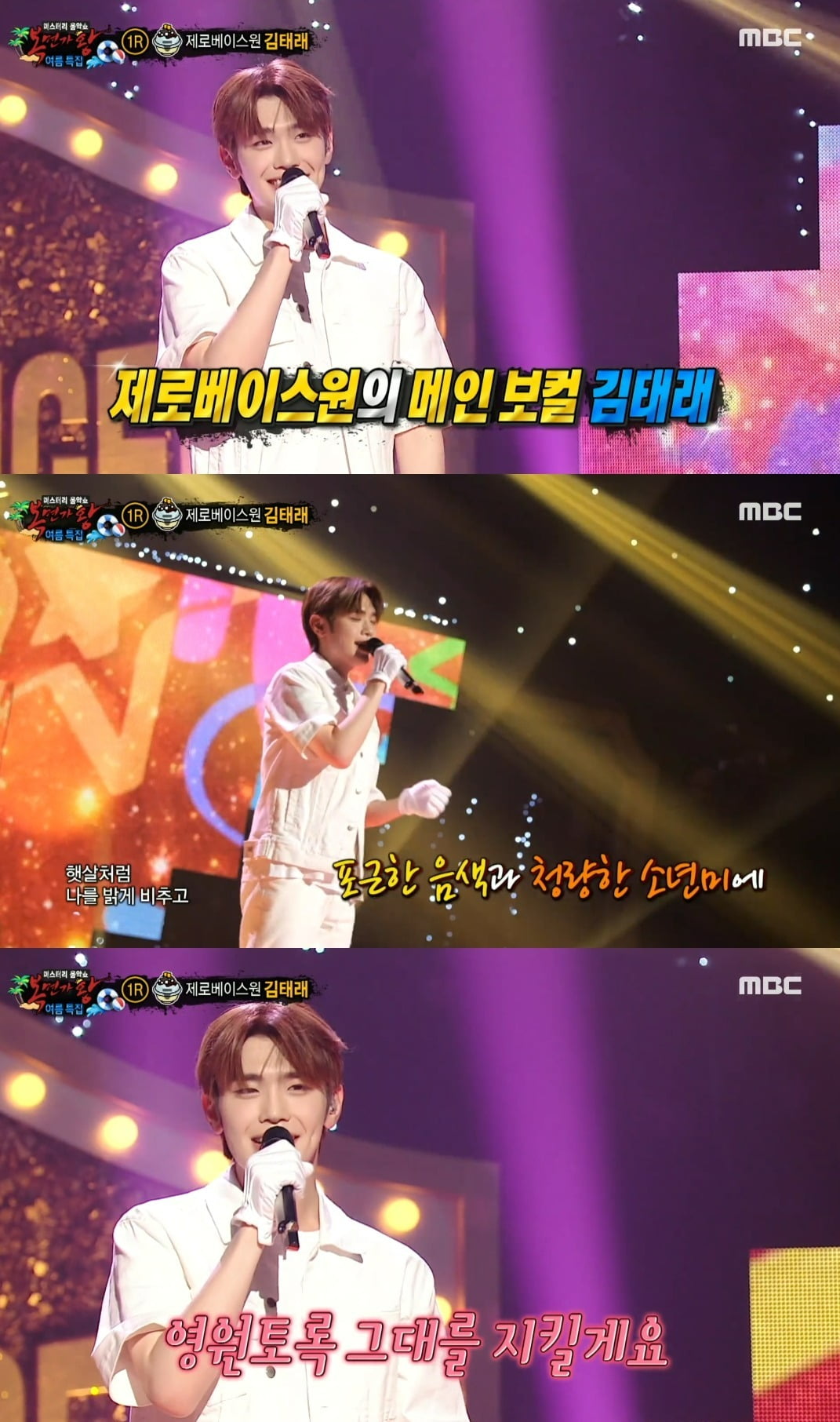 Kim Tae-rae of the group ZEROBASEONE conveyed his sincerity to the fans with warm and cozy vocals.
Kim Tae-rae appeared on MBC's 'King of Mask Singer', which aired on the 30th, as 'Snowflake Bingsu', and completed a stage full of excitement with a sweet tone.
On this day, Kim Tae-rae selected Park Joong-hoon's 'Rain and You' as a duet stage for the first round, and showed plain vocals. Kim Tae-rae's delicate yet warm sensibility gently tickled the hearts of listeners.
On the stage that followed, Lee Seok-hoon's '10 Reasons I Love You' was selected. It is a meaningful song for Kim Tae-rae. Kim Tae-rae, who shed tears while singing this song in front of her parents when she appeared on Mnet's 'Boys Planet', revealed the reason for the selection of the song, saying, "I wanted to play this song once again for Zerose." Kim Tae-rae conveyed his whole heart with a calm singing method, as if he were talking, and gave a deep lingering impression and impression.
Kim Tae-rae, who was on the second day of his debut at the time of recording, showed the spirit of a rookie group in an interview with the MC. Kim Tae-rae said, "Appearing on 'King of Mask Singer' was a precious experience like a dream for me. I was very nervous because it was my first stage to decorate by myself, but I sang hard so that there would be no regrets." Also, "Isn't it said that the rookie award is an award that can only be won once. Winning the Rookie of the Year award is our group's and my personal goal."
ZEROBASEONE will hold its first fan concert '2023 ZEROBASEONE FAN-CON' at Gocheok Sky Dome in Guro-gu, Seoul on August 15.
Reporter Kim Ji-won, Ten Asia bella@tenasia.co.kr