TV
[Comprehensive] JJ's trip to Vietnam with '♥Julienne Kang'... Luxury bikini body certification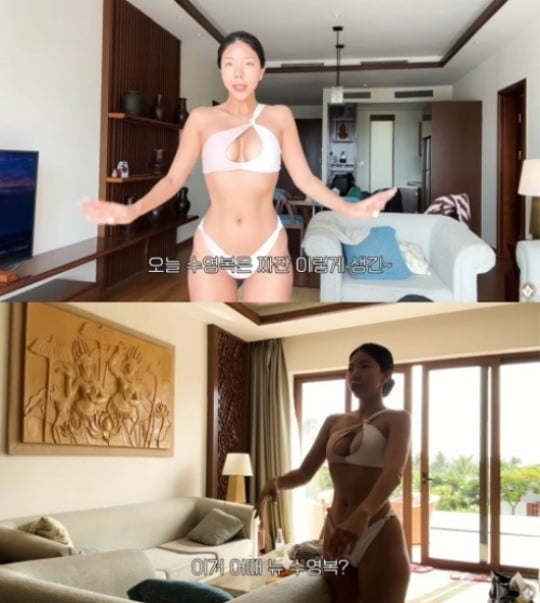 The Julien Kang JJ couple went on a trip to Nha Trang, Vietnam.
Recently, YouTuber JayJ posted on his YouTube channel, 'TMI JeeEun', 'What is your boyfriend's reaction to a hot bikini on a vacation trip? I uploaded a video titled 'Nha Trang mukbang Vlog of an athletic couple'.
In the released video, JJ said, "I'm going on a trip to Nha Trang, Vietnam. It's my first vacation trip with Julien Kang, so I'm happy and looking forward to it."
The two arrived at Incheon Airport at 4:40 in the morning. Julien Kang raised expectations for the trip, saying, "We are going to Vietnam. We will eat rice noodles, half shrimp and half rice."
The two of them ate wontons, spring rolls, rice noodles, and pineapple fried rice as soon as they arrived in Vietnam. In particular, Julien Kang, while eating Morning Glory, exclaimed, "I think Koreans will really like this. Garlic."
As soon as they found their accommodation, Julien Kang and JJ went to the swimming pool. These couples show off their strong bodies with no flab in swimsuits. They did bodyweight exercises while swimming. In response, JJ explained, "If we have something we want to do, we tend to do it individually."
The next day, JJ showed off his unconventional bikini fashion. Julien Kang said "I like it", revealing his affection for JJ.
JJ said, "It's been a long time since I came to a large resort after only going to small resorts, so I couldn't adapt." It was. I felt that a celebrity is a celebrity."
The two also found an indoor gym. JJ said, "Sometimes there are people who say it would be fun to exercise as a couple, but I work out separately, and Tru works out separately."
Reporter Yoon Jun-ho, Ten Asia delo410@tenasia.co.kr