MUSIC
Stray Kids, Billboard's main chart 'Hot 100' chart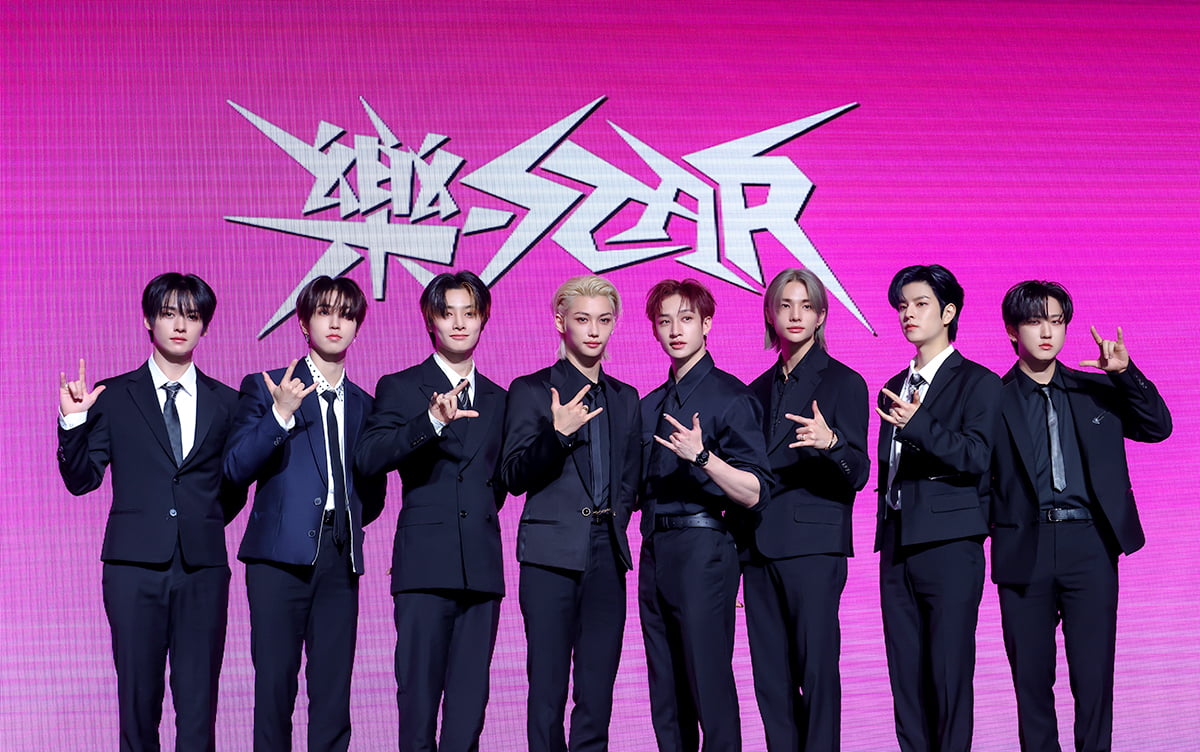 Stray Kids ranked 90th on Billboard's 'HOT 100'. They set a record of becoming the first 4th generation K-pop boy group to enter this chart.
According to the latest chart preview article published by the US Billboard on the 20th (local time), the title song 'Rock' of Stray Kids' mini album '樂-STAR' released on November 10th will be released on the 25th. Now, it ranked 90th on Billboard's main chart 'Hot 100'.
Previously, the album '樂-STAR' was ranked number one on Stray Kids' 'Billboard 200' for the fourth consecutive time and showed off its momentum on the two main Billboard charts. In particular, Stray Kids became the second K-pop boy group, following BTS, to enter the 'Hot 100', which is considered a key indicator of securing popularity in the pop market, adding even more meaning.
Simultaneous entry into the 'Billboard 200' and 'Hot 100' is BTS' first record following group and solo achievements. Being on the Billboard 'Hot 100' chart is an achievement following seniors such as Psy and BTS among domestic male artists, and Wonder Girls and Twice among JYP Entertainment artists.
Billboard said in an article, "Stray Kids first entered the chart with the new song 'Rock' and became an artist on the 'Hot 100' chart. The album containing the new song ranked first on the 'Billboard 200' for the fourth consecutive time." "Stray Kids has already appeared on the Billboard chart several times. Since their pre-debut digital single 'Hellevator' ranked 6th on Billboard World Digital Song Sales in November 2017, they have recorded a total of 52 hit songs on that chart. "I was ranked," he said.
According to Billboard, Stray Kids' new album '樂-STAR' sold 224,000 copies in the United States in the first week of release and topped Billboard's main chart 'Billboard 200' as of November 25. After debuting at number one on the chart, they set a record of four consecutive first places.
Meanwhile, Stray Kids, who first appeared at the '2023 MTV Video Music Awards' held last September and received the honor of winning the Best K-Pop category, won the '2023 Billboard Music Awards' ('2023 BBMAs), one of the three major American pop music awards held on the 19th. ') and performed for the first time, and won the top K-pop album category with their 3rd full-length album '★★★★★ (5-STAR)'. This award is also a record for domestic male artists, following PSY and BTS.
Kim Se-ah, Ten Asia reporter haesmik@tenasia.co.kr