MUSIC
YG Baby Monster, debut song is 'BATTER UP'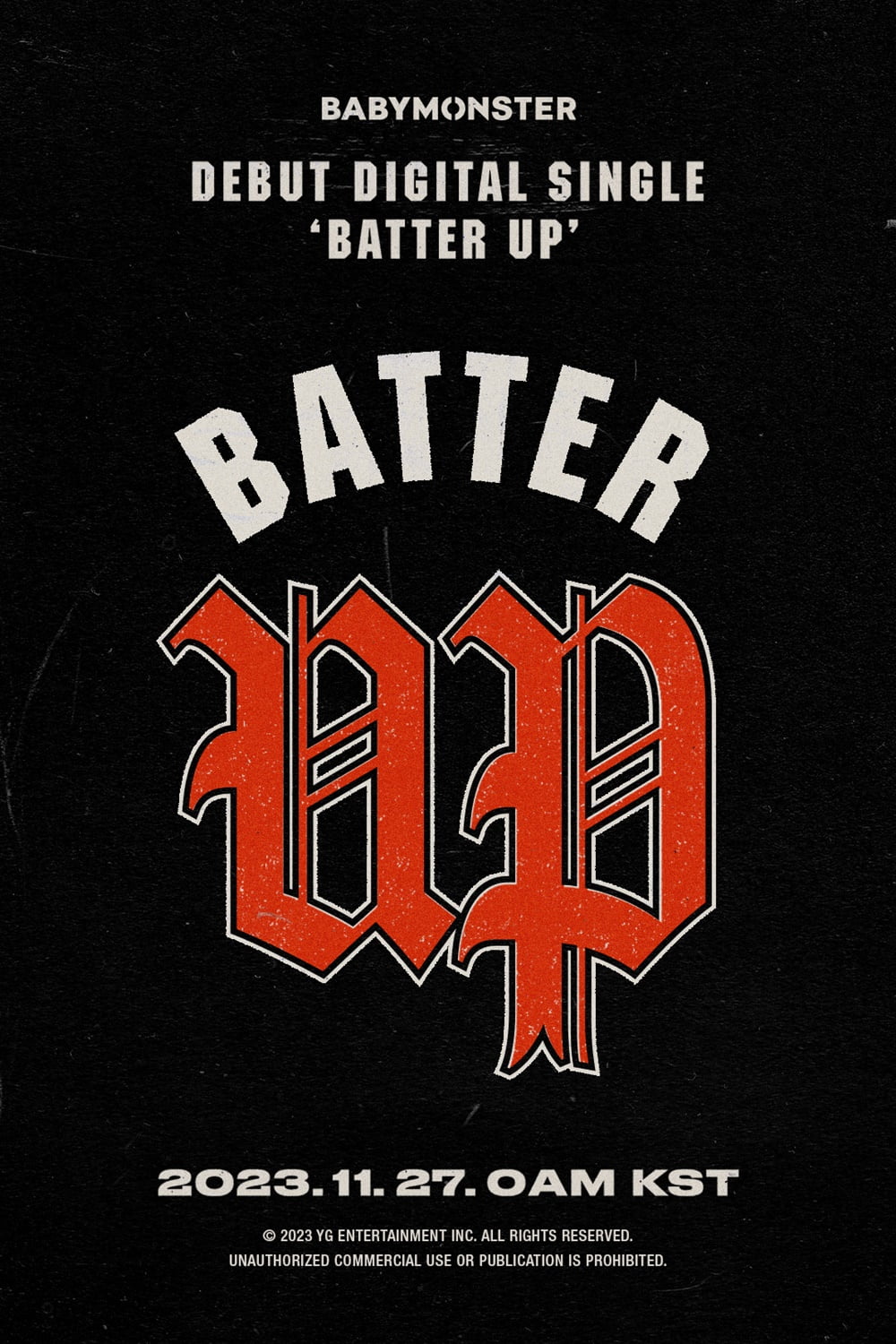 The title of YG's new girl group Baby Monster's debut song has been revealed.
YG Entertainment first announced on the 20th that the title of Baby Monster's debut song is 'BATTER UP'. 'BATTER UP' is a signal used by the umpire during a baseball game when calling the next batter. It is a word used to tell the batter to prepare to bat.
The sporty logo with a rough texture in the 'BATTER UP' poster released today is also very strong. This point foreshadows Baby Monster's confident first step as they prepare to enter the global music market.
YG said, "'BATTER UP' is a song filled with bold confidence and ambition that announces the beginning of Baby Monster," and added, "It will be powerful hip-hop music that imprints Baby Monster's unique presence."
Baby Monster (Luca, Parita, Asa, Haram, Laura, Chiquita) will release their debut digital single 'BATTER UP' at midnight on the 27th and signal their full-fledged debut. With the official debut just a week away, expectations are high on how the group will continue Blackpink's lineage and shake up the K-pop market.
Kim Se-ah, Ten Asia reporter haesmik@tenasia.co.kr