MUSIC
BTS Jungkook releases highlight medley for new album 'GOLDEN'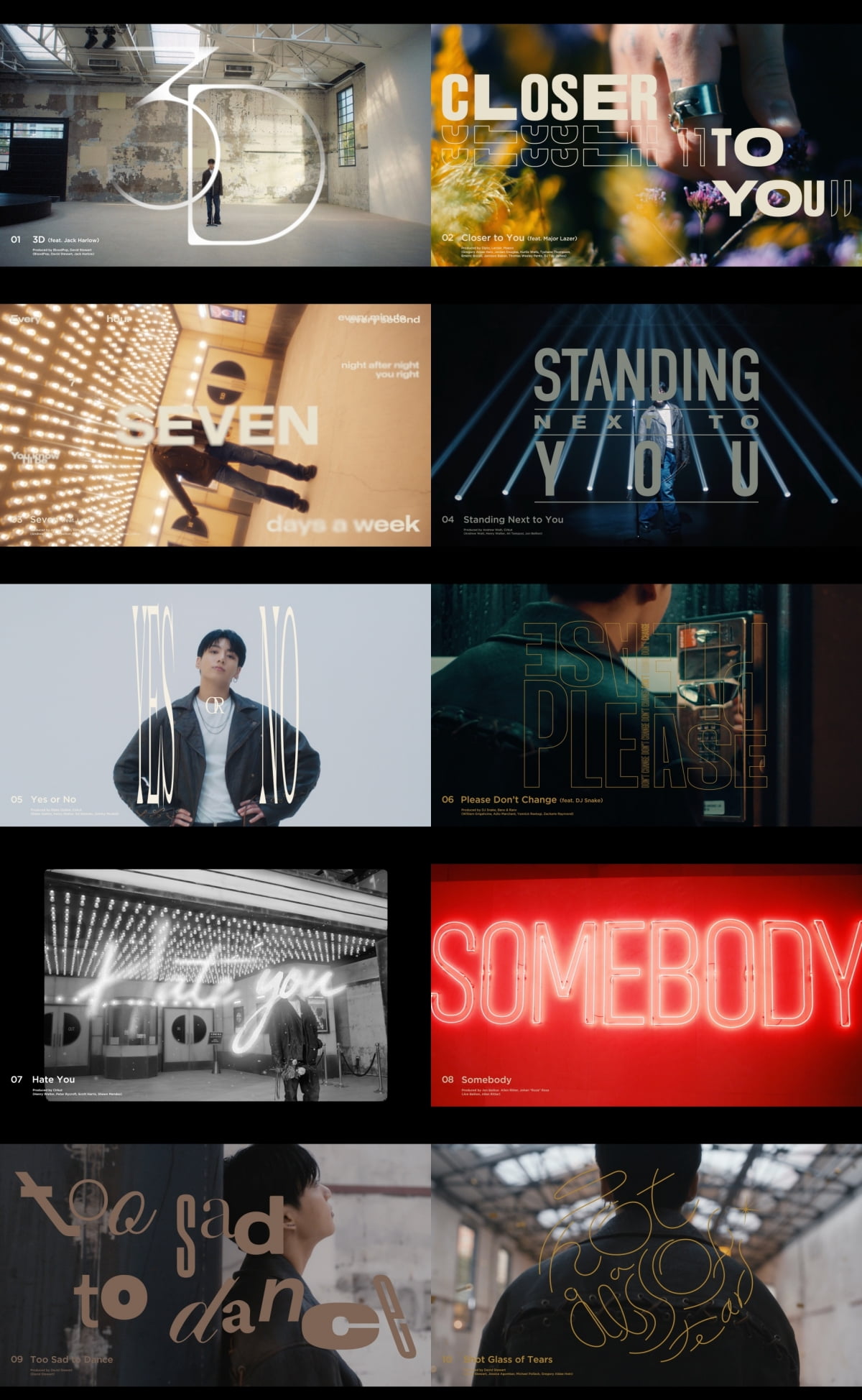 'Global pop star' Jungkook has released some of the music from his first solo album, which will be released on the 3rd of next month.
Jungkook posted the ''GOLDEN' PREVIEW' video on BTS' official SNS at midnight on the 31st (Korean time), allowing you to preview the highlights of all songs from his solo album 'GOLDEN'. In the video that begins with Jungkook walking into an empty warehouse, Jungkook draws attention just by standing still, using the first track '3D (feat. Jack Harlow)' as background music. In the following song, 'Closer to You', soft vocals are added over low sounding synthesizers and bass.
Following the global hit song 'Seven (feat. Latto)' that heated up this summer, a part of the title song 'Standing Next to You' was released. This song caught the ear with a modern reinterpretation of the old school sound of the disco funk genre, and in the video, Jungkook lightly rhythms and moves around a standing microphone, raising expectations for the performance.
'Yes or No', in which Ed Sheeran participated, is an impressive song with Ed Sheeran's unique catchy melody and guitar playing. It is an overwhelming song that asks the person who feels that the current emotion is love, "Do you feel the same way as me?" convey emotions. The sixth song, 'Please Don't Change (feat. DJ Snake)', is an electronic dance pop song, and the spatial synth harmonizes with Jungkook's vocals to enhance the song's emotion.
'Hate You' is a pop ballad song that expresses deep emotions using only a lo-fi piano performance and Jungkook's voice, and the fluttering snowflakes in the video double the song's deep emotions. In 'Somebody', a dull bass and a mournful melody come together against a backdrop of neon signs.
'Too Sad to Dance' is an acoustic pop song composed of guitar and keyboard, and Jungkook expresses his sad feelings in a calm voice. In the final preview of 'Shot Glass of Tears', the image of Jungkook walking towards a space with 'GOLDEN' written on it with flying confetti gives a deep resonance.
Meanwhile, Jungkook will simultaneously release his first solo album 'GOLDEN' worldwide at 1 PM on November 3. This album, which is inspired by solo artist Jungkook's 'golden moment', contains a total of 11 songs, including solo single 'Seven' Explicit Ver., Clean Ver., and '3D'.
'Seven' producer Andrew Watt and Circuit reunited for Jungkook to produce the title song 'Standing Next to You'. Jungkook plans to showcase the peak of his 'complete performance' through his new song promotions.
Reporter Junho Yoon, Ten Asia delo410@tenasia.co.kr