MUSIC
THE BOYZ has released a partial preview video of the new album.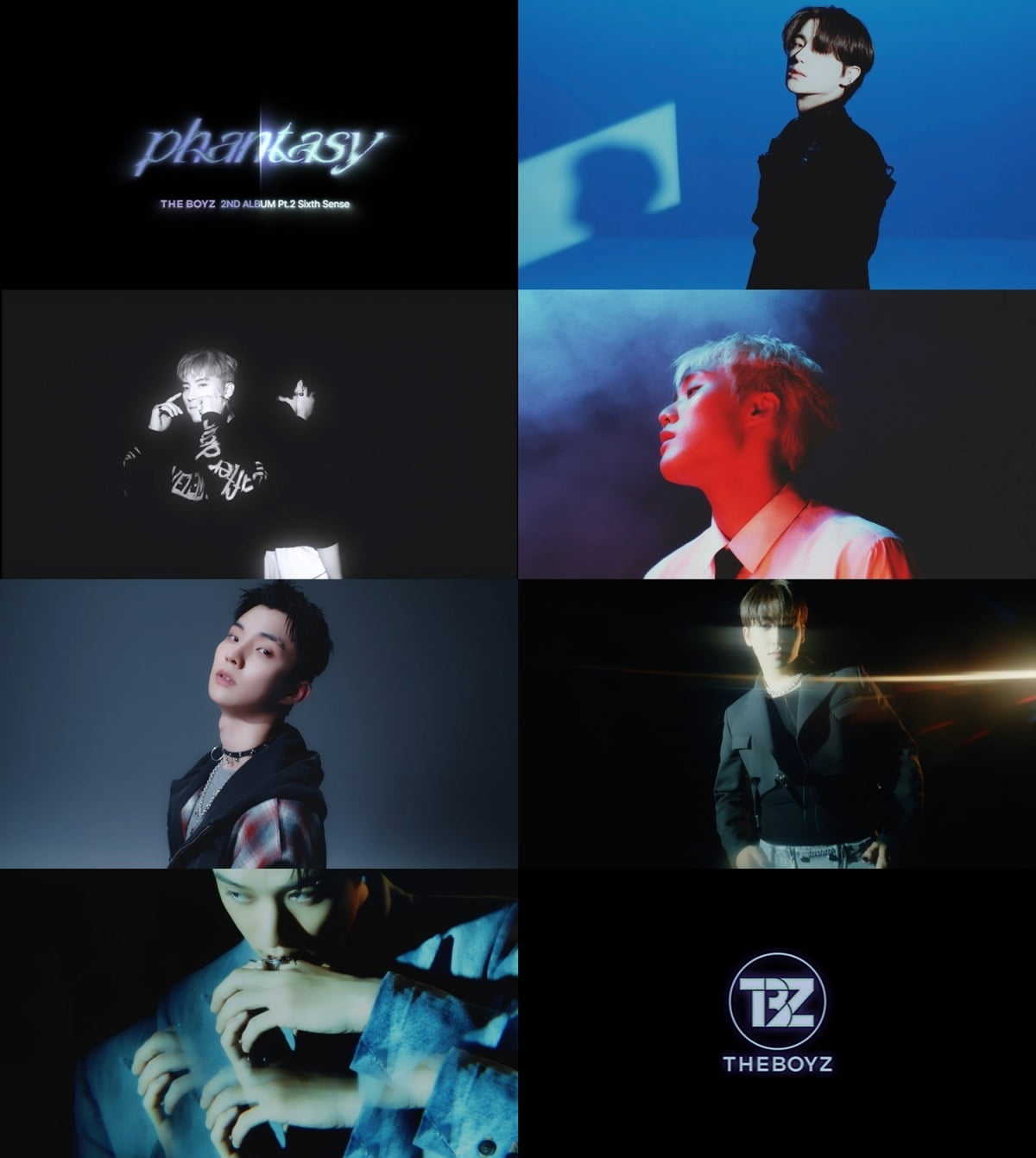 Group THE BOYZ has released a preview video of some of the new album's music.
At midnight on the 16th, The Boyz released a track clip for 'Sixth Sense', part 2 of their 2nd full-length album 'PHANTASY', through their official SNS and YouTube channels, and showed off some of their new songs as a surprise.
The track clip video contains previews of a total of six new songs, including the new title song 'WATCH IT'. In addition, the visual aspects of the members who transformed into 'bad boys' attracted attention.
In particular, fans' attention was focused on the title song 'WATCH IT'. The new song 'WATCH IT' is a song with an attractive bass sound throughout the song, and can be heard on The Boyz's 'Dark Fantasy'. Like the lyrics "I can't refuse, my bad pulls me in more", it warns you to be careful not to fall for your own fatal charm (Watch It), but paradoxically, it becomes a spell that makes you fall in love (Watch It), so the twist is that you will never be able to escape from me. The lyrics of the story are impressive. A team of talented global producers who worked on representative songs by popular K-pop artists such as Twice and Le Seraphim were mobilized to improve the level of perfection.
In addition, 'Rat In The Trap', a special unit song featuring The Boyz's new style of music (Sangyeon, Jacob, Kevin, New, Joo Haknyeon), is The Boyz' first song with English lyrics and a special unit song (Sunwoo, Eric). ) song 'Honey', an energetic modern pop song 'Bad Luck' with a harmonious combination of dreamy and intense parts, 'CRYING&LAUGHTER', whose contradictory lyrics stimulate sad emotions, and 'CRYING&LAUGHTER', a groovy pop/R&B song with a light pluck sound. Even 'Escape' captures The Boyz's wide musical spectrum.
The Boyz will release part 2 'Six Sense' of their 2nd regular album 'Fantasy' on the 20th, releasing a new album for the first time in about 3 months and continuing their large-scale comeback activities. 'Sixth Sense' is an album that contains the 'dark fantasy' of The Boyz, transformed into 'Bad Boy', that stimulates the sixth sense beyond the five senses, as the dictionary meaning of the word suggests.
The Boyz will hold an encore concert of their second world tour, Generation (THE BOYZ 2ND WORLD TOUR: ZENERATION – ENCORE), at KSPO DOME (Olympic Gymnastics Stadium), a large domestic concert hall, for a total of three days from December 1st to 3rd. .
Kim Ji-won, Ten Asia reporter bella@tenasia.co.kr