MUSIC
THE BOYZ chose 'WATCH IT' as their title song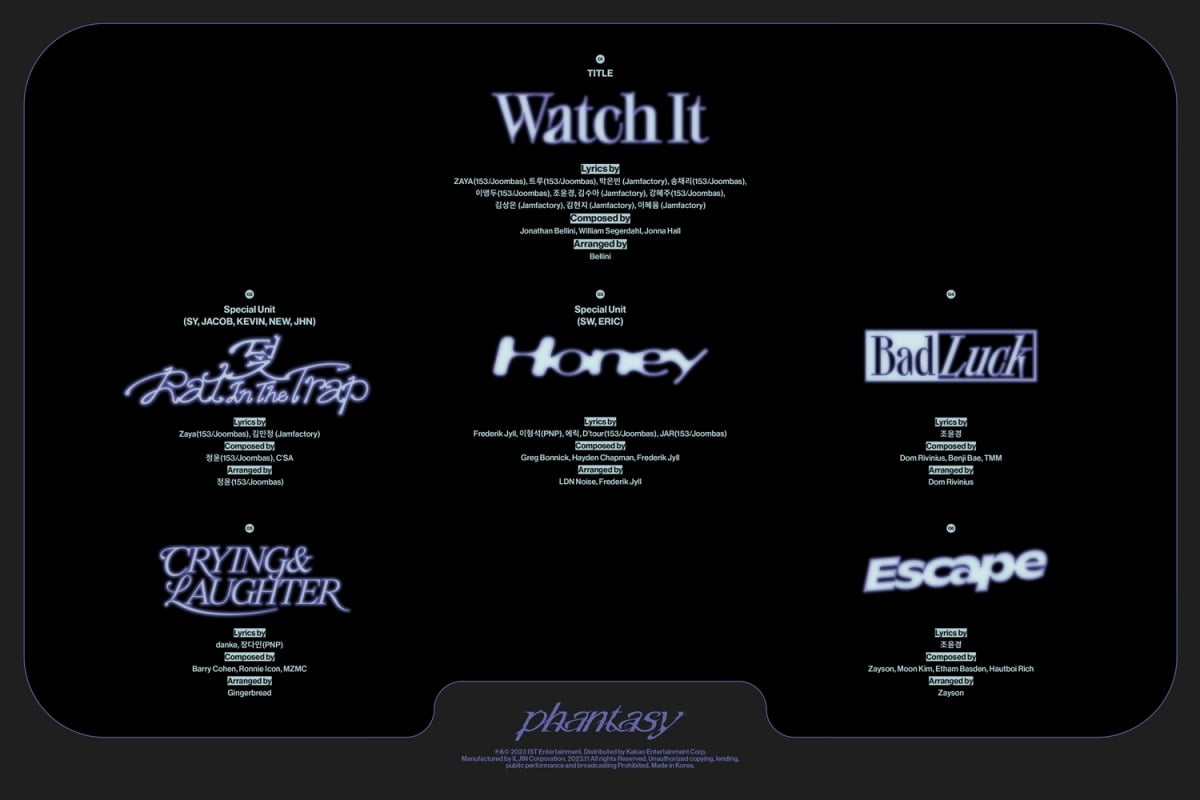 Group THE BOYZ has released its new album tracklist.
At midnight on the 15th, The Boyz presented the tracklist image of all songs from their 2nd full-length album 'PHANTASY' pt.2 'Sixth Sense' through their official SNS. The released images reveal a total of six new songs, including 'WATCH IT', which was selected as the comeback title song.
A line of prominent global producers, including hit maker LDN Noise and popular lyricist Jo Yoon-kyung, participated in this album to enhance the album's completeness. In addition, member Eric added his name to the lyrics of the b-side song, adding to The Boyz's unique personality.
The title song 'WATCH IT' is a song with an attractive bass sound throughout the song, and it is a track where you can see a different side of The Boyz who transformed into 'Bad Boy'. The lyrics of the song warn you to be careful not to fall for your own fatal charm (Watch It), but paradoxically, it becomes a spell that makes you fall in love (Watch It), and the lyrics of the anti-war story that you will never be able to escape from me are impressive.
In addition, 'Rat In The Trap', a special unit song featuring a new style of music (Sangyeon, Jacob, Kevin, New, Joo Haknyeon), and The Boyz's first song with English lyrics and a special unit song (Sunwoo, Eric) ' Honey', 'Bad Luck', an energetic modern pop song with a harmonious combination of dreamy and powerful parts, 'CRYING&LAUGHTER', which stimulates sad emotions with contradictory lyrics, and 'Escape', a groovy pop/R&B song with a light pluck sound. . It is expected that the wider musical spectrum of The Boyz will be revealed.
'Sixth Sense', the second story of The Boyz's 2nd full-length album 'PHANTASY', including the new song 'WATCH IT', will be available on major music sites at 6 PM on the 20th. . .
Kim Ji-won, Ten Asia reporter bella@tenasia.co.kr