MUSIC
Le Seraphim's 'Perfect Night' charted on the U.S. Billboard's 'Bubbling Under Hot 100' for two consecutive weeks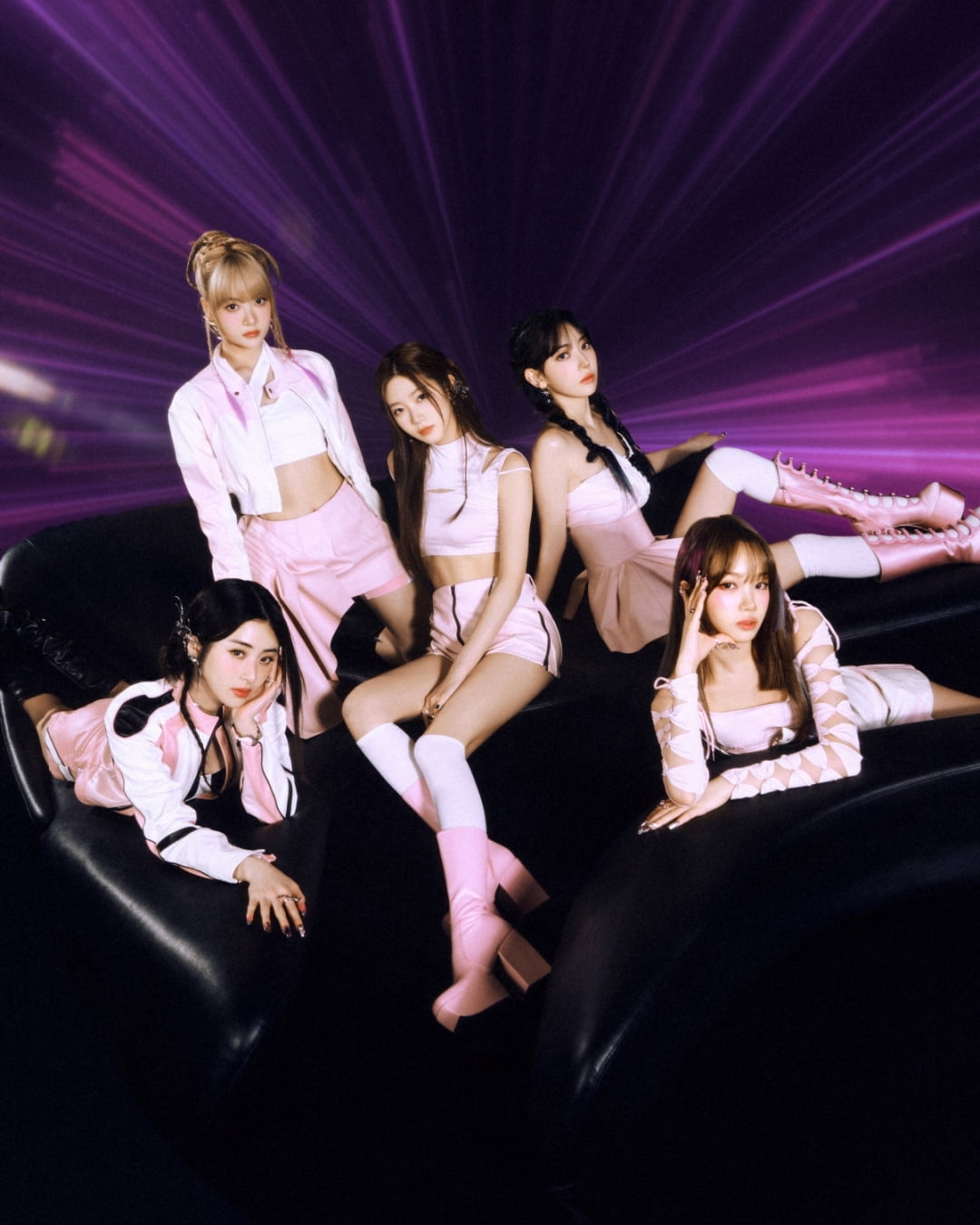 LE SSERAFIM achieved its highest performance on the US Billboard chart with its new song 'Perfect Night'.
According to the latest chart (as of November 18) released by Billboard, an American music media outlet, on the 14th (local time), the first English digital single 'Perfect Night' by Le Seraphim (Chaewon Kim, Sakura, Yunjin Heo, Kazuha, Eunchae Hong) It ranked 19th in the 'Bubbling Under Hot 100', one notch higher than the previous week.
'Bubbling Under Hot 100' is a chart that ranks songs that did not enter Billboard's main song chart 'Hot 100'. Le Seraphim entered this chart last week for the first time since its debut, and has remained in the rankings for two consecutive weeks, proving its popularity in the United States.
'Perfect Night' continued to perform well on Billboard's global charts. This song rose 30, 15, and 15 places in the 'Global 200' (22nd), 'Global (excluding the U.S.)' (15th), and 'Canada Hot 100' (58th), respectively, compared to the previous week. In particular, in 'Global 200' and 'Canada Hot 100', it recorded the highest ranking among all the songs released by Le Seraphim so far.
'Perfect Night' ranked 53rd in the latest (as of November 13) 'Daily Top Song Global' chart released by Spotify, the world's largest music streaming platform, the highest ranking among K-pop girl group songs on the chart that day. .
'Perfect Night' was ranked in Spotify's 'Daily Top Songs' in a total of 15 countries/regions, and was consistently at the top in Taiwan (2nd), Singapore (3rd), Hong Kong (6th), and Japan (8th). I kept it. In particular, it is noteworthy that its popularity is accelerating in countries/regions that are considered major predictors of the Billboard charts, such as the United States (109th) and Canada (58th).
Meanwhile, 'Perfect Night' is also gaining popularity on major domestic music charts. This song took first place on Bugs' latest (November 13th) daily chart and stayed at the top for a week straight, and on the same day, it entered the 'Top 10' on Melon's daily chart at 9th place, up 5 places from the previous day.
Reporter Junho Yoon, Ten Asia delo410@tenasia.co.kr