MUSIC
NewJeans is accelerating its world-class progress, entering the global stage at lightning speed.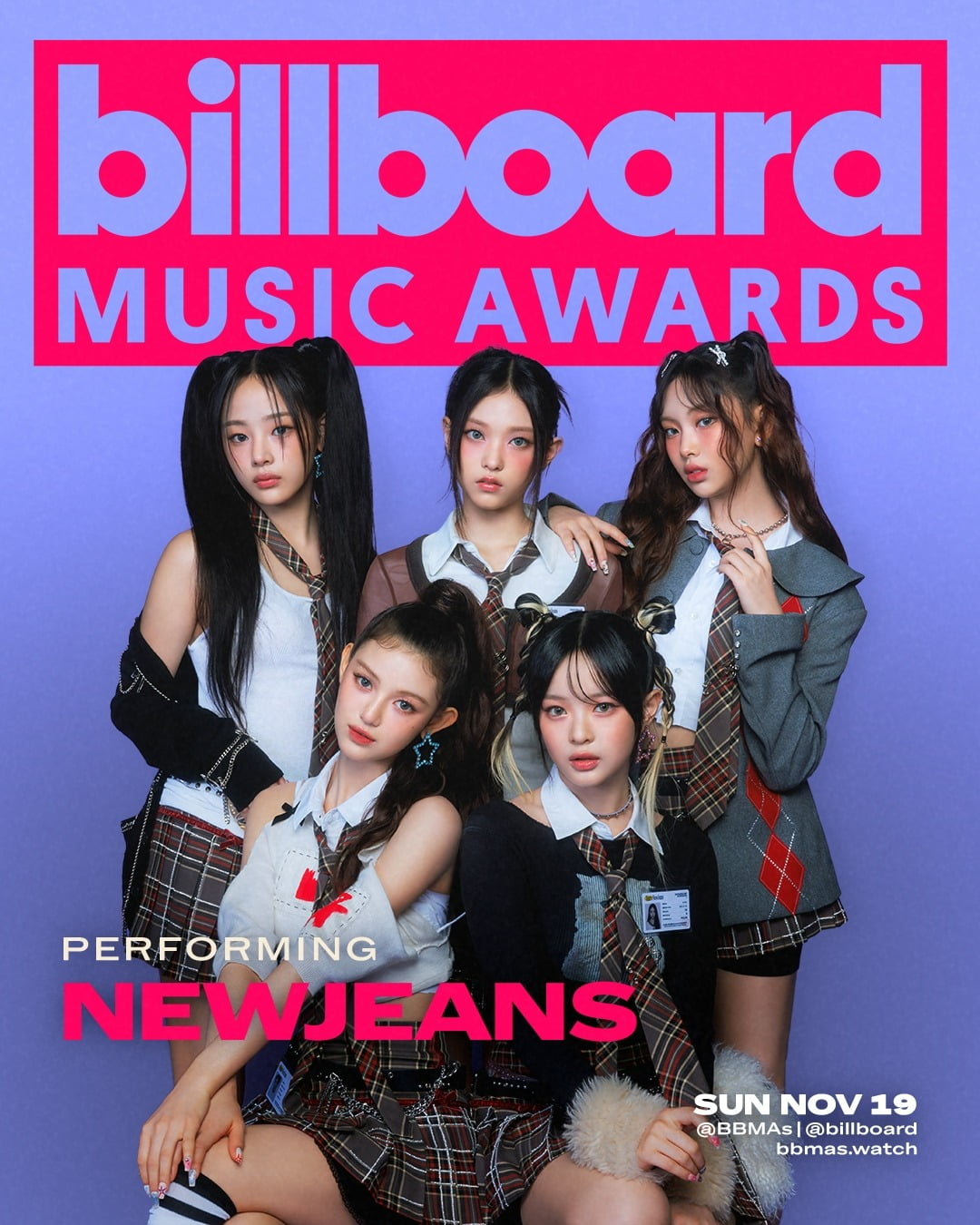 NewJeans, one year and three months since its debut, is accelerating its world-class progress by entering the global stage at lightning speed.
NewJeans (Minzy, Hani, Daniel, Haerin, Hyein) will perform the opening performance at the finals of the '2023 League of Legends (LoL) World Championship' on the 19th (Korean time), and on the 20th, they will perform at the '2023 Billboard Music Awards (BBMAs). )' as a performer. 'LoL World Championship (Worlds)' and 'BBMAs' are the world's most prestigious competitions and award ceremonies in the e-sports and music sectors, respectively, and New/ Jeans is a K-pop group with the modifiers 'first' and 'shortest'. By going on stage one after another, they plan to properly imprint their status as 'global trending' artists.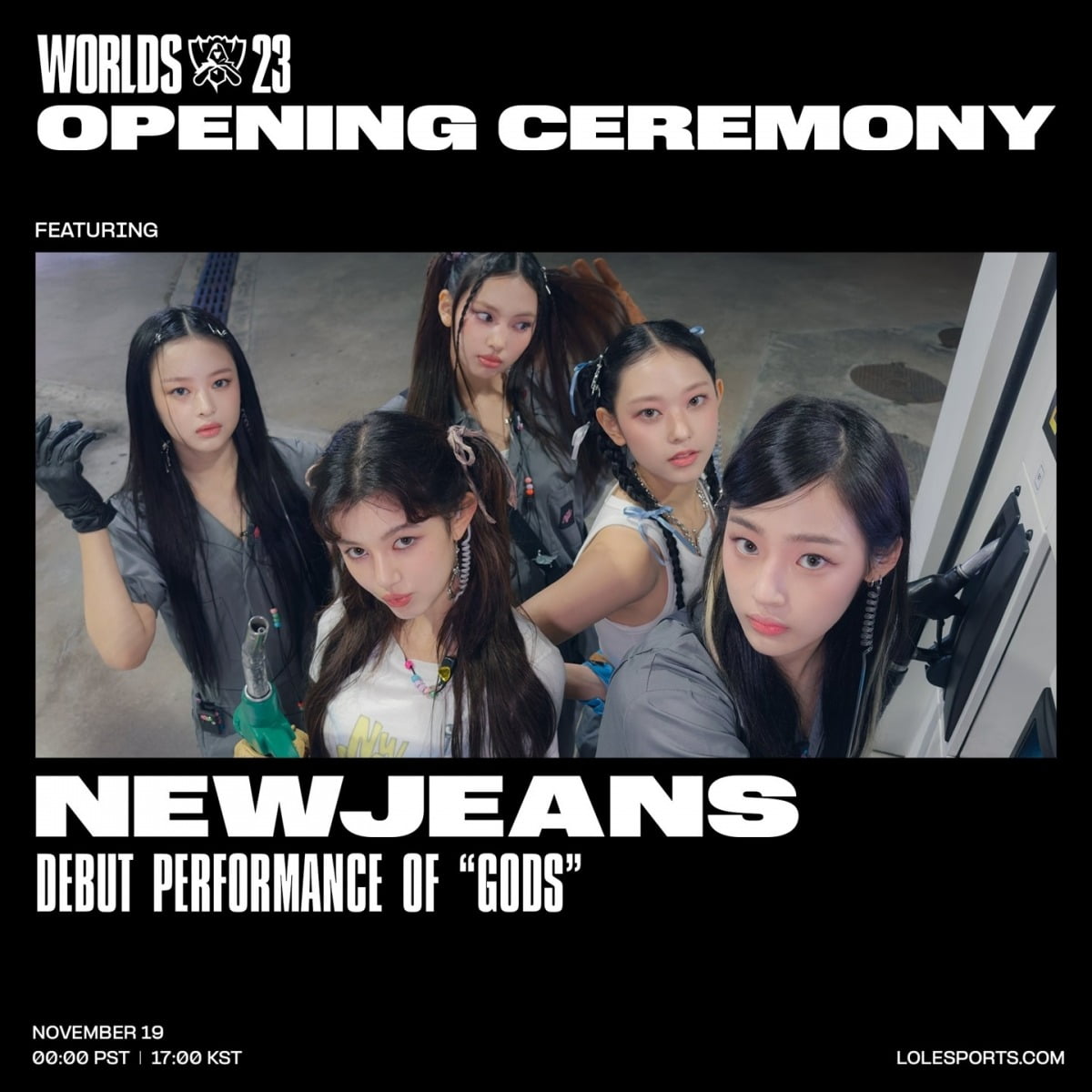 The 'LoL World Championship' finals, which NewJeans will be opening for the first time as a complete K-pop group, will have a peak concurrent viewership of 74 million (as of 2021), and will have more viewers than the Super Bowl among sports games (as of 2019). ) is a sporting event that attracts so much attention that it is recorded.
The opening stage of the 'LoL World Championship' finals has featured top artists who have sung past theme songs, including Imagine Dragons (2014) and Lil Nas X (2022). NewJeans, who has joined this world-class ranks, plans to heat up the finals atmosphere by unveiling the performance of this year's World Cup theme song 'GODS' for the first time.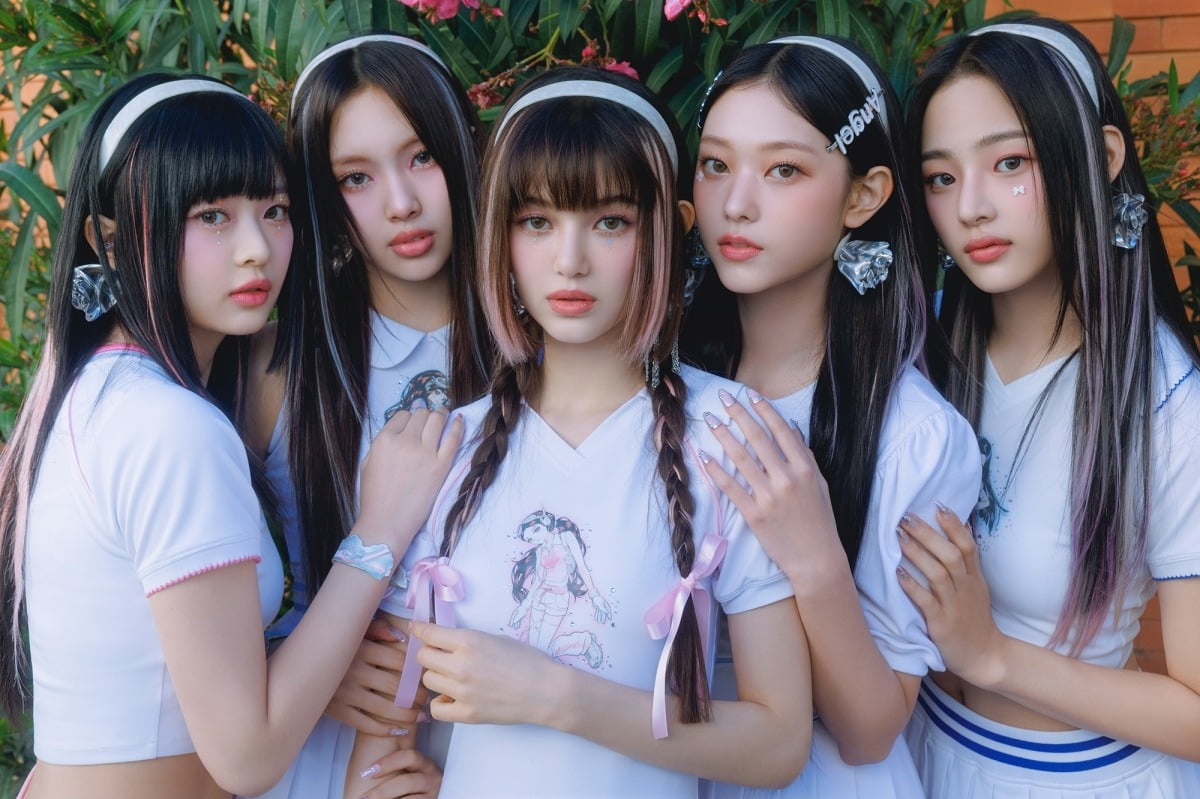 'BBMAs', one of the three major music awards ceremonies in the United States, is famous for its spectacular performer lineup made up of top singers every year. NewJeans was the first K-pop girl group and was selected as a 'BBMAs' performer in the shortest period of time (1 year and 3 months) since debuting as a K-pop group among both men and women, proving their unstoppable rise. NewJeans is nominated for the most awards (a total of 5) at this year's 'BBMAs' among K-pop artists.
In relation to this, in a recent interview with the American media People, NewJeans said, "I was really surprised. "I still can't believe the news that we were nominated," he said, adding, "I am so grateful that I can't express it in words that our music has received so much love and recognition from the overseas public."
Previously, in August, NewJeans became the first K-pop girl group to perform on the stage of Lollapalooza Chicago, a major American music festival headlined by Billie Eilish and others, and drew approx. 70,000 people to sing along. Attention is being paid to whether NewJeans, who created a stir with only their music without any special global activities, will once again create a stir around the world through the opening of the finals of the 'LoL World Championship' and the 'BBMAs' performance.
The opening performance of the '2023 LoL World Championship' finals will be held at Gocheok Sky Dome in Guro-gu, Seoul at 5 pm on the 19th, and '2023 BBMAs' will be held at BBMAs from 10 am on the 20th. You can check it on watch.
Kim Ji-won, Ten Asia reporter bella@tenasia.co.kr