MUSIC
BTS Jungkook reveals first performance of song from 'GOLDEN' at Audacy in the US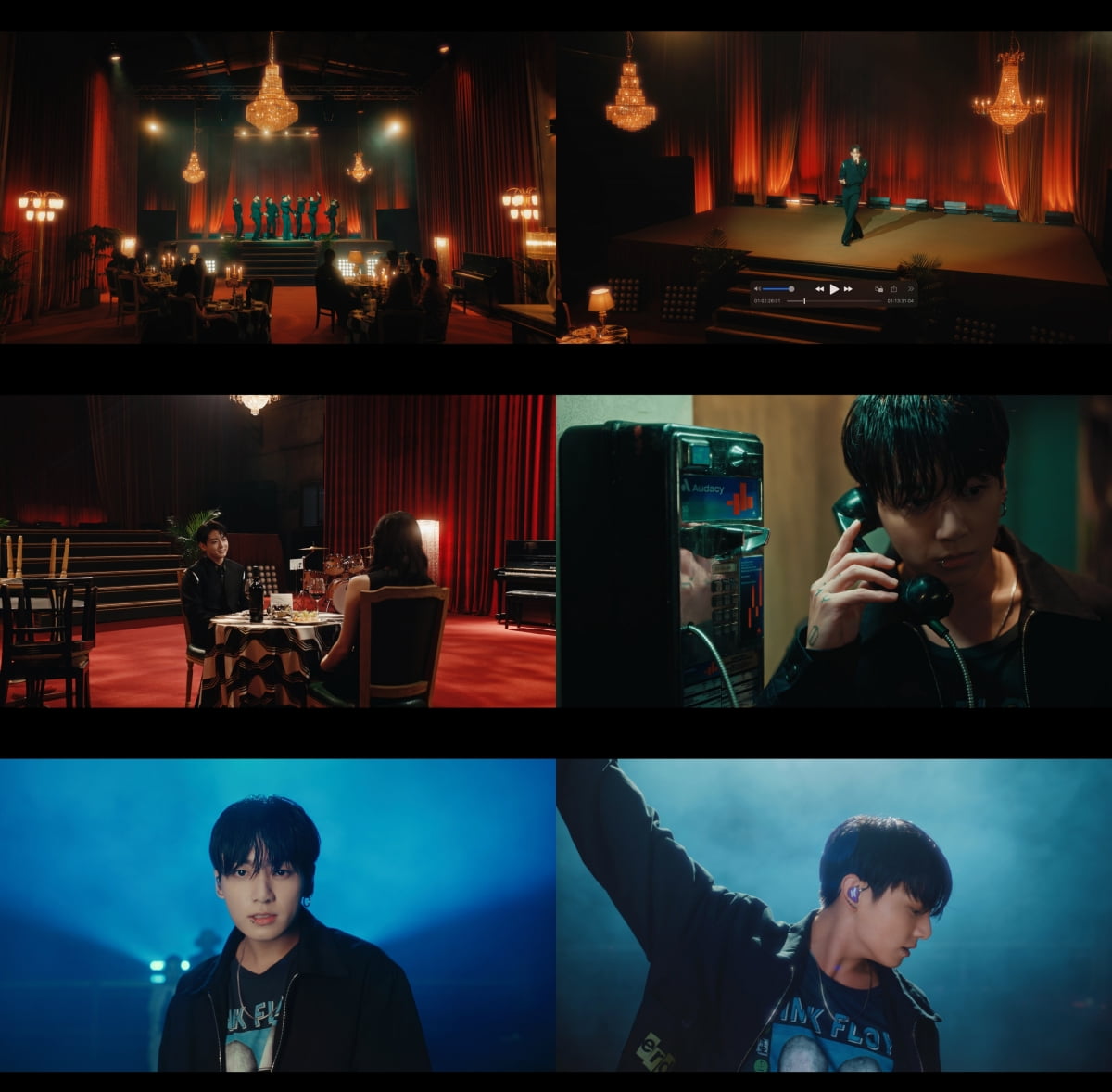 Jungkook appeared on Audacy Live.
At 11 am on the 14th (Korean time), American radio platform Audacy posted the video 'Audacy Live: Jung Kook' on its official YouTube channel. In this video, BTS's Jungkook performed the title song 'Standing Next to You' from his solo album 'GOLDEN' and his solo singles 'Seven (feat. Latto)' and '3D (feat. Jack Harlow)', as well as the new album's song 'Closer to'. The performance of 'You (feat. Major Lazer)' was released for the first time.
The video begins with a mysterious woman getting out of a car and entering an old-fashioned concert hall. Next, Jungkook appeared on stage and performed 'Standing Next to You', and the sight of Jungkook performing a 'complete performance' amidst the chandeliers decorating the ceiling, the audience, and gorgeous lighting was reminiscent of a scene from a special show.
Jungkook performed 'Seven' and '3D' while moving in and out of the concert hall, and the natural flow of the story, sensuous editing, and Jungkook's powerful energy that spread beyond the screen combined to create a video that you couldn't take your eyes off for a moment. .
In particular, scenes and props reminiscent of each song's music video were placed here and there, adding to the fun. The old-fashioned theater reminded me of the background of the music video for 'Standing Next to You', the production that reinterpreted the fight scene between lovers in 'Seven', and the public phone booth reminiscent of '3D' attracted attention.
The video ends with the b-side song 'Closer to You'. Jungkook, who appeared with a dreamy atmosphere, continued his unwavering live performance and showed off a different charm from the previous stage by unveiling the performance of 'Closer to You' for the first time in accordance with the EDM rhythm.
Meanwhile, Jungkook's solo album 'GOLDEN', released on the 3rd, entered second place on the main album chart 'Billboard 200' of the American music media Billboard, tying the record for the highest ranking by a K-pop solo singer.
Kim Se-ah, Ten Asia reporter haesmik@tenasia.co.kr