MUSIC
Group ONE PACT produced by Gangnam revealed its nerdy charm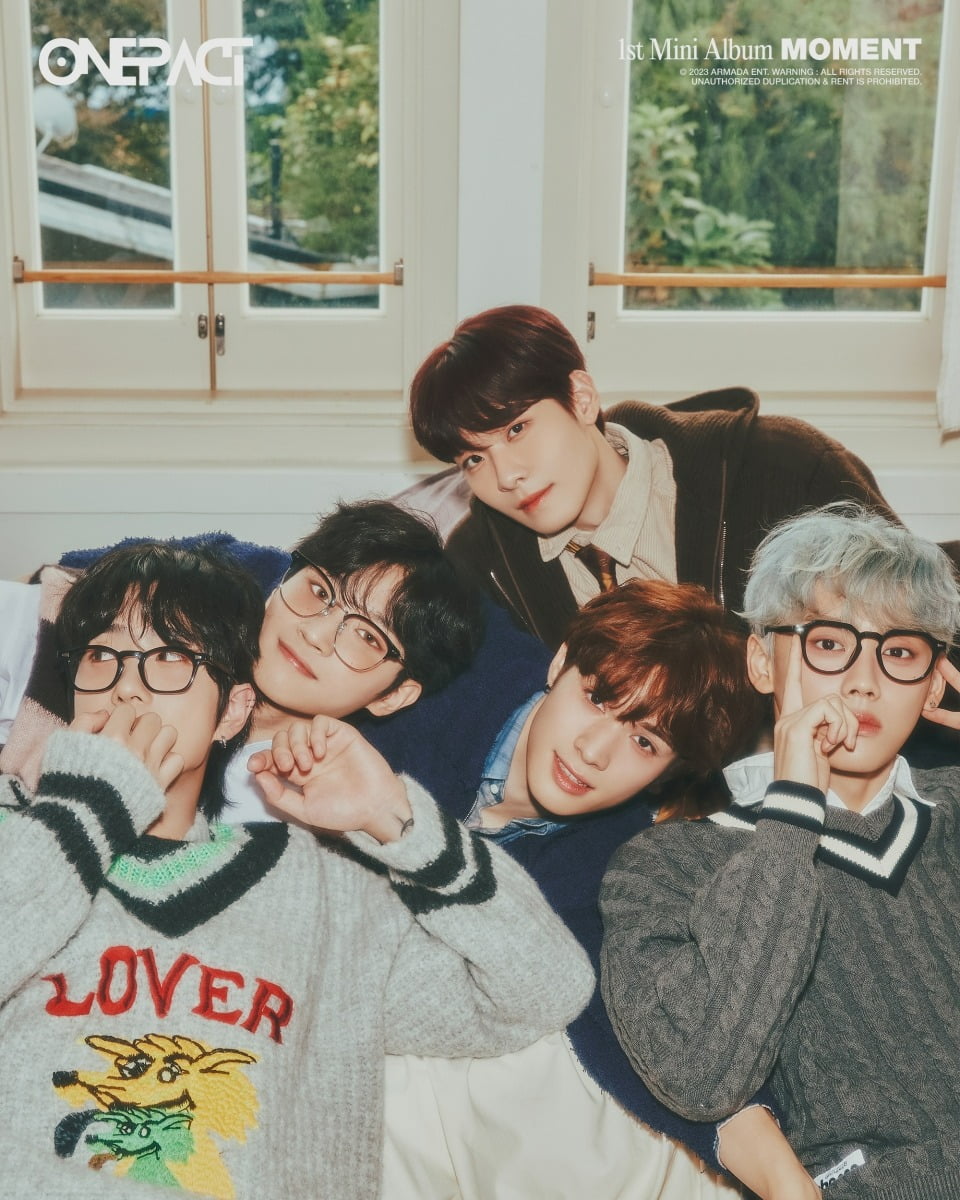 Group ONE PACT presented Nerd Me.
The agency Arma DENT (hereinafter referred to as Armada) released all the nerd version concept photos of ONE PACT's first mini album 'Moment' through official SNS at midnight on the 13th and 14th.
ONE PACT, who previously stimulated fans' hearts with concept photos full of free-spirited and boyish charm, this time radiated a full-fledged nerdiness from styling.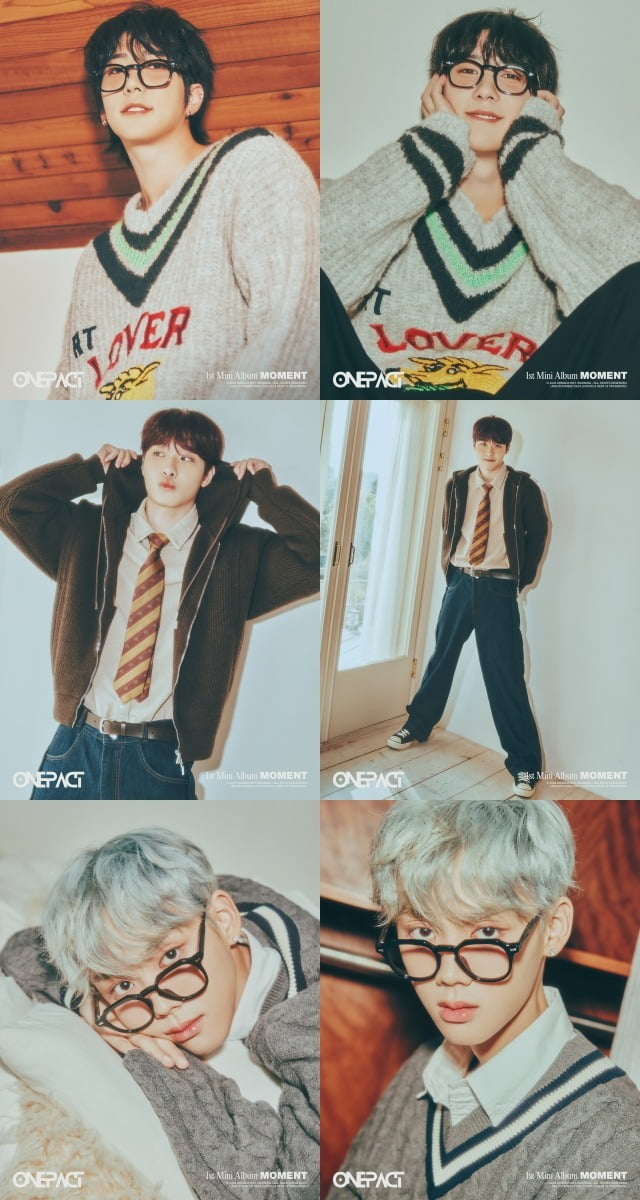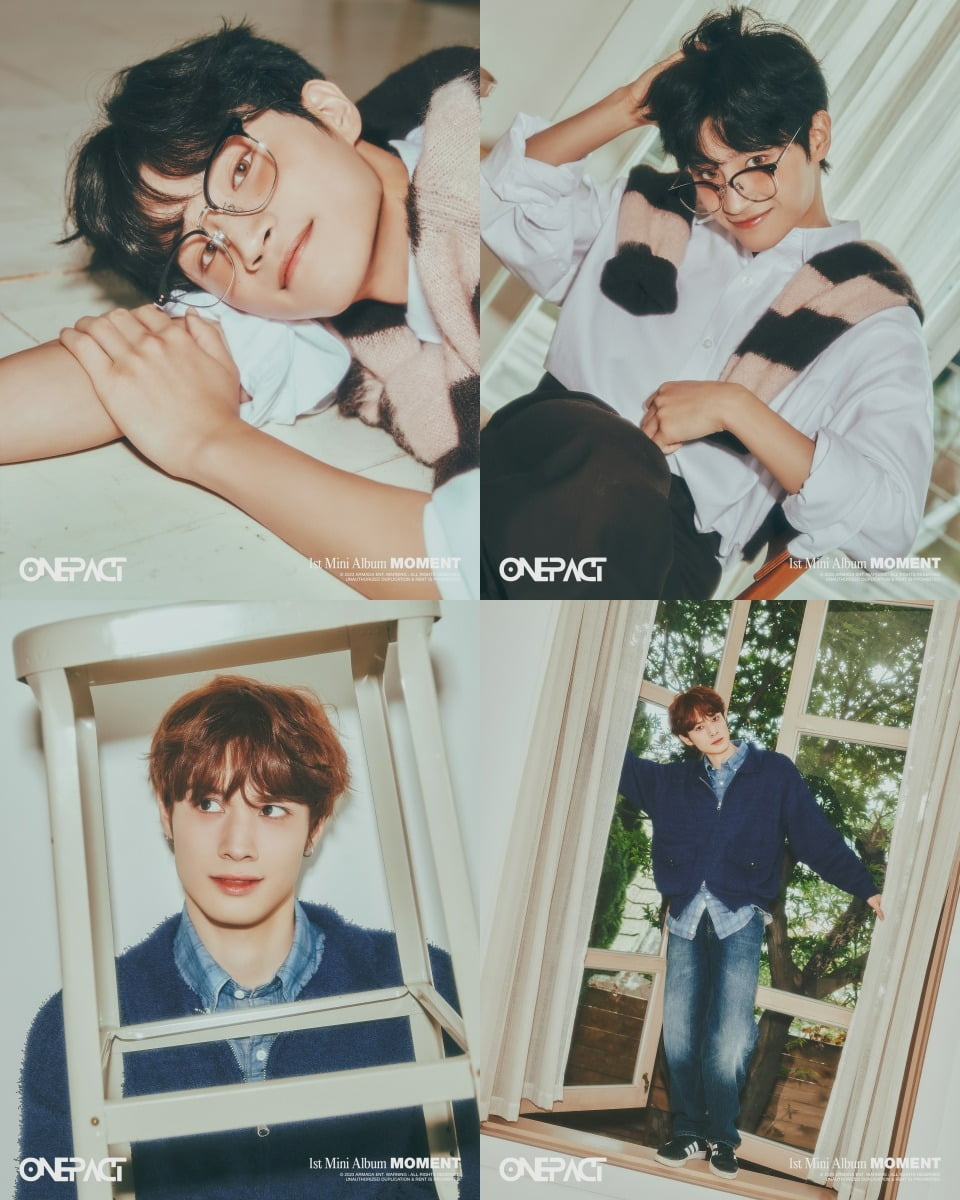 First, Jongwoo wore black horn-rimmed glasses that matched his black hair and a cozy knit. Seongmin showed off his neat yet casual charm by matching a shirt and tie with a hooded zip-up on top. TAG gave off a different vibe from the other two members with his subtle combination of silver hair, black horn-rimmed glasses, and chic expression.
Yedam showed off his boyish charm with brown eyes and a shy blush that reflected behind his glasses. Jay Chang conveyed vital energy through the combination of blue-toned costumes and a refreshing background.
ONE PACT's unique visual synergy shined in the group concept photo. The sight of the five members leaning on each other in harmony is raising the excitement level of fans.
ONE PACT released a self-made video for the b-side song 'RUSH IN 2 U' on the 10th. 'RUSH IN 2 U' is a song written and composed by member Tag, and heralds ONE PACT's unique and impactful music style.
ONE PACT is a group that singer and broadcaster Kangnam participated in as CEO.
ONE PACT's first mini album 'Moment' will be released on various online music sites at 6 PM on the 30th.
Kim Ji-won, Ten Asia reporter bella@tenasia.co.kr