MUSIC
Seventeen will make their first appearance at Japan's largest music festival, the Red and White Song Contest.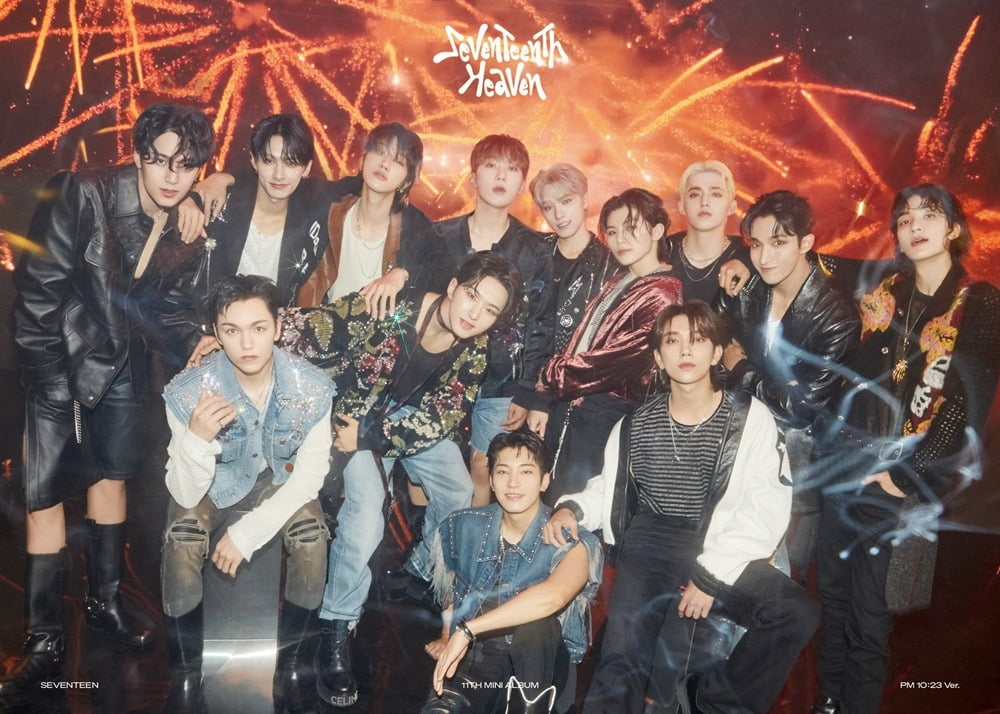 Seventeen (S.Coups, Jeonghan, Joshua, Jun, Hoshi, Wonwoo, Woozi, The8, Mingyu, DK, Seungkwan, Vernon, Dino) will perform on the stage of 'Red and White Song Battle', Japan's public broadcaster's largest music festival.
According to Japan's NHK on the 13th, Seventeen will appear at the '74th Kohaku Uta Gassen' to be held on the 31st of next month. 'Red and White Song Battle' is a representative year-end special program broadcast on Japan's NHK on December 31st every year, and features the singers who have received the most love in the country throughout the year.
Seventeen said, "One of our goals after debuting in Japan was to appear in 'Red and White Songfight.' I'm really happy to be appearing on this program for the first time. This year, we did a lot of activities in Japan, including dome performances and best albums, and it is an honor to be able to stand on the stage of 'Red and White Song Battle' to conclude. Since this is our last performance in 2023, we will prepare hard and show you a great performance. "Please look forward to it," he said.
Seventeen proved their unrivaled popularity by setting a new milestone in Japan this year. With their 11th mini album 'SEVENTEENTH HEAVEN', they reached the top spot in Oricon's weekly album ranking and weekly combined album ranking, respectively, for the 11th time in their career. As a result, Seventeen became the foreign artist holding the records for 'total number of albums ranked first' and 'total number of albums ranked first' on Oricon.
On the Japanese Gold Disk, SEVENTEEN's first Japanese EP 'DREAM' (as of January 2023) and 10th mini album 'FML' (as of July 2023) exceeded 1 million units in cumulative shipments. SEVENTEEN is the only artist to receive the 'Million' certification for two consecutive albums this year, and their first Japanese best albums 'ALWAYS YOURS' (as of August 2023) and 'SEVENTEENTH HEAVEN' (as of October 2023) have accumulated cumulative shipments of It sold over 750,000 copies and received 'triple platinum' certification.
In Billboard Japan's '2023 First Half Chart (counting period: November 28, 2022 - May 28, 2023)', 'FML' ranked first in 'Hot Albums', a comprehensive album chart, and 'Top Album Sales', an album sales chart. (Top Albums Sales), ranked 3rd. This is the highest ranking for a K-pop artist's album on Billboard Japan's '2023 First Half Chart'.
'SEVENTEEN TOUR 'FOLLOW' TO JAPAN', the largest Japanese dome tour since SEVENTEEN's debut, kicked off at the Tokyo Dome in Japan on September 6-7, and will be held at the Veruna Dome (Saitama) on November 23-24 and in November. It will be held at Vantelin Dome Nagoya on the 30th and December 2-3, Kyocera Dome Osaka on December 7 and 9-10, and Fukuoka PayPay Dome on December 16-17. Hive's 'urban concert play park', 'SEVENTEEN 'FOLLOW' THE CITY', will also be held in the five cities where the Japan Dome Tour will be held, and this event will also be held on the largest scale in the history of the 'THE CITY' project.
Kim Ji-won, Ten Asia reporter bella@tenasia.co.kr