MUSIC
Extreme synergy explosion with Park Jin-young and Kim Wan-seon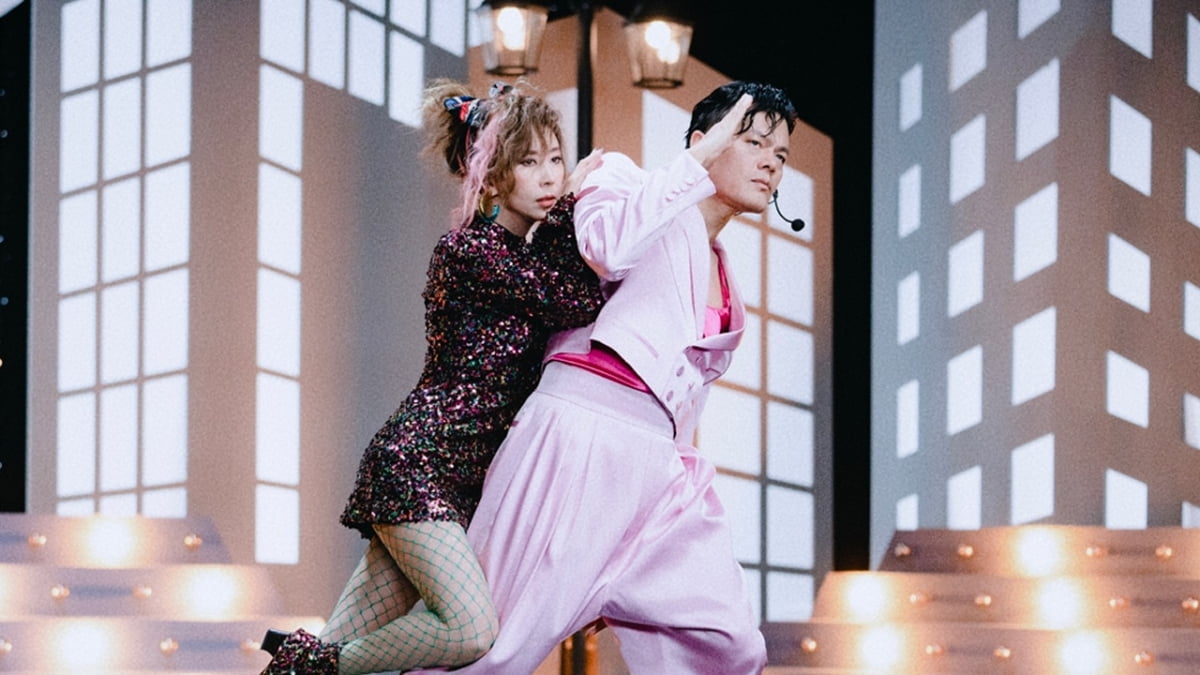 Jinyoung Park (JY Park) showed off the extreme synergy between Kim Wan-seon and 'Legendary Dancing King & Queen' in the music video teaser for his new song 'Changed Man'.
Jinyoung Park will release a new digital single 'Changed Man' and the title song of the same name on November 20th. Accordingly, JYP Entertainment is heating up the atmosphere by sequentially releasing teasing content full of 80s sensibility on its official SNS channels.
At 6 p.m. on the 13th, the music video teaser for the new song 'Changed Man' was released and the dance fever that took away the early winter cold was conveyed. In the teaser, the unprecedented harmony between 'Legendary Dancing King' Park Jin-young and 'Original Dancing Queen' Kim Wan-seon, who represent the music industry, catches the eye. Based on the jazz dance that appeared in 80's movies such as 'Flashdance', the pair choreography of Park Jin-young
The two perfectly pulled off the styling of that era, which was typical of the music broadcast stages of the 80s, including silky pink suits, disco-style dresses, and unconventional hairstyles. The new song's music video is expected to make it even more fun to watch as it depicts a situation in which two superstars fall in love, break up due to a scandal, and now face each other again.
The dramatic lyrics, "Even if I shake slightly, I can't see it in your eyes, in my heart, I'm going crazy past the moon and the stars, I'll never show it either, my perfect control, I gently turn around, burying my regrets, I'm a changed man" are also of interest to K-Pop fans. stimulate. Park Jin-young appeared on tvN's 'You Quiz on the Block' on the 1st and introduced the song himself, saying, "It's a story about how I, who used to be crazy, has changed. My behavior has changed, but inside, I'm still thinking about things I shouldn't, so it's a prickly song." There is a bar.
The new song 'Changed Man' is a synth-pop genre that incorporates the 80's sensibility that Jin-young Park loves the most. You can feel the atmosphere of that era in all elements, including music, dance, fashion, and music video. Following the release of the new song, on December 30th and 31st, they will hold a solo concert called '80's Night', with an 80's atmosphere starting from the title, and continue the hot atmosphere. Park Jin-young, who holds a year-end concert every year and celebrates the end of the year with his fans, will meet the audience again this year and share the joy of performing.
Meanwhile, the digital single 'Changed Man', which is attracting attention as 'Eternal Dantara' Park Jin-young's comeback work, will be officially released at 6 PM on Monday, November 20th.
Reporter Junho Yoon, Ten Asia delo410@tenasia.co.kr