MUSIC
AB6IX concludes world tour 'THE FUTURE' performances in America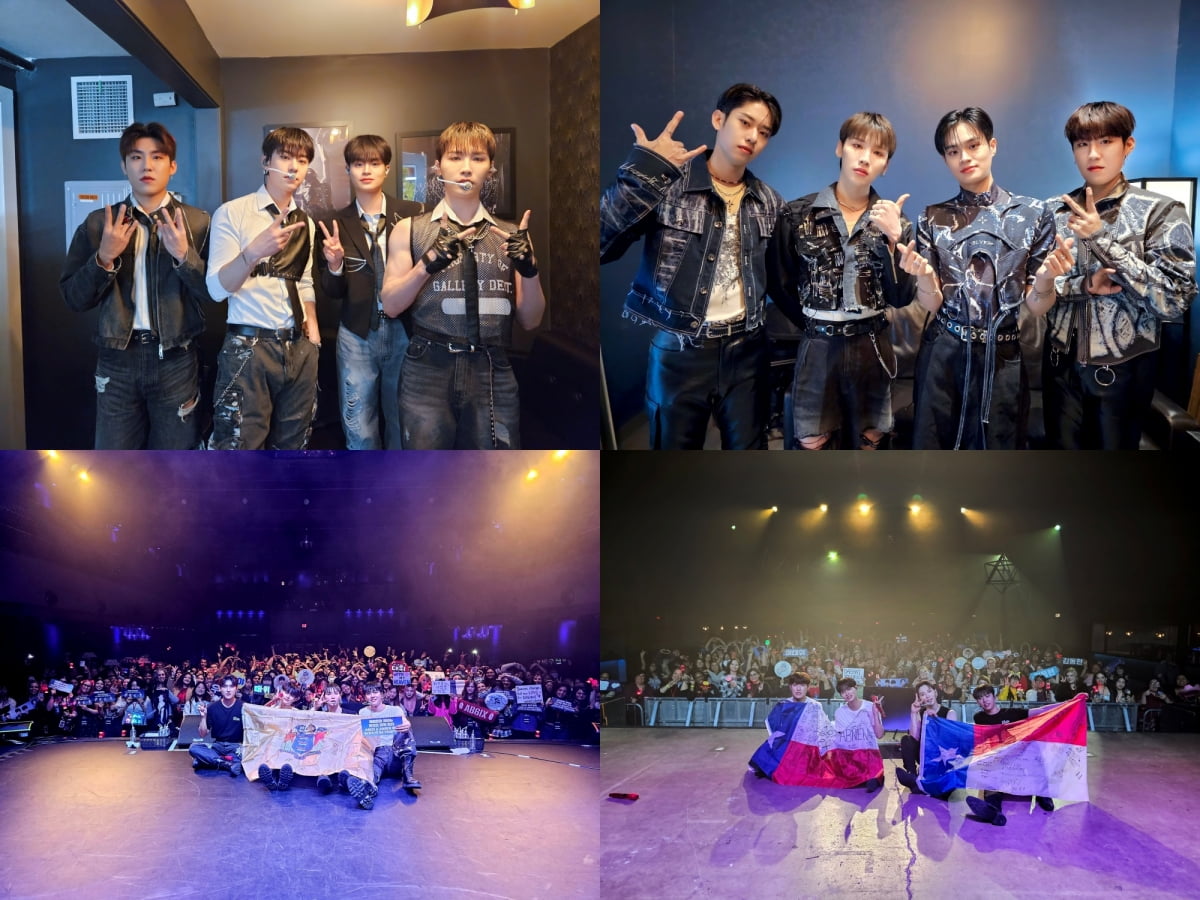 Group AB6IX successfully concluded its American tour.
AB6IX held the world tour 'THE FUTURE' in six major cities in the United States, starting with Chicago on the 3rd and continuing through Jersey City, Atlanta, Dallas, San Francisco, and LA, and met with local fans.
AB6IX, who announced a spectacular start to the concert with 'Resonance', heated up the venue from the beginning of the concert with 'LOSER', which was presented to local fans for the first time.
AB6IX, who held the opening and greeted fans warmly, drew fans' unison and cheers with 'Weightless' and 'BLAZE', newly prepared for the American tour.
They filled the stage with various performances, including 'The Reason We Broke Up Part.2', which stands out for its singing ability, and 'EINSTEIN' and 'THE ANSWER', which are full of energy.
In addition, there are the captivating 'Complicated', the emotional 'NOTHING WITHOUT YOU', and 'A LONG WINTER'.
The diverse set list, including 'SAVIOR' and 'Crow', which were full of powerful performances, captivated the eyes and ears of fans and elicited loud cheers.
Fans enjoyed the stage by dancing to the song throughout the performance, and AB6IX made eye contact with fans and actively communicated, demonstrating excellent stage manners and fan service.
In addition, as if repaying the enthusiasm of local fans, AB6IX selected 'RED UP' and 'BE THERE' for the encore stage, presenting an intense and high-quality performance.
AB6IX's charm was explosively revealed, making fans go wild until the end.
Then, at the last city performance in LA, he said, "Today marks the end of our American tour. It's even more disappointing that the fans enjoyed it so well until the end.
I think we are making good memories thanks to you all. I feel like I really received a lot of energy and love while performing in the United States.
Next time, we will come back with more great songs. "Thank you," he said, expressing his thoughts about the American tour and expressing gratitude to his fans.
AB6IX successfully completed their American tour by leaving precious memories with fans by getting closer to them through the ending stage '1, 2, 3' and enjoying and interacting with them.
Meanwhile, AB6IX marked the finale of the world tour 'THE FUTURE', which opened in Seoul on May 27, with a performance in LA as the finale.
Reporter Junho Yoon, Ten Asia delo410@tenasia.co.kr