MUSIC
LE SSERAFIM appears on NHK's Red and White Song Match for 2 consecutive years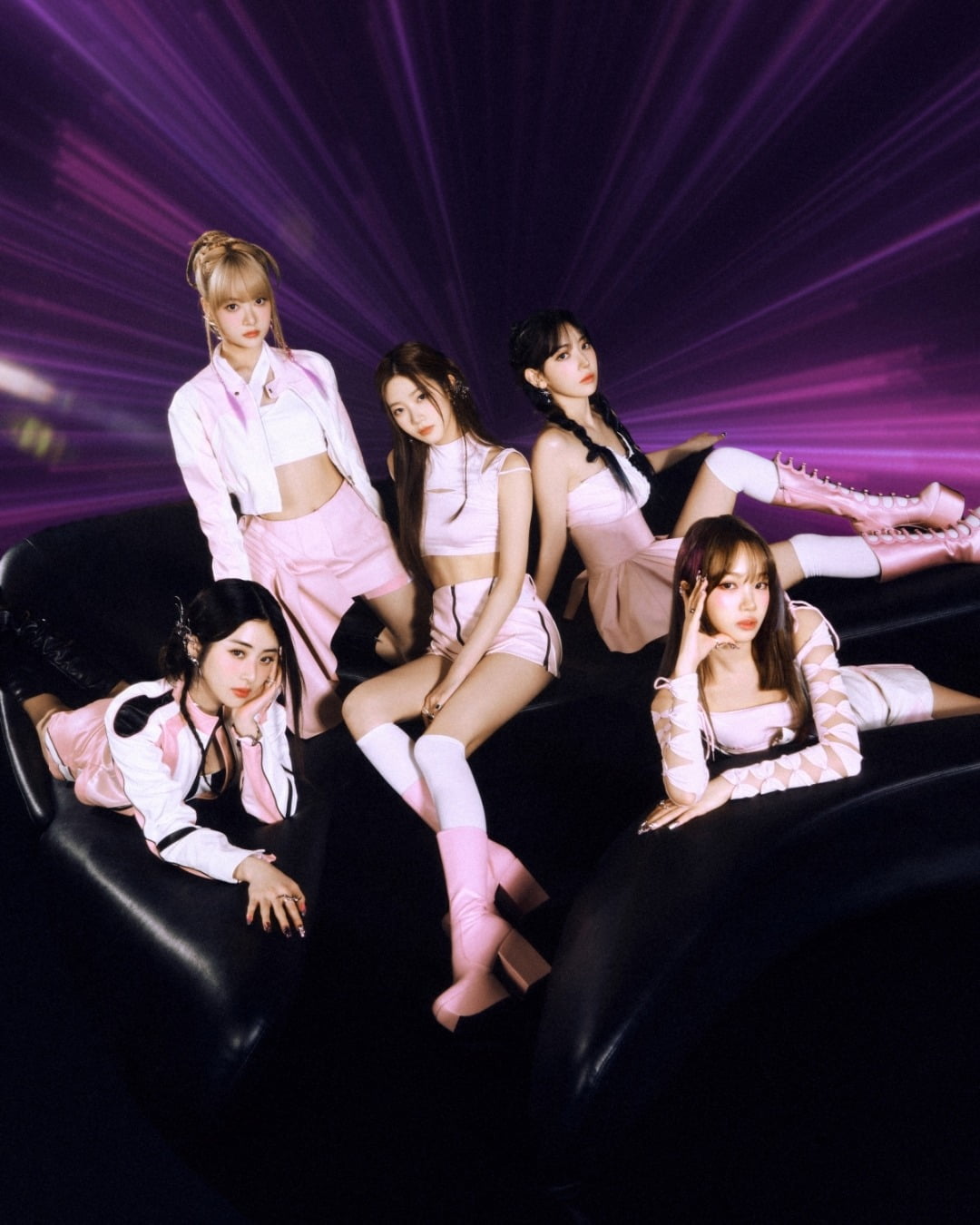 LE SSERAFIM will appear on Japan's representative year-end broadcast program 'Red and White Song Sent' for the second year in a row.
According to Japan's NHK on the 13th, LE SSERAFIM (Kim Chae-won, Sakura, Heo Yun-jin, Kazuha, Hong Eun-chae) has been named as a cast member for the '74th Red and White Song Battle' to be held on the 31st of next month. 'Red and White Gassen' is a year-end special program that is broadcast every year on December 31st on NHK in Japan, and because it boasts a strong presence in terms of viewer ratings and topicality, the appearance of 'Red and White Gassen' itself becomes a measure of popularity in Japan. .
LE SSERAFIM proved her solid popularity and influence in Japan by appearing in 'Red and White Songshuden' for two consecutive years. Previously, LE SSERAFIM was invited to the '73rd Red and White Song Battle' last year and performed on stage. At that time, LE SSERAFIM was not only invited to 'Red and White Song Battle' even before his local debut, but he also attracted attention as the youngest artist among the entire cast.
Reseraphim's achievements in Japan this year are noteworthy. The first Japanese single 'FEARLESS', released in January of this year, shipped more than 500,000 copies as of February, becoming the first local debut single by a K-pop group to receive 'double platinum' certification. The 2nd Japanese single album 'UNFORGIVEN' received 'Platinum' certification by exceeding 250,000 cumulative shipments as of August.
In Japan's 'Oricon First Half Ranking 2023' (counting period December 12, 2022 - June 11, 2023), they ranked first in the 'Rookie Ranking' in the sales category by artist. As of the time the rankings were announced, sales alone amounted to approximately 11 billion won (1.18 billion yen).
LE SSERAFIM's first English digital single 'Perfect Night' ranked 10th and 6th on Japan's Spotify and Apple Music's latest (as of November 11) daily charts, respectively.
Kim Ji-won, Ten Asia reporter bella@tenasia.co.kr