MUSIC
LE SSERAFIM's 'Perfect Night' charted on Spotify and the UK Official Chart for two consecutive weeks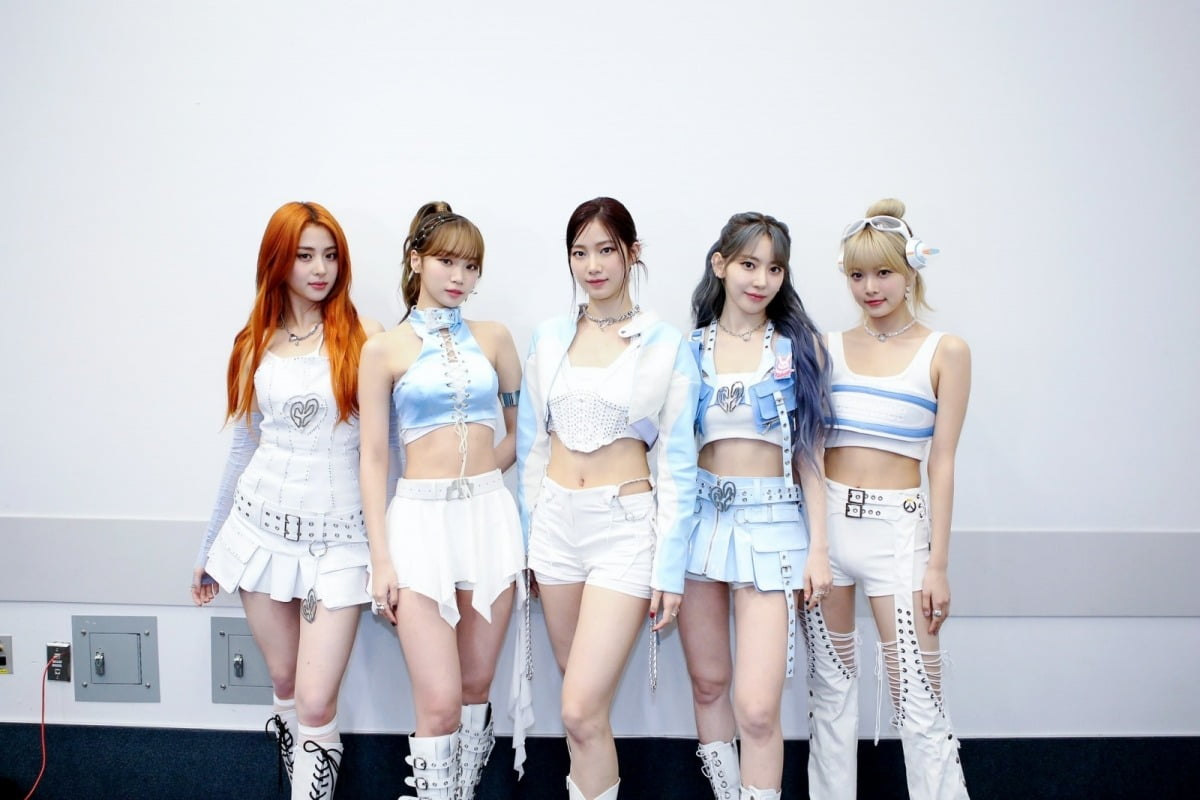 LE SSERAFIM's new song 'Perfect Night' is doing well on Spotify and the UK Official Chart.
According to the latest chart (counting period: November 3-9) released by Spotify, the world's largest music streaming platform, on the 10th (Korean time), LE SSERAFIM (Chae-won Kim, Sakura, Yun-jin Heo, Kazuha, Eun-chae Hong) is the first English digital album. The single 'Perfect Night' ranked 80th in 'Weekly Top Song Global', up 53 places from last week.
'Perfect Night', which was included in the 'Weekly Top Songs' in a total of 12 countries/regions in the first week of release (counting period from October 27 to November 2), was ranked in 15 countries/regions in the latest chart, in the second week of release. boasted of even hotter popularity. In particular, this song ranked 125th in 'Weekly Top Songs USA', up 34 places compared to last week, and is the first song released by LE SSERAFIM to chart on 'Weekly Top Songs USA' for two consecutive weeks.
Looking at Spotify's latest (as of November 9th) 'Daily Top Song' chart, the rise in popularity of 'Perfect Night' is even more noticeable. This song broke its highest ranking at 58th place in 'Daily Top Song Global' and was listed on the 'Daily Top Song' charts in a total of 15 countries/regions. In the United States (107th), streaming figures have been steadily increasing since entering the chart, so attention is focused on whether it will enter the 'Top 100'.
'Perfect Night' ranked 15th on the UK Official Chart's latest 'Independent Single Breakers' chart, which is considered one of the world's two largest pop charts along with the US Billboard, and was ranked high for two consecutive weeks.
LE SSERAFIM's new song 'Perfect Night' entered the Bugs daily chart at number 100 on the 27th of last month, and after showing a surprising rise, reached the top on November 7th and maintained the top spot for three consecutive days. This is noteworthy in that it is an achievement achieved on the domestic charts, where English songs are relatively weak.
Kim Ji-won, Ten Asia reporter bella@tenasia.co.kr