MUSIC
BTS Jungkook's 'Golden' recorded 2.43 million copies in the first week, ranking first among all solo albums in the first week.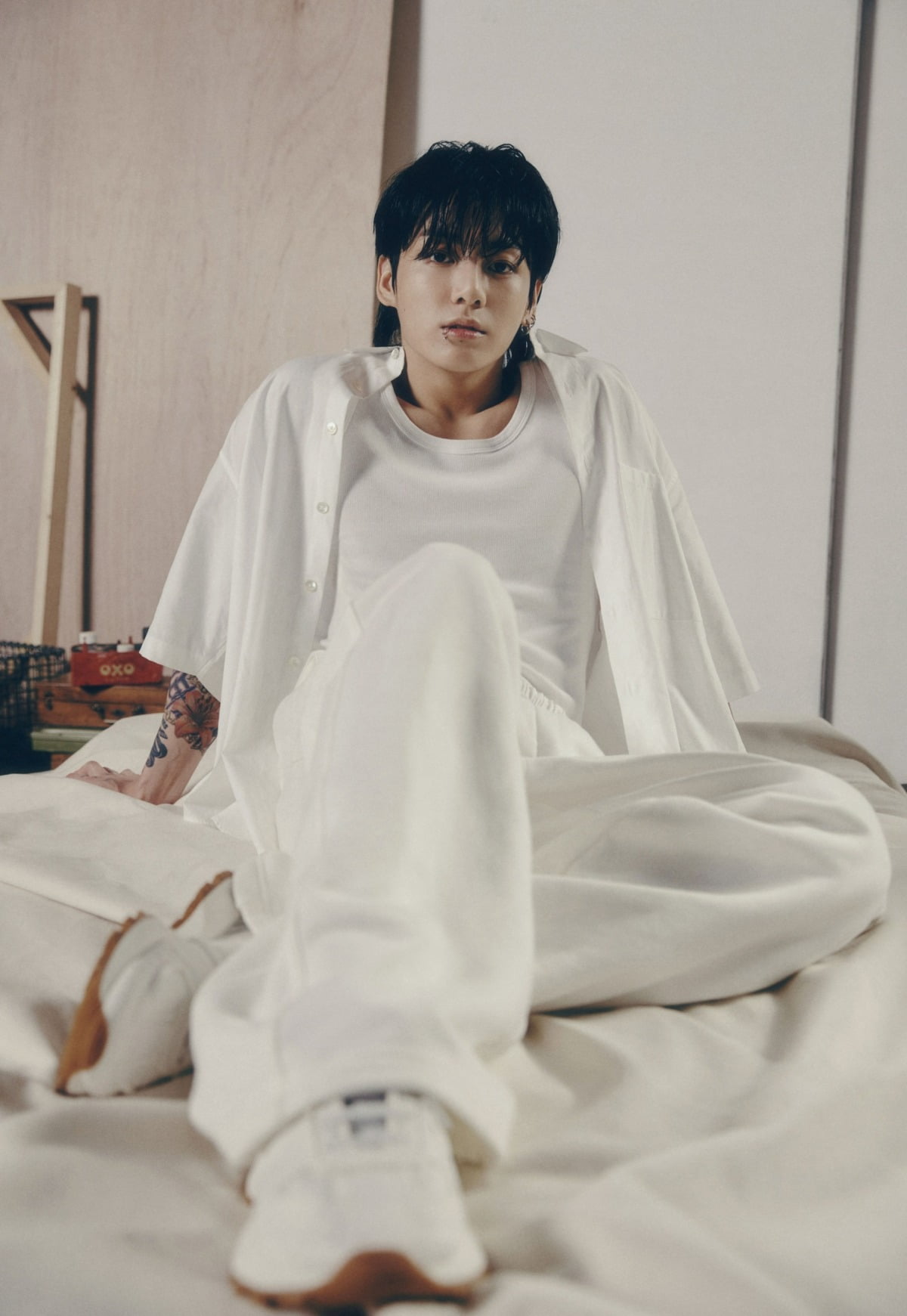 Jungkook has set a 'golden' milestone in the music market.
According to Hanteo Chart, a domestic album sales statistics site, on the 10th (Korean time), BTS Jungkook's solo album 'GOLDEN' sold a total of 2,438,483 copies as of midnight on the 10th, instantly becoming the first K-pop solo artist of all time (after release). It ranked first in album sales for one week.
'GOLDEN', which was released at 1 PM on the 3rd, sold 1 million copies in about 3 hours, quickly becoming a 'Million Seller', and became a 'Double Million Seller' by selling over 2 million copies in 5 hours. 'GOLDEN' caused a sensation from the first day, selling 2,147,389 copies, the highest sales record on the day of release for a K-pop solo album.
This craze is also confirmed in Japan. 'GOLDEN' went straight to first place in the latest 'Weekly Total Album Ranking' announced by Japan's Oricon Chart on the 10th. 'GOLDEN', which previously won the 'Weekly Album Ranking' and 'Weekly Digital Album Ranking', has now won three crowns in Japan's Oricon 'Weekly Album Ranking'.
Jungkook is painting the world with golden light, performing the title song 'Standing Next to You' on a leading American broadcast.
Kim Ji-won, Ten Asia reporter bella@tenasia.co.kr