MUSIC
YG's new group Baby Monster will debut on November 27th.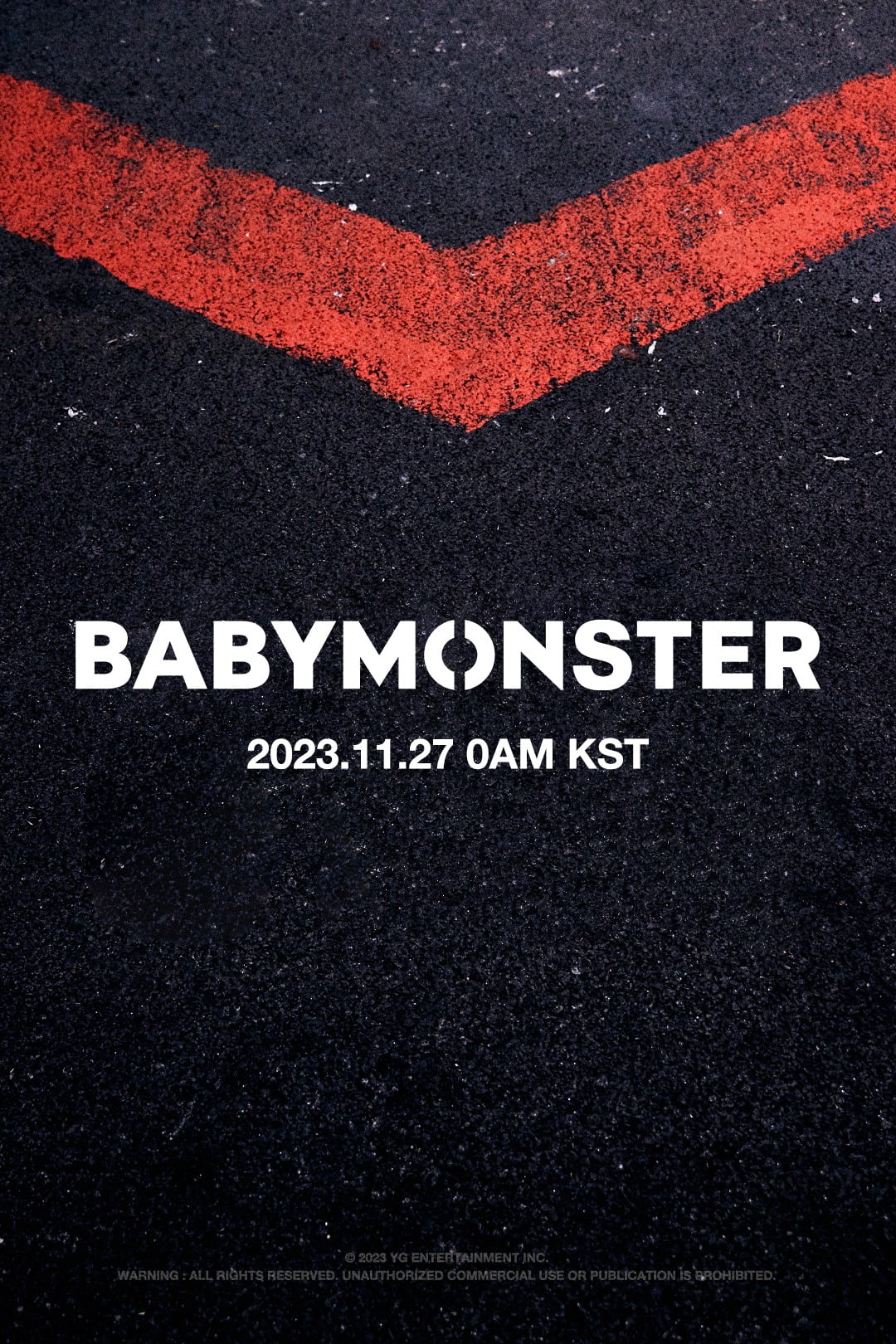 YG's new girl group Baby Monster has confirmed its debut on November 27, taking its first powerful step into the global music market.
YG Entertainment posted 'BABYMONSTER DEBUT TEASER' on its official blog on the 10th. A poster with Baby Monster typography and the phrase '2023.11.27 0AM KST' on the debut date announced that the group has entered the final step toward its final debut.
At the top of the image, a symbol that seems to be going somewhere is engraved on a rough textured background. It was previously reported that YG had confirmed that the hip-hop genre with a strong mood would be the debut song. This is a point that stimulates the imagination as to what concept Baby Monster will leave a first impression on music fans.
As previously mentioned, the music video filming was completed smoothly. It is expected that the individuality of each Baby Monster member as well as the identity of the team will be fully revealed. For this purpose, YG concentrated all the know-how it had accumulated over the years and put in a lot of effort over the course of 5 days.
YG said, "We have spared no efforts and support in order to repay our fans' waiting. We plan to accelerate post-production work to show the best results until the official debut date. There is a lot of interest in the promotions that will be unveiled sequentially in the future." "Please," he said.
Baby Monster is a multinational group from Korea, Thailand, and Japan, and has high-level vocal, dance, rap, and visual capabilities, making a mark as a 'monster new talent' that will shake up K-pop. Baby Monster's official YouTube channel had more than 3.15 million subscribers even before its debut, and the cumulative number of views exceeded 450 million. The US Billboard selected them as 'K-pop artists to watch' and predicted that they will "create a new wave in the K-pop genre."
Kim Ji-won, Ten Asia reporter bella@tenasia.co.kr