MUSIC
NewJeans surpasses 3 billion cumulative streams on Spotify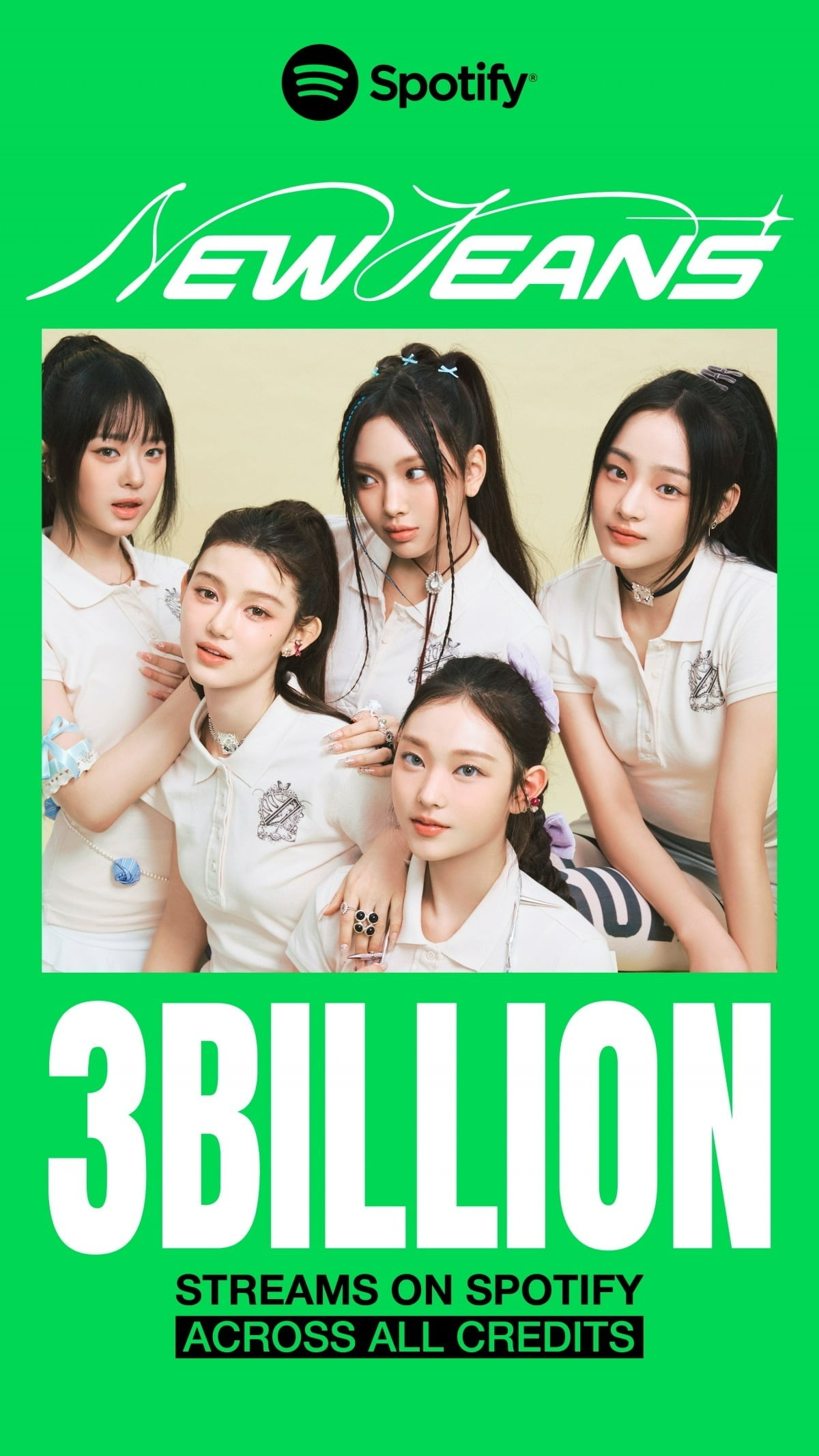 NewJeans adds another record on Spotify.
According to Spotify, the world's largest streaming platform, on the 9th, the total number of streams of songs released so far by NewJeans (Minzy, Hani, Daniel, Haerin, and Hyein) was counted at 3,065,735,640 as of the 7th. Accordingly, NewJeans reached the 3 billion cumulative streaming milestone at lightning speed in about 1 year and 3 months after its debut.
Starting with their debut album 'New Jeans' in August of last year, NewJeans has established themselves as a global trending artist with successive successes with their single album 'OMG' in January of this year and their 2nd mini album 'Get Up' in July of this year. They achieved a combined cumulative of 1 billion streams on Spotify last March, and at the time, they were recognized as a K-pop artist in the shortest period of time (219 days) and were listed in the UK's Guinness World Records. In less than 5 months, it surpassed 2 billion streams, and is showing rapid growth, adding another 1 billion views in about 3 months.
So far, New Genes has released a total of 9 Spotify streaming songs worth hundreds of millions of dollars. 'OMG' over 500 million views, 'Ditto' and 'Hype boy' over 400 million times each, 'Attention' and 'Super Shy' over 300 million times each, 'Cookie', 'Hurt' and 'New Jeans' ' and 'ETA' were each streamed more than 100 million times.
The good performance on the Spotify charts continues. The title song 'Super Shy' from the 2nd mini album 'Get Up' has stayed on the 'Daily Top Song' Global chart for over 4 months, and has also ranked 93rd in the 'Weekly Top Song' Global (as of November 2) for 17 consecutive weeks. maintained.
NewJeans will appear as a performer at the '2023 Billboard Music Awards (BBMAs)' to be held on the 19th (local time). NewJeans is the first K-pop girl group to perform at 'BBMAs'. They were nominated for the most awards among K-pop artists at this year's 'BBMAs' and were selected as performers in the shortest period of time (1 year and 3 months) after debut among K-pop artists, truly showing off their status as 'global trending' artists. .
Kim Ji-won, Ten Asia reporter bella@tenasia.co.kr