MUSIC
BTS Jungkook appears on NBC's 'Today Show'... Live band performance in the middle of New York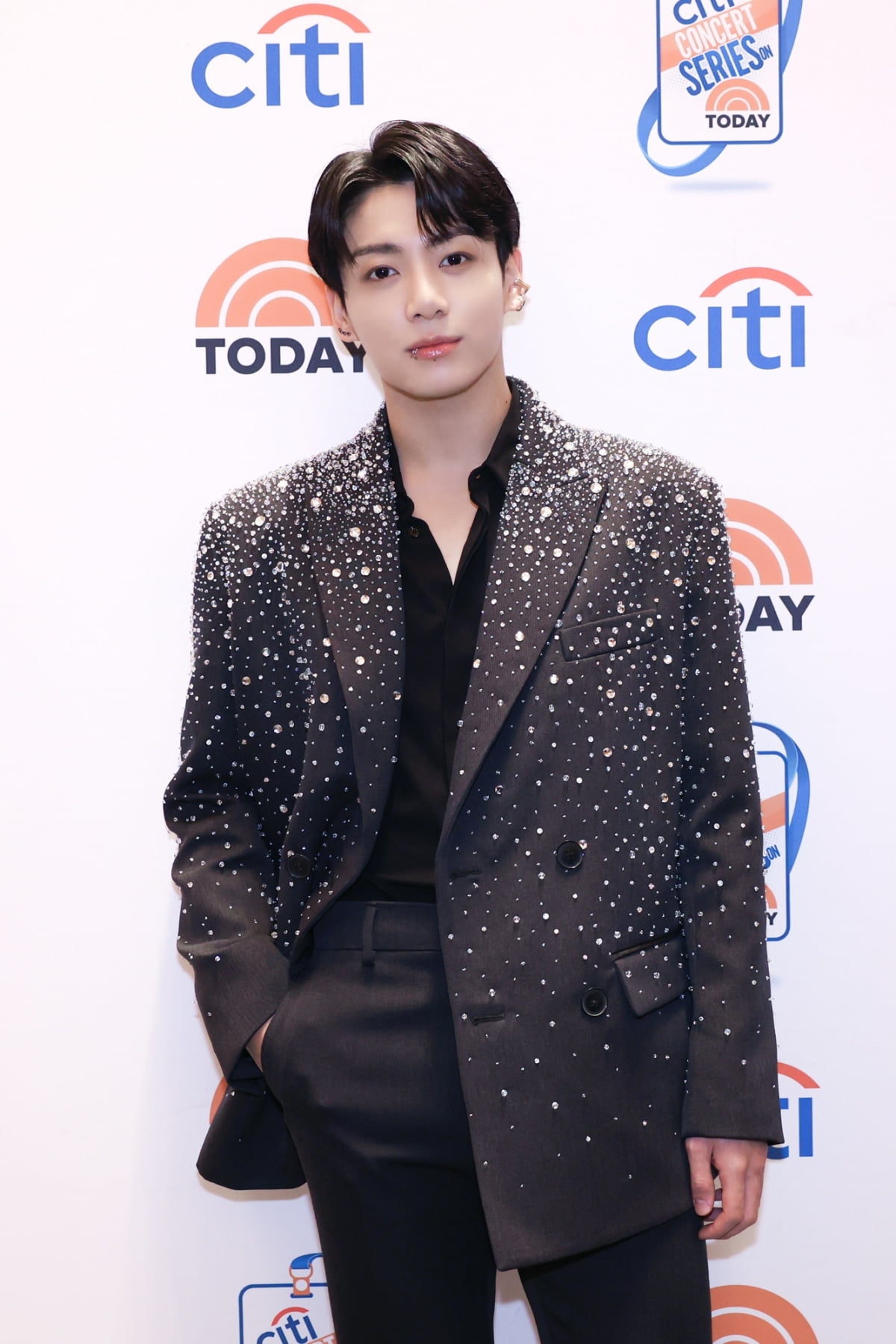 'Global pop star' Jungkook brightened New York's morning with golden light.
BTS's Jungkook appeared on NBC's representative morning show 'Today Show' (TODAY) on the 8th (Korean time). Jungkook, who held a solo outdoor performance at TODAY Plaza as part of the 'CitiConcert Series', performed the title song 'Standing Next to You' from his solo album 'GOLDEN' and his solo single '3D (feat. Jack Harlow). )' and 'Seven (feat. Latto)' were sung live to the band's sound.
Early in the morning, a large crowd gathered at New York's Today Plaza, and the enthusiasm of fans chanting for Jungkook was conveyed beyond the screen. Jungkook announced the start of the performance with '3D' and fans enjoyed the performance by singing along.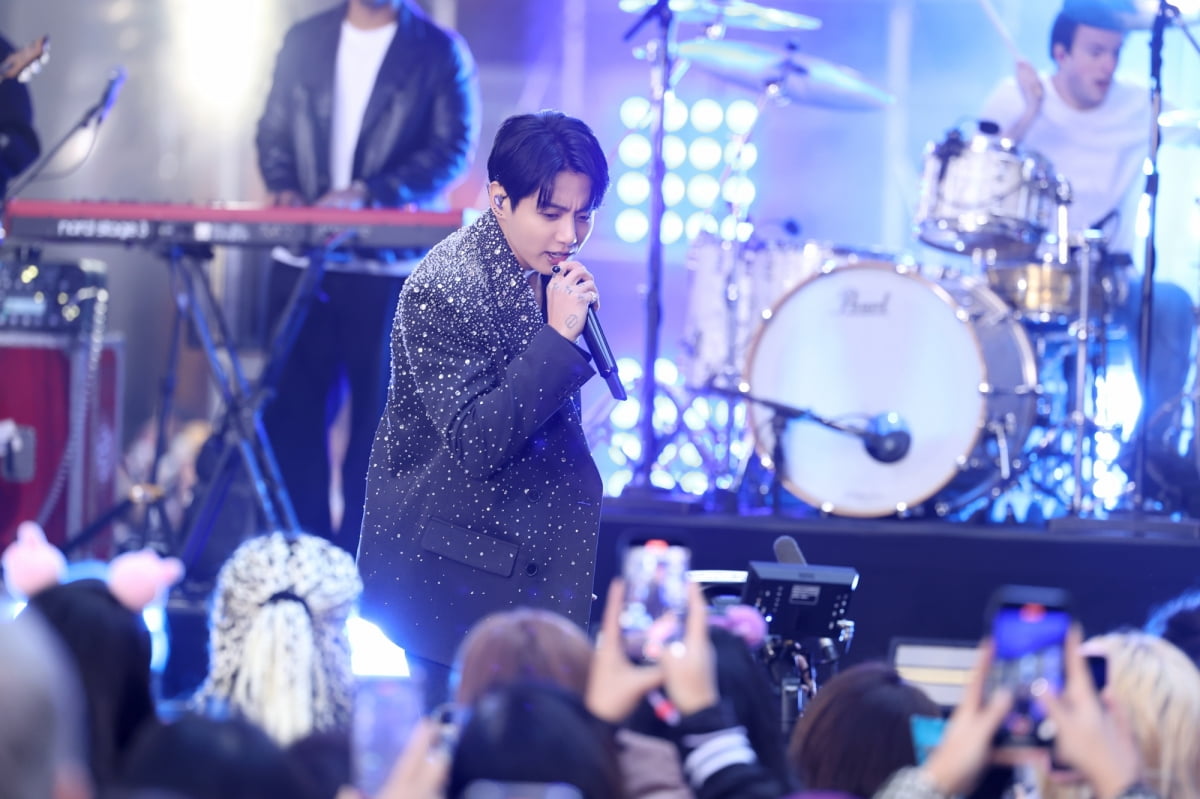 In the following interview, the host said, "This is time with Jungkook, the 'global pop sensation' who released 'GOLDEN'. "It's already sweeping the charts," he said, introducing Jungkook. Jungkook said, "I hope you enjoy (the performance) and have a 'golden day,'" and then performed 'Standing Next to You'.
Jungkook, who showed off his status as a 'global pop star' with solid vocals and impressive dancing skills on top of the band's performance, ended the performance with the mega hit song 'Seven'. Jungkook's perfect live performance and performance in the middle of New York opened up the local morning with hot, golden light.
Meanwhile, while Jungkook is actively promoting 'GOLDEN' simultaneously released worldwide on the 3rd, the title song 'Standing Next to You' ranked on the 'Daily Top Song Global' chart of Spotify, the world's largest music streaming platform, for two consecutive days. It maintains first place and continues to be a global sensation.
Reporter Junho Yoon, Ten Asia delo410@tenasia.co.kr