MUSIC
KISS OF LIFE releases 'Born to be XX' today (8th)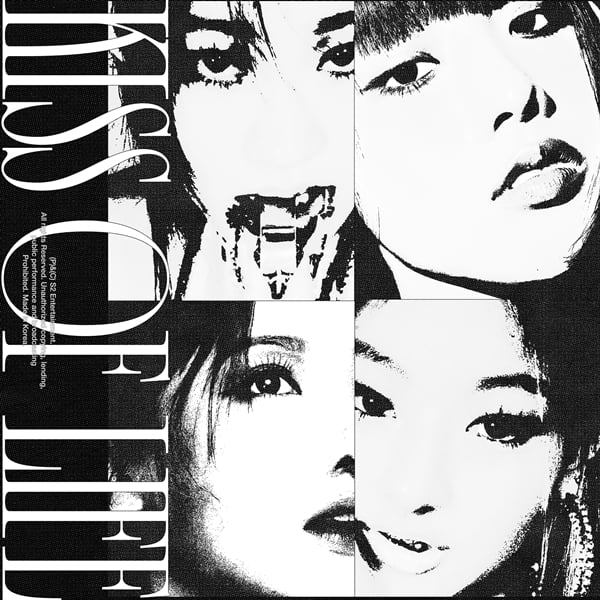 Girl group KISS OF LIFE is making a comeback.
KISS OF LIFE's second mini-album 'Born to be XX', which will be released through various online music sites at 6 PM on the 8th (today), addresses all the prejudices and prejudices that arise from seeing only what you want to see and listening to only what you want to hear. The message that 'freedom from within is true freedom' that comes from discovering one's complete self through 'X', which rejects everything, was captured in 7 tracks, including the double title song 'Bad News' and 'Nobody Knows'.
KISS OF LIFE conveys the message more firmly by selecting a double title under the theme of 'two sides of perspective', which distinguishes between 'truth' and 'rumor'.
The first title song, 'Bad News', is a song that stands out with an intense rock sound and a heavy hip-hop rhythm. It has a unique song development, such as a powerful guitar riff that leads the song from the beginning to the end, and a free chorus that creates tension through dynamic development, as well as the members' powerful performance. The combination of singing ability and performance impresses listeners with the new charm of KISS OF LIFE.
The double title song 'Nobody Knows' is an R&B song influenced by the psychedelic and funk music of the 1970s and the classic mood of Philadelphia soul, and presents a twist by combining the members' attractive vocals with a sensuous rhythm and captivating bass/guitar performance.
In addition, 'My 808' stands out with KISS OF LIFE's unique voluptuous sensuality, 'TTG' brings out a unique charm by reproducing feminine R&B songs from the 2000s, and a unique sound with Afro rhythm, reggae patterns, and soul gospel. 's 'Gentleman', 'Says It' and 'Bad News (ENG Ver.)', which freshly capture the feelings of unrequited love, capture the wide musical spectrum of KISS OF LIFE, which perfectly digests various genres. .
KISS OF LIFE also showed off their musical capabilities in this album by participating in the overall production of the album. From Belle, who captured the fresh feeling of first love through her self-composed song 'Says It', to Julie, who participated as a lyricist for 'Nobody Knows' and ''Bad News (ENG Ver.)', to Natty, who wrote the lyrics for 'My 808' along with Belle. Until now, the members have actively participated in music production and have solidified their identity of pursuing original music.
Meanwhile, KISS OF LIFE plans to meet fans through various activities, including music broadcasts, with the title song 'Bad News'.
Kim Se-ah, Ten Asia reporter haesmik@tenasia.co.kr