MUSIC
SEVENTEEN ranks 2nd on the US Billboard 200 with their 11th mini album 'SEVENTEENTH HEAVEN'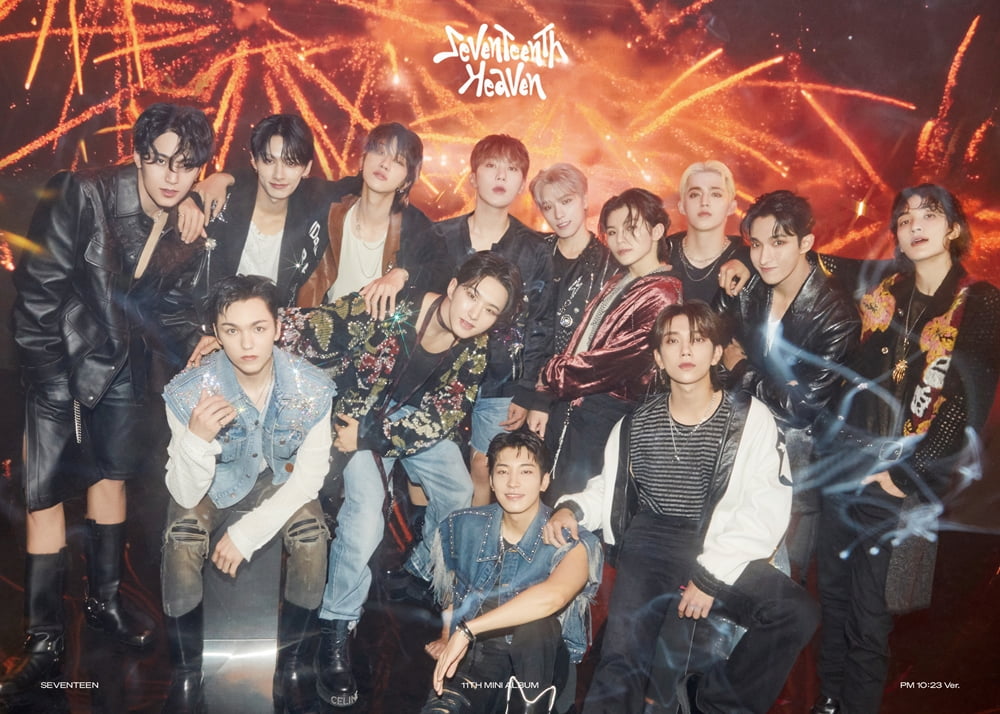 Group Seventeen (S.Coups, Jeonghan, Joshua, Jun, Hoshi, Wonwoo, Woozi, The8, Mingyu, DK, Seungkwan, Vernon, Dino) ranked second on the US 'Billboard 200' chart with two albums in a row.
According to the latest chart (as of November 11) released by Billboard, an American music media outlet, on the 7th (local time), SEVENTEEN's 11th mini album 'SEVENTEENTH HEAVEN' ranked 2nd on the main album chart 'Billboard 200'. entered upward. As a result, Seventeen took second place on this chart for two consecutive albums, following their previous 10th mini album 'FML'.
SEVENTEEN also topped the 'Billboard 200' with the 8th mini album 'Your Choice', the 9th mini album 'Attacca', the 4th full-length album 'Face the Sun', and the 4th full-length album repackage 'SECTOR 17', 'FML', and 'SEVENTEENTH HEAVEN'. It entered the chart for the sixth time, and four of these albums entered the 'Top 10' in a row.
'SEVENTEENTH HEAVEN' ranked first on the latest 'World Album' chart, and achieved outstanding results, ranking second on the 'Top Album Sales' and 'Top Current Album Sales' charts.
With 'SEVENTEENTH HEAVEN', SEVENTEEN set a milestone as the first artist to sell more than 5 million albums (initial release) in a week after its release, and immediately became the No. 1 K-pop artist in the first week, writing a new history in K-pop. In addition, 'God of Music', which became a mega hit, ranked first in Melon's TOP 100 for the first time this year as a work by a K-pop male group.
Meanwhile, SEVENTEEN is continuing its largest Japanese dome tour 'SEVENTEEN TOUR 'FOLLOW' TO JAPAN' since its debut, which started at Tokyo Dome in Japan on September 6-7. This tour will be held at Veruna Dome (Saitama) on the 23rd and 24th, Vantelin Dome Nagoya on the 30th and December 2nd and 3rd, Kyocera Dome Osaka on December 7th and 9th and 10th, and Fukuoka PayPay Dome on December 16th and 17th. unfolds in
Reporter Junho Yoon, Ten Asia delo410@tenasia.co.kr