MUSIC
Kim Se-jeong is nearing the end of her first solo global tour.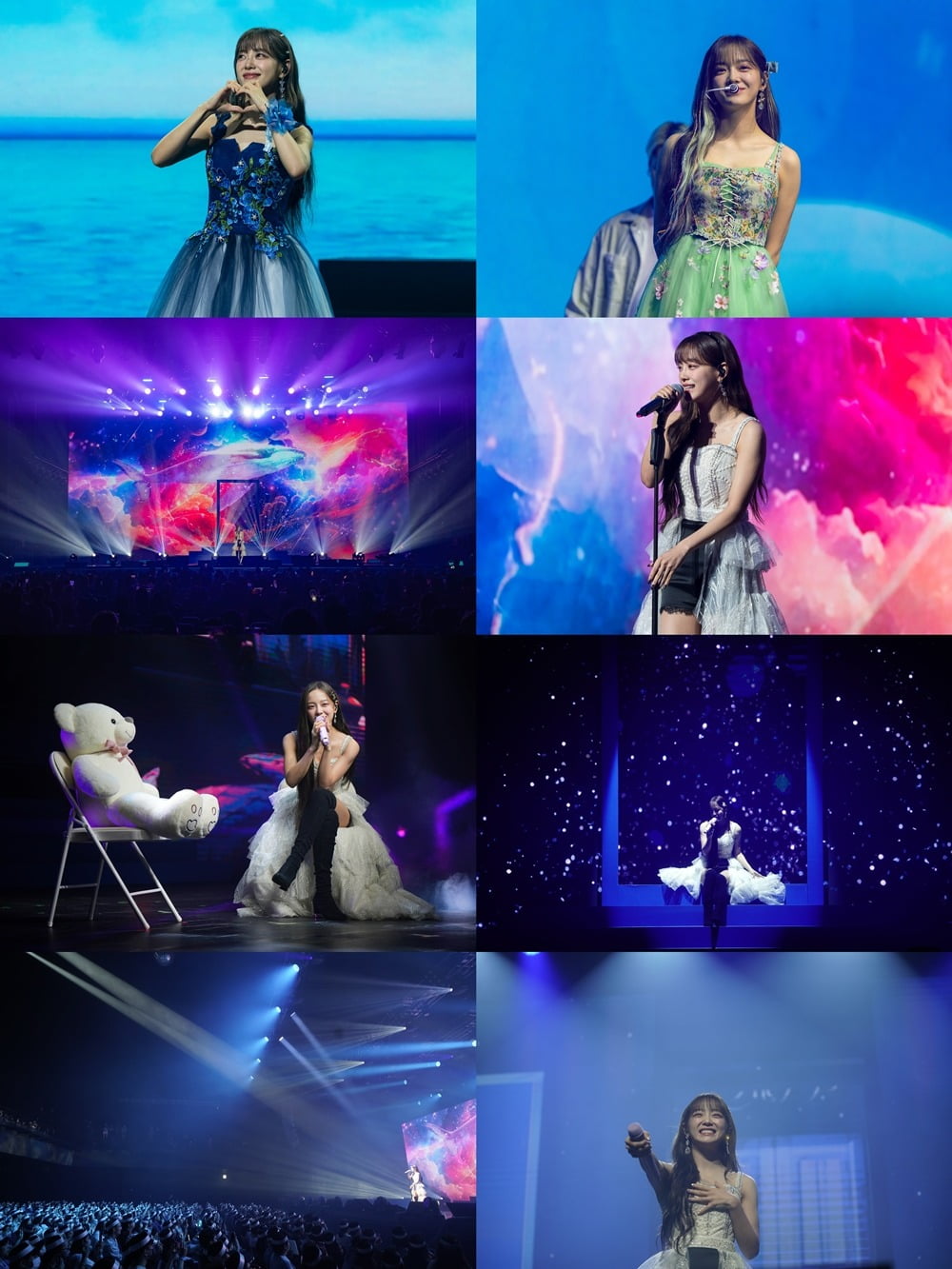 Singer and actor Kim Se-jeong is nearing the end of her eight-city tour '2023 KIM SEJEONG 1st CONCERT TOUR 'The Gate''.
Kim Se-jeong, who announced the start of her first solo global tour at Blue Square Mastercard Hall in Seoul for two days from September 23rd, will tour Hong Kong on September 29th, Manila on October 1st, Taipei on October 14th and 15th, Tokyo on October 21st, and Tokyo on October 10th. They have now completed performances in a total of 8 cities, including Singapore on the 27th of October, Kuala Lumpur on October 29th, and Bangkok on November 4th. The remaining schedule includes performances in Melbourne and Sydney, Australia.
Starting with the news that the Seoul concert was sold out, Kim Se-jeong, who started her popularity by demonstrating the powerful ticket power of 'Trustworthy', is receiving a warm welcome from the global world (official fandom name) and is confirming unchanging love and support from all over the city. At the Bangkok concert hall on the 4th, Kim Se-jeong said, "I am also a public relations ambassador for the Year of Korea-Taiwan Mutual Visits, so I have a deep connection with the city, and I feel reassured by the world that welcomes me every time I come. Thank you for coming to my solo concert, which means a lot to me." He expressed his happiness thanks to the fans who welcome him everywhere in the world, including Bangkok.
Kim Se-jeong is giving back the emotion she received with a fruitful performance through which she worked hard throughout the entire process from planning to composition to present a one-of-a-kind performance to the global world. In particular, the setlist, which includes 'Whale', 'Teddy bear', 'Indigo Promise', 'Plant', 'Send a Letter', and 'Jenga', was created by Kim Se-jeong herself in order according to the song's theme and mood, creating a story line. The setlist is full of lively emotions, drawing enthusiastic responses from each city.
Kim Se-jeong expresses the entire song with a stable tone and excellent singing ability. In addition to the recently released new double title songs 'Sailing' and 'Top or Cliff', they also performed hot new songs such as 'If We Do', 'When You Hear the Rain', 'Drawing Each Other Even Without Knowing', and 'Send a Letter'. It is giving a variety of emotions to fans. The various long and top dresses that bring out the atmosphere of each stage show beautiful visuals.
The opportunity to see actress Kim Se-jeong's charms on stage is also receiving enthusiastic response in each city. Global fans continued to cheer when he sang 'Reunion' from the drama 'The Uncanny Counter', which he personally sang and appeared in, and 'I guess it's love' from 'In-House Confrontation'. The drama OSTs sung by Kim Se-jeong, including 'One Chance' from 'Legend of the Blue Sea' and 'All My Days' from 'Crash Landing on You', are receiving responses that they were very moved by the fact that they were all popular K dramas.
Kim Se-jeong, who successfully completed an eight-city tour starting in Seoul, will mark the finale of the global tour '2023 KIM SEJEONG 1st CONCERT TOUR 'The Gate'' through Melbourne on the 17th and Sydney on the 19th of this month.
Kim Ji-won, Ten Asia reporter bella@tenasia.co.kr