MUSIC
Red Velvet presents unrivaled vocals through their 3rd full-length album 'Chill Kill'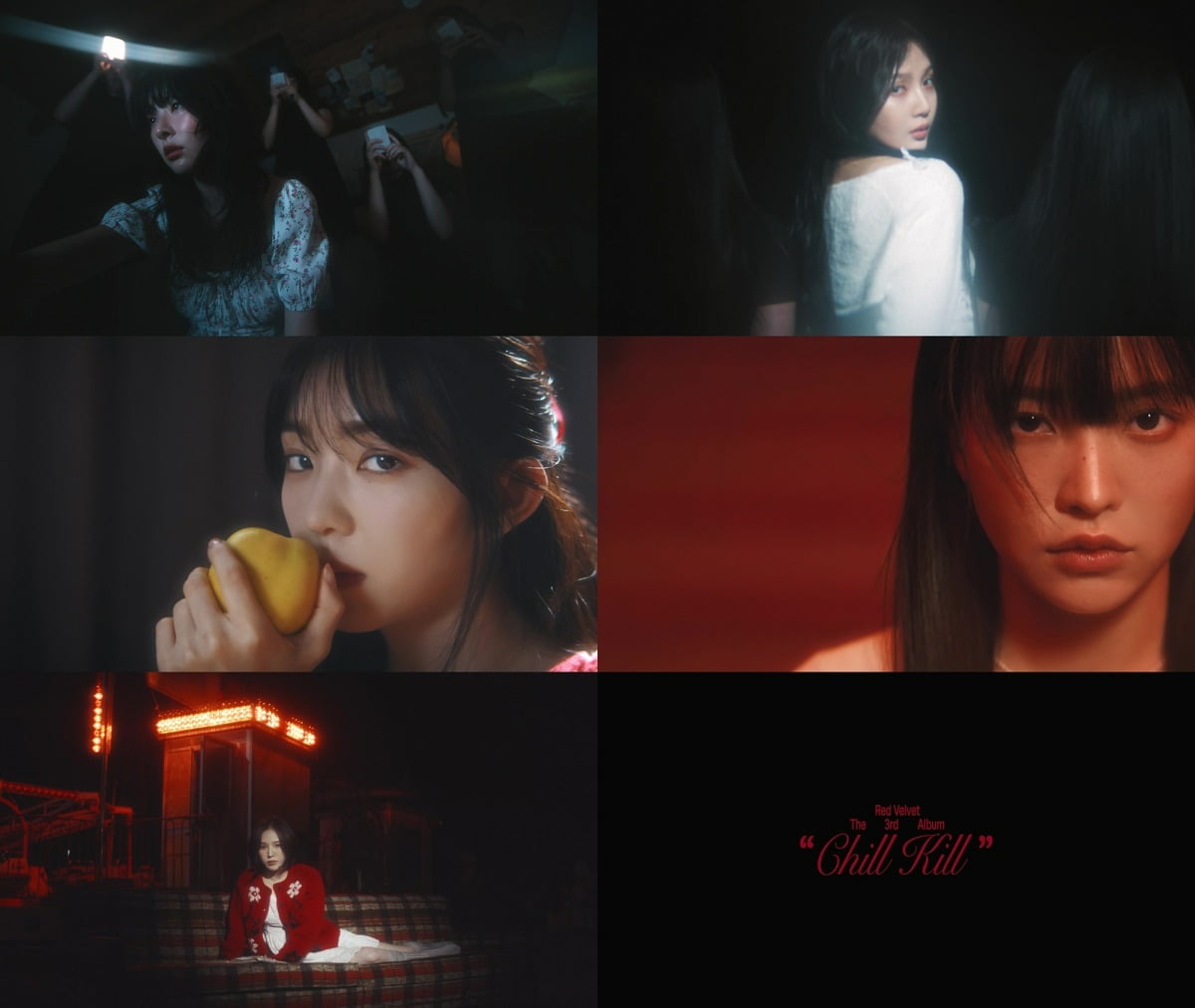 Red Velvet presents unrivaled vocals through their 3rd full-length album 'Chill Kill'.
'Underwater' included in this album is a slow-tempo R&B song based on heavy, groovy bass and dreamy synth sounds. Red Velvet's vocal harmony, which harmonizes like one voice, is gently added to create a fantastic song. It completes the atmosphere, and the lyrics are impressive, comparing the infinite love that only I can give to distant, deep water.
Another new song, 'Wings', is an up-tempo R&B song with a groovy sensibility with jazz elements added to warm and refreshing piano, bell, and synth sounds. It expresses the attitude toward life by comparing it to the birth and flight of a butterfly. The lyrics and sweet vocals combine to deliver a message of hope and support.
'Scenery' is an acoustic ballad song with a soft guitar melody and soft vocals that gives a sense of warmth. It is a song about taking out and drawing our precious memories accumulated over a long time, like a landscape painting of the four seasons, and filling each day together. The story was portrayed in a simple way.
At midnight on the 6th, the 'Chill Kill' trailer was released on YouTube's SMTOWN channel, showing Red Velvet falling into different nightmares with a tense story and intense mise-en-scène. The eerie atmosphere that makes it impossible to take your eyes off even for a moment has further amplified curiosity about the music video, which will be released on the 13th.
Red Velvet's 3rd full-length album 'Chill Kill' will be released in its entirety on various music sites at 6 PM on November 13, and will also be released as an album on the same day.
Kim Ji-won, Ten Asia reporter bella@tenasia.co.kr