MUSIC
ATEEZ, powerful 'black and red' uniform charisma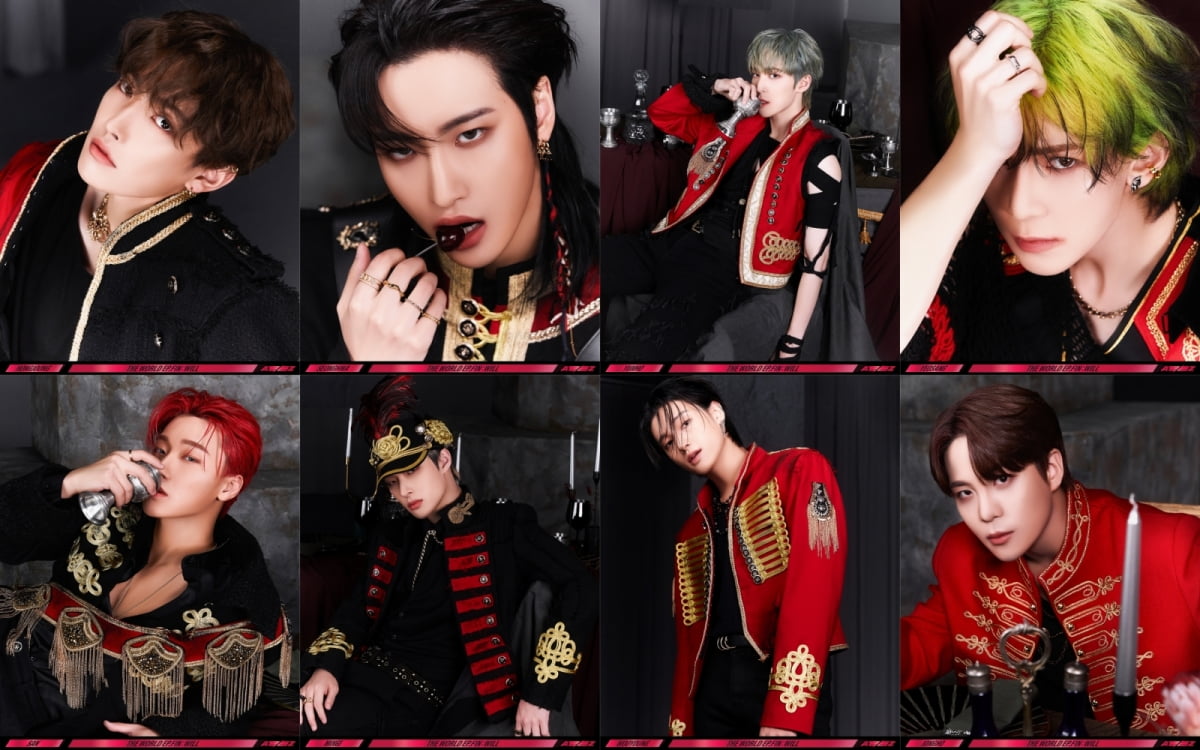 ATEEZ has released its second concept poster.
Since the 3rd, ATEEZ has sequentially released the second individual and unit concept photos of its 2nd full-length album 'THE WORLD EP FIN: WILL' through official SNS.
First, Hongjoong wore a black uniform and looked up, creating a chic atmosphere, while Seonghwa, who was holding a cherry in his mouth, made it impossible to take your eyes off with his eyes that seemed to immerse you. Yunho, who was leaning on a chair and holding a glass to his lips, aroused admiration with his shining visuals, while Yeosang, who attempted to change his image with a unique style, shook the hearts of fans with his sharp jaw line.
Next, San, who added flashy gold accents to his outfit, showed off his solid physique, while Mingi caught everyone's attention by stylishly wearing a hat with feathers. Wooyoung, who showed off his perfect uniform fit, showed off his elegant appearance, and finally, Jongho gazed at the camera with deep eyes, stimulating curiosity about the new album.
In addition, ATEEZ, who boasted an overwhelming visual combination in the unit photo released together, strongly appealed their charm with facial expressions and poses that revealed their individual personalities, and presented unrivaled sophistication by wearing uniforms combining black and red.
Previously, ATEEZ released their first concept photo, raising curiosity about the new concept with an outfit reminiscent of Taekwondo uniforms, and in the second concept photo, they showed a different side from before and proved their limitless digestive power.
Meanwhile, ATEEZ will release its 2nd full-length album 'The World Episode Final: Will' on December 1st.
Kim Se-ah, Ten Asia reporter haesmik@tenasia.co.kr