MUSIC
ZEROBASEONE, intense and powerful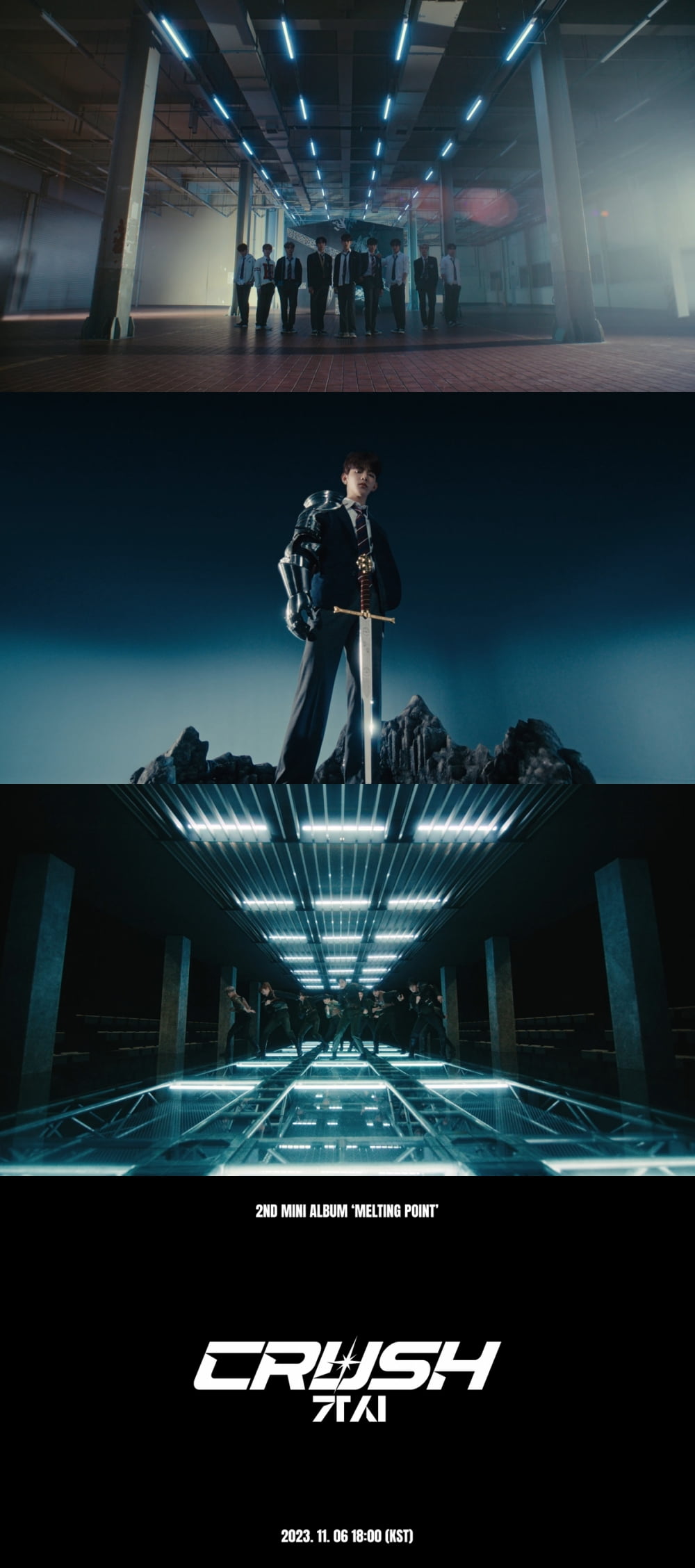 Group ZEROBASEONE posted its second music video teaser.
ZEROBASEONE (Seong Han-bin, Kim Ji-woong, Jang Hao, Seok Matthew, Kim Tae-rae, Ricky, Kim Kyu-bin, Park Gun-wook, Han Yu-jin) released the title song 'MELTING POINT' of their 2nd mini album on the official YouTube channel at 00:00 today (5th). The second music video teaser for 'CRUSH (thorn)' was posted.
In the released video, members wearing uniforms reminiscent of school uniforms and knights appear one after another, as if reality and imagination intersect. In particular, Zhang Hao, wearing armor parts attached to his school uniform, attracted attention as he looked at the sword stuck in the rock with determined eyes like a knight about to go on a mission in a fantasy movie.
Part of the performance of 'CRUSH (thorn)', where you can see ZEROBASEONE's powerful charisma, was also revealed. All movements were perfectly matched to the members' strong vocals, "I won't let you be defeated."
The title song 'CRUSH' is an intense and powerful song that combines ZEROBASEONE's unique sensibility with the rhythms of Drum & Bass and Jersey Club.
The lyrics of the song contain the promise that the nine members, whose dreams have bloomed brilliantly thanks to Zeros' love, will now become a stronger presence for Zeros and become a thorn that will protect them until the end. You can see the energy of the nine members who shout that they will be the thorn that protects Zeros even if it breaks and collapses.
The 2nd mini album 'MELTING POINT' depicts the nine members unfolding a new world with '100% purity' immersion and passion, just as high-purity ice melts at 0 degrees.
Meanwhile, ZEROBASEONE will release their 2nd mini album 'MELTING POINT' through various music sites at 6 PM on the 6th and begin comeback activities in earnest.
Kim Se-ah, Ten Asia reporter haesmik@tenasia.co.kr