MUSIC
KISS OF LIFE, hidden hints in the case file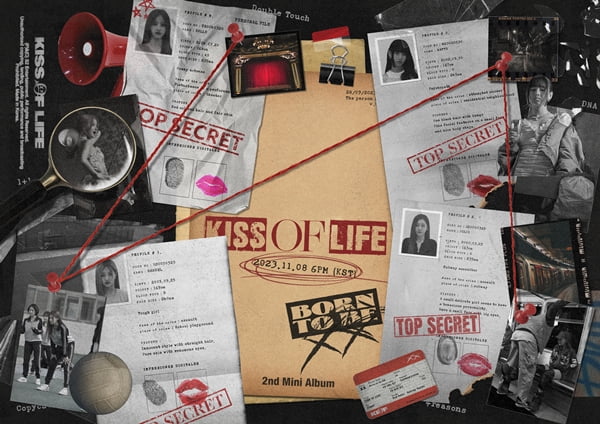 The concept photo of girl group KISS OF LIFE has been released.
In the suspect case file image of the second mini album 'Born to be XX', which was released through the official channel at midnight on the 3rd, there are files containing the members' personal information and case information, as well as photos of each member and objects representing each case. The back left a strong impact, and each event connected by a red line aroused curiosity.
In addition, in the suspect case file, information about the incident caused by the members was organized in the document as if it were a scene from a mystery story, emphasizing their villainous aspect.
KISS OF LIFE captured the attention of domestic and foreign fans by creating unique and unique promotional content that sets them apart from existing K-POP groups, establishing their own unrivaled concept.
Previously, through 'About XX', which contains a video of a collection of villains depicting the evil deeds of KISS OF LIFE members and interviews with witnesses and members, the powerful villain's side was revealed while also foreshadowing the truth that people do not know, so this day's release was revealed. There is growing curiosity about what hints are hidden in the case file and what message it is trying to convey.
Meanwhile, KISS OF LIFE's second mini album 'Born to be XX' will be released at 6 PM on the 8th.
Kim Se-ah, Ten Asia reporter haesmik@tenasia.co.kr