MUSIC
LE SSERAFIM revealed the side of a performance powerhouse with the performance music video for 'Perfect Night'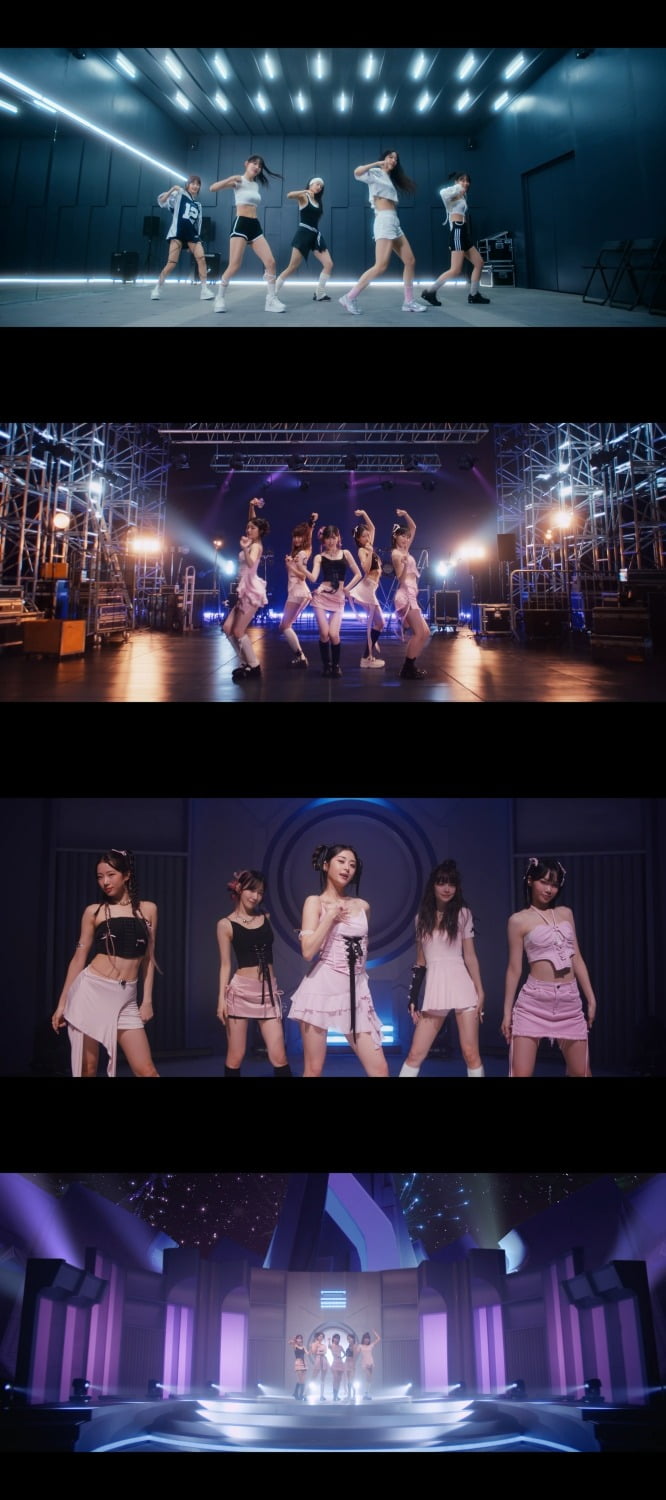 LE SSERAFIM has released a performance music video for their new song 'Perfect Night'.
The performance music video posted on the HYBE Labels YouTube channel at 00:00 on the 2nd (Korean time) focused on the performances of LE SSERAFIM (Kim Chae-won, Sakura, Heo Yun-jin, Kazuha, and Hong Eun-chae) in the practice room, backstage, and at the concert hall.
LE SSERAFIM performed choreography that gave a trendy yet free feeling. The five members created a comfortable atmosphere as if they were dancing with real friends in line with the song's message that 'even a less-than-perfect day can be fun when you're with colleagues,' and added fun facial expressions to make it more fun to watch.
As LE SSERAFIM led the dance challenge craze with the title song 'UNFORGIVEN (feat. Nile Rodgers)' and the b-side song 'Eve, Psyche and Bluebeard's Wife' from their first full-length album released in May this year, the choreography of the new song 'Perfect Night' Interest in is also hot.
The key choreography of 'Perfect Night' is the 'driving dance', in which you move your arms to the rhythm as if you are driving. It is easy for anyone to follow and is highly addictive, making it popular on social media. Thanks to this popularity, the cumulative number of views of videos shared with the hashtag '#Perfect_Night' on TikTok, a global short-form mobile video platform, exceeded 70 million around 8 PM on the 1st, the 6th day of the song's release.
'Perfect Night' ranked 120th in 'Daily Top Song Global' in the latest chart (as of October 31) released by Spotify, the world's largest music streaming platform, on the 1st, and was ranked in 'Daily Top Song' in a total of 13 countries/regions. I put my name up. In particular, in the US (172nd place), it charted for 3 consecutive days. In addition, this song ranked 10th in the latest (as of October 31st) Japan Oricon's 'Daily Digital Single Ranking' and has stayed in the 'Top 10' every single day since its release.
Kim Ji-won, Ten Asia reporter bella@tenasia.co.kr