MUSIC
Stray Kids shines with unrivaled presence at night at Tokyo Dome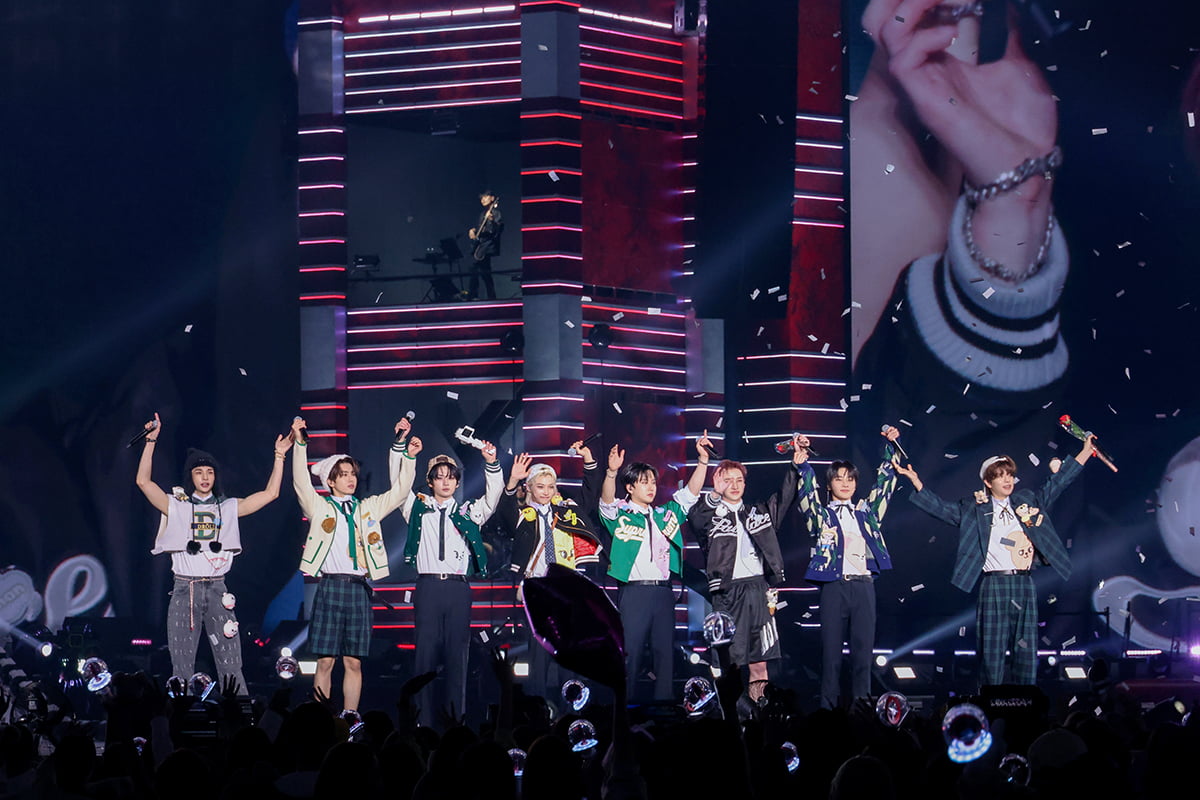 Stray Kids brightly announced their presence with a great success at their Tokyo Dome solo performance.
Stray Kids held a solo performance as part of the 'Stray Kids 5-STAR Dome Tour 2023' (Five Star Dome Tour 2023) at Tokyo Dome, Japan on October 28th and 29th. This performance was Stray Kids' first concert at the Tokyo Dome and the final stop of a 10-session large-scale dome tour in five regions of Korea and Japan as 'the first of the 4th generation K-pop boy group', and like the previous performances, all tickets were sold out.
The fans, who had gathered at the venue from early in the morning to share their excitement, were able to meet again with brighter smiles after the performance. Mizuki (19 years old), who visited Tokyo Dome from Chiba Prefecture with her mother Hiromi, said, "I became a fan after watching Mnet's 'Kingdom: Legendary War', in which Stray Kids won in 2021. The group's biggest advantage is that they create their own songs. "I can't help but like it because I can clearly feel the fantastic chemistry between the members and their sincerity toward their fans. That's why I gain energy and courage when I listen to Stray Kids' music and watch their performances," he said, expressing his affection.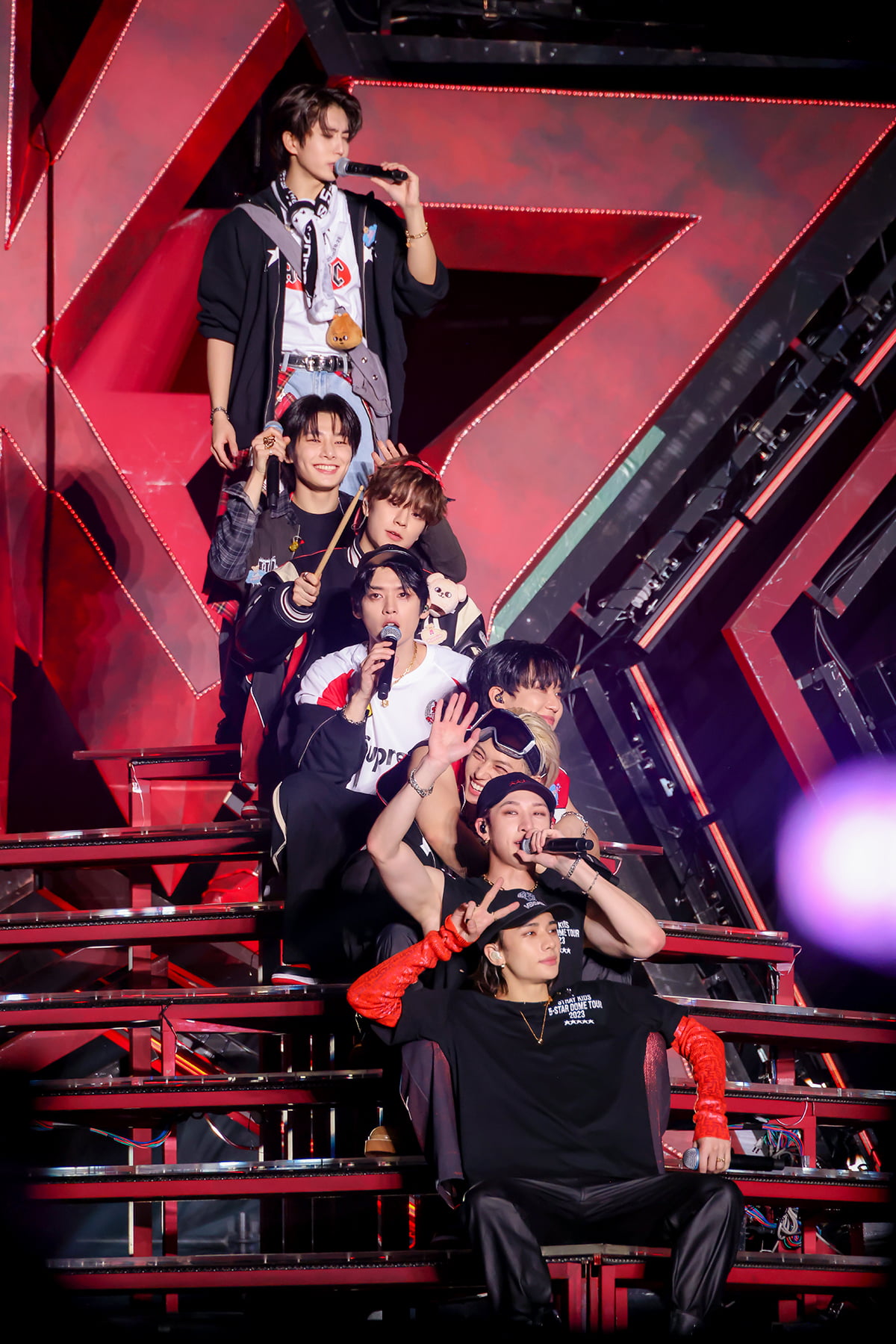 Mr. Watanabe (30 years old) from Tokyo said, "I was nervous because it was my first time attending a concert, but I was really happy to see the songs I had only heard before on stage. I especially liked the variety of members' solo stages," and made memories with Stray Kids that will remain for a long time. reminded.
As fans of Stray Kids, who showcase a unique concept in each album, many STAYs (fandom name: STAY) at the scene captured attention with their flashy styling reminiscent of SKZ.
Aya from Tokyo (feat. LiSA) / Super Bowl -Japanese ver.-', Japan's first EP album released last September, wearing concept costumes (Social Path (feat. LiSA) / Super Bowl Japanese ver.-) (35 years old) boasted of his sincerity, saying, "First of all, my mother, who was a fan of Stray Kids, made it herself. She said it would be nice to go to a concert together, and it is a new feeling to be able to enjoy the performance together wearing the clothes my mother made."
He also expressed his affection, saying, "I was really moved when I saw the fans filling up the Tokyo Dome and the lights of the countless light sticks shining among them. Stray Kids, who made all of this possible, always give us energy and are like happiness." .
The night of Tokyo Dome in October sparkled with unquenchable heat. Azumi (15 years old) from Nagano Prefecture introduced Stray Kids as "the first K-pop artist I fell in love with since I was born," and added, "I knew that Tokyo Dome was a very large venue because I watched it a lot on TV. So, among the concerts held in Japan, "I really wanted to come to the Tokyo Dome performance, and I was really happy to be able to see Stray Kids' first performance here," he said with a smile.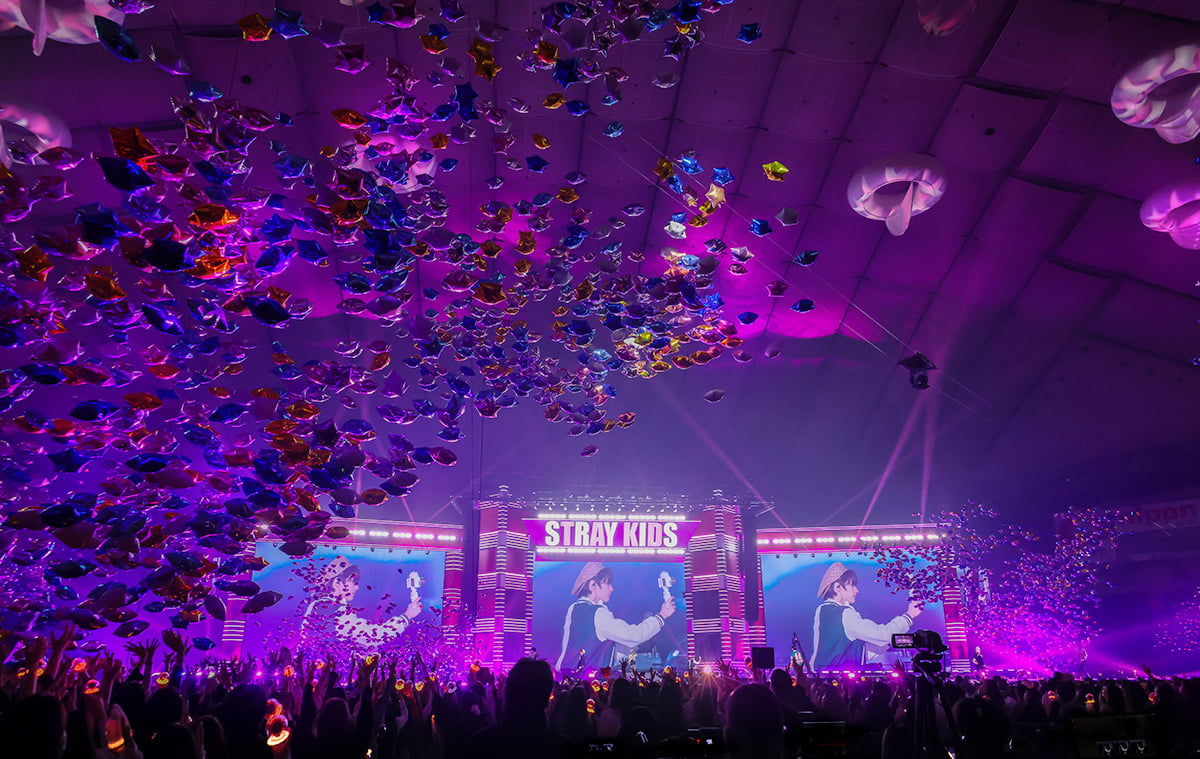 Kasumi (15 years old), who was present, said, "Stray Kids 2nd World Tour "MANIAC" IN JAPAN' stage held at the first gymnasium of Yoyogi National Stadium in Tokyo in July 2022. "I saw it in person, and it was really grand back then, but this dome tour was especially expanded in scale, and I felt that Stray Kids' presence and influence had grown that much," he said, expressing his pride. The two then expressed their support, saying, "SKIZ, who is like my heart and treasure, will be with me wherever he is, so I hope he will do his best and show a great performance."
Stray Kids reached the finale of their dome tour with a two-day concert at the Tokyo Dome, which was filled with cheers from about 100,000 audiences. Following the performances at PayPay Dome in Fukuoka on August 16th and 17th, Vantelin Dome Nagoya on September 2nd and 3rd, and Kyocera Dome Osaka on September 9th and 10th, Gocheok Sky Dome in Seoul on October 21st and 22nd and Seoul Gocheok Sky Dome on October 28th~ On the 29th, we created a new history that will remain in the group's career by working with STAY, the most precious entity that filled the summer and fall with warmth until Tokyo Dome.
Meanwhile, Stray Kids will release their new mini album '樂-STAR' and the title song 'Rock (樂)' on Friday, November 10th at 2 PM (0 PM ET).
Kim Se-ah, Ten Asia reporter haesmik@tenasia.co.kr