MUSIC
Stray Kids held their dome tour finale performance at Tokyo Dome.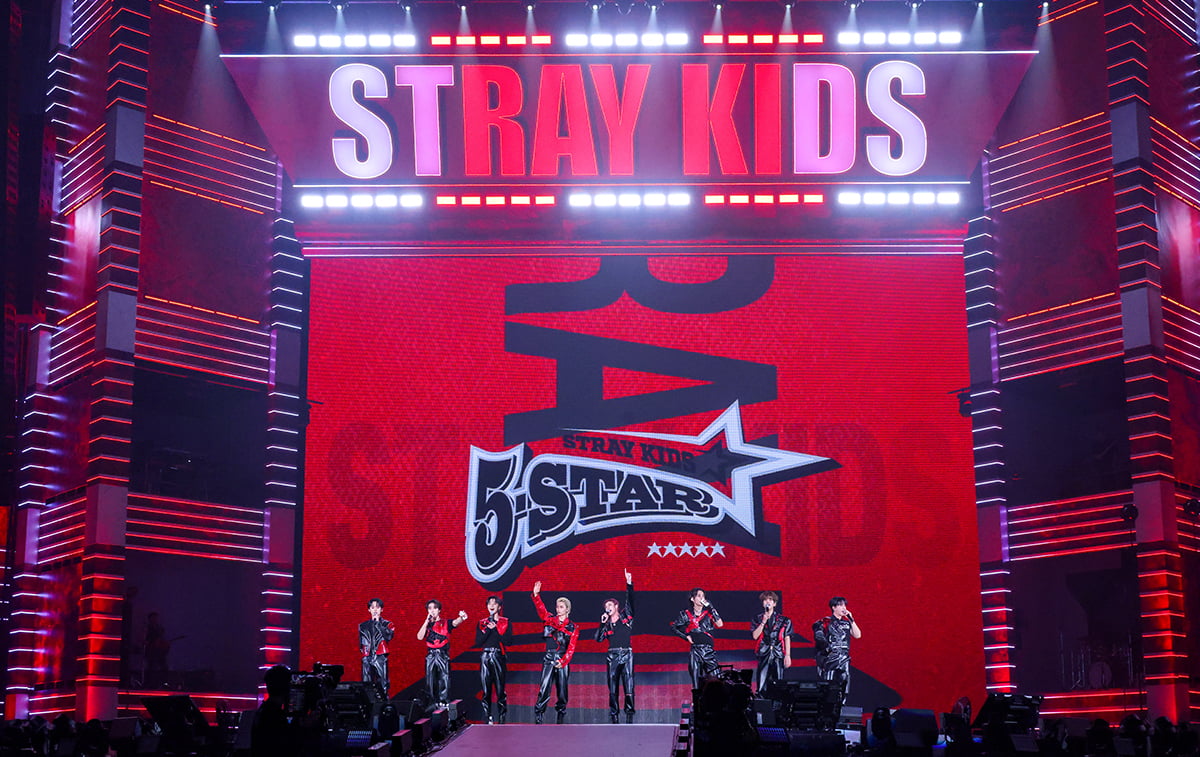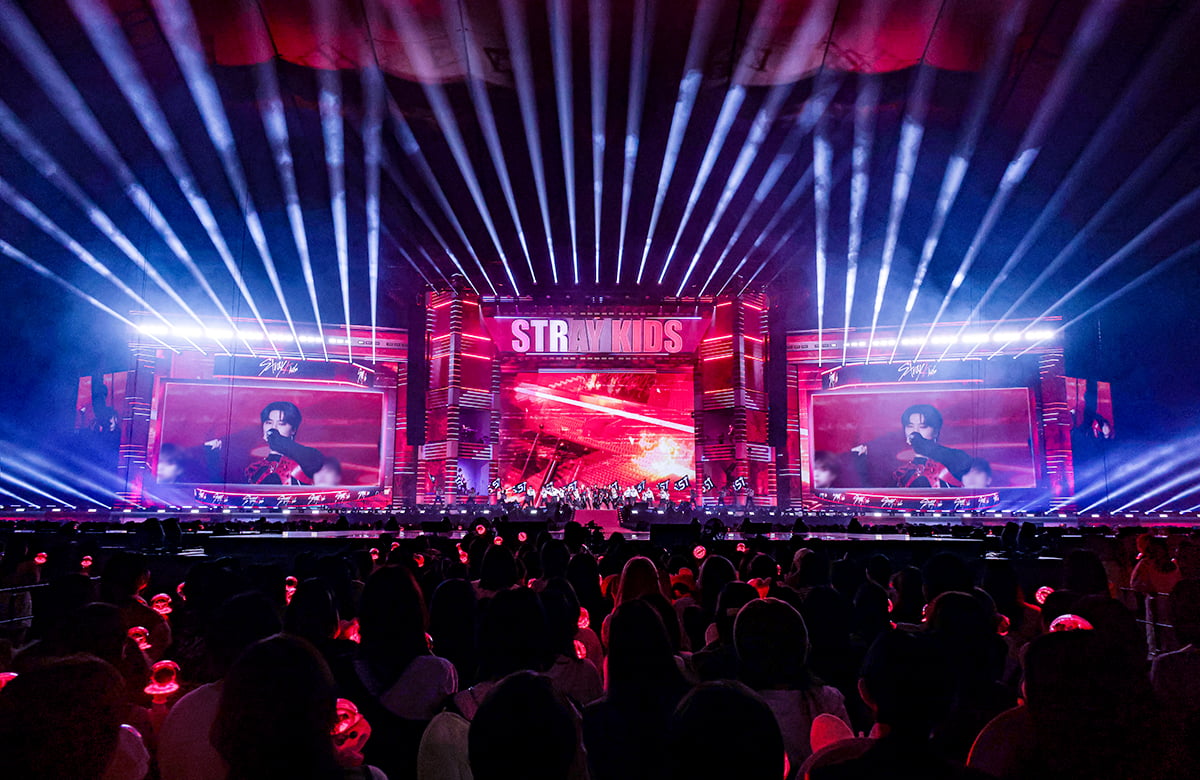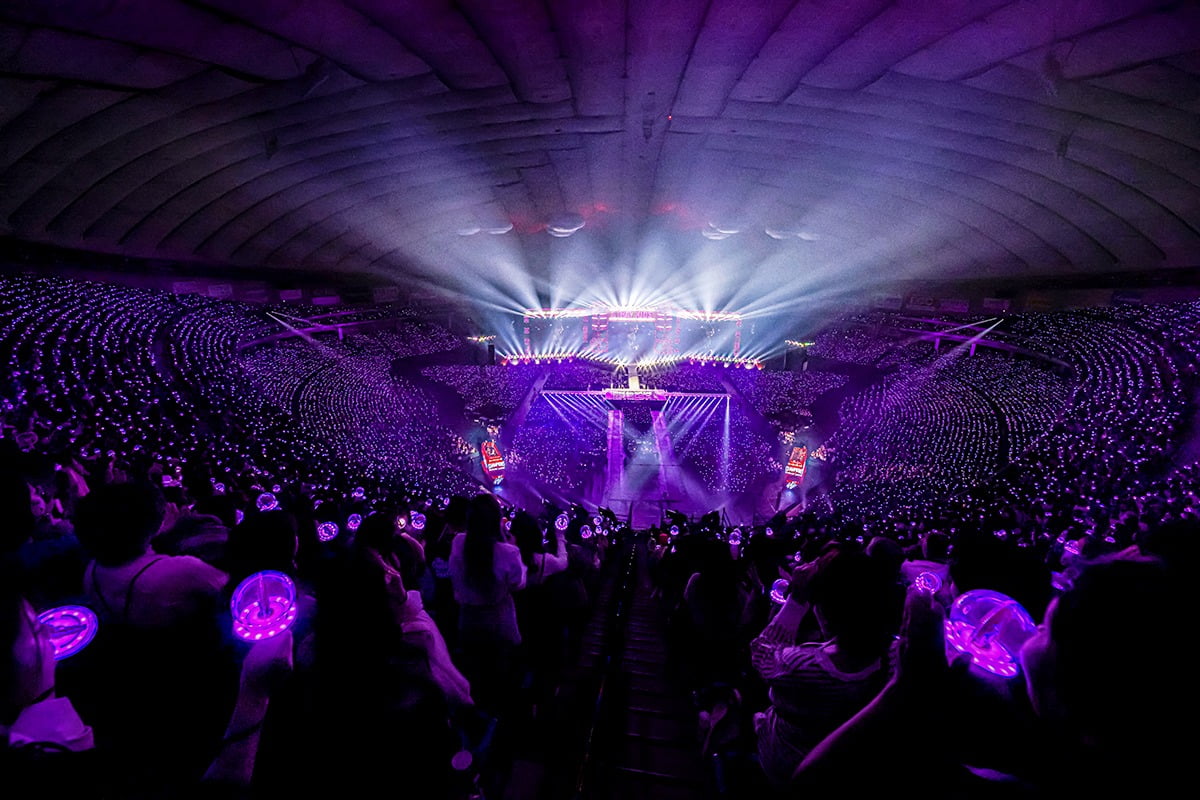 Stray Kids concluded the Tokyo Dome performance and marked the spectacular finale of a 10-show large-scale dome tour in 5 cities in Korea and Japan, 'the first of the 4th generation K-pop boy group'.
Stray Kids concluded their solo concert as part of the 'Stray Kids '5-STAR Dome Tour' (Five Star Dome Tour 2023) with a total of 10 concerts in 5 cities in Korea and Japan on October 28th and 29th at Tokyo Dome. They set a record of being the first K-pop 4th generation boy group to enter Japan's 4 largest dome concert halls, boasting their shining presence as '4th generation leaders'. The tour exceeded 2.5 million pre-registrations, and all tickets for the tour sold out quickly, demonstrating its enormous local popularity.
Stray Kids showed off their popularity by reaching a total of more than 340,000 viewers in just four cities in Japan. The Fukuoka PayPay Dome Dancon in Japan, held on August 16th and 17th this year, successfully kicked off Japan's four major dome tours and satisfied approximately 75,000 people. Approximately 76,000 spectators were mobilized at the Vantelin Dome Nagoya on September 2nd and 3rd, and approximately 90,000 fans were thrilled through the Kyocera Dome Osaka performance on September 9th and 10th. At the long-awaited Tokyo Dome concert, they shared moments of joy with approximately 100,000 viewers over two days on October 28th and 29th.
This dome tour is meaningful in that it allows us to see the group's growth history. In September 2019, debut's first overseas showcase tour 'UNVEIL TOUR 'I am… ''As part of the (Unveil Tour 'I Am...'), the first local solo performance was held at the Pacifico Yokohama National Grand Hall in Japan, and in December of the same year, the 'Stray Kids Japan Showcase was held at the first gymnasium of the Yoyogi National Stadium in Tokyo. The news of their official local debut was announced through Japan Showcase 2019 "Hi-STAY". Subsequently, a total of 6 performances were held in Kobe and Tokyo, Japan as part of the 'Stray Kids 2nd World Tour "MANIAC"' in June and July 2022, which was the first time since their official local debut. As a face-to-face exclusive concert, tickets for all concerts were sold out just 5 minutes after reservations began. In 2023, about four years after holding their first solo performance in Japan, Stray Kids is gaining momentum as a 'K-pop trend' by setting a record of successfully completing and selling out four major local dome tours.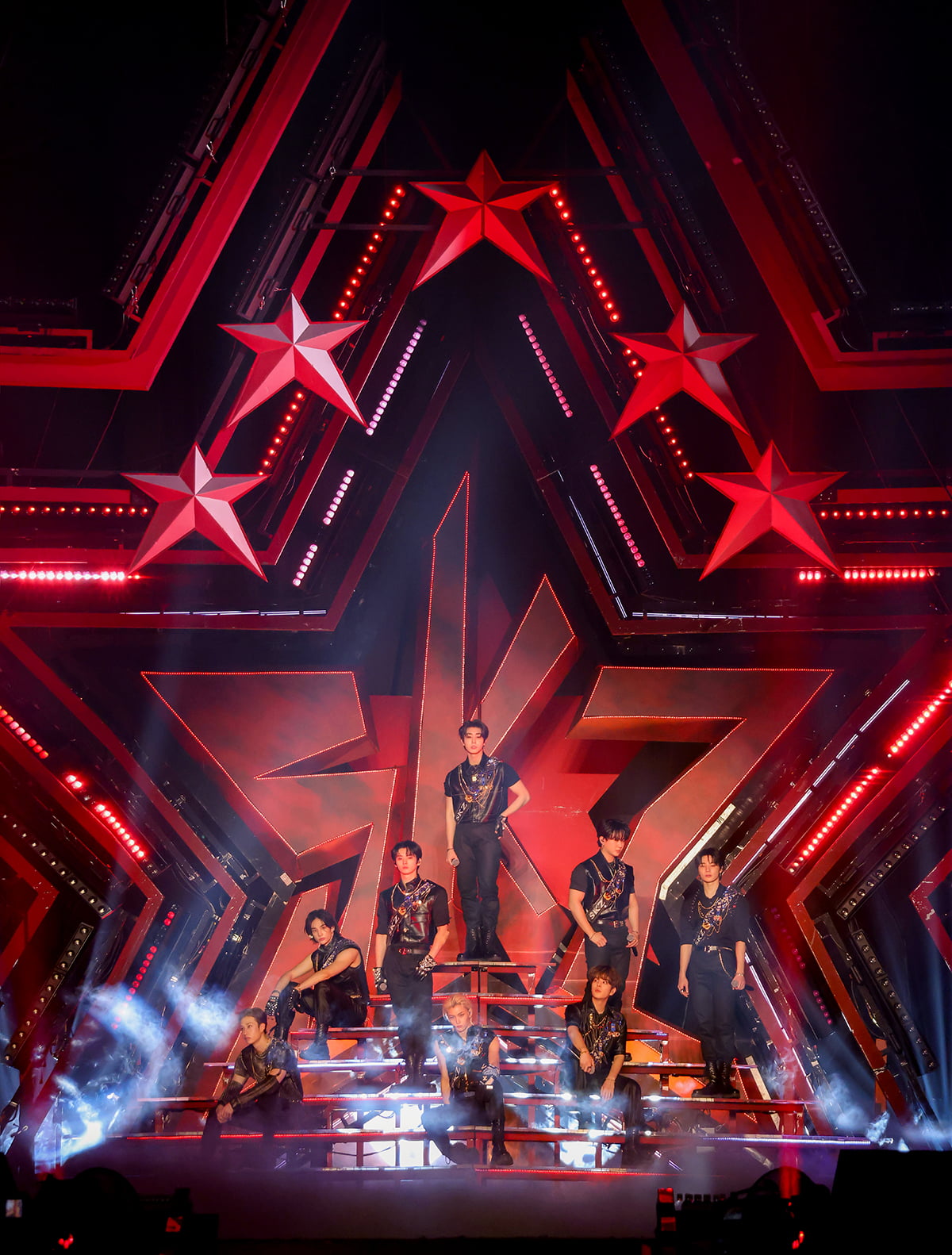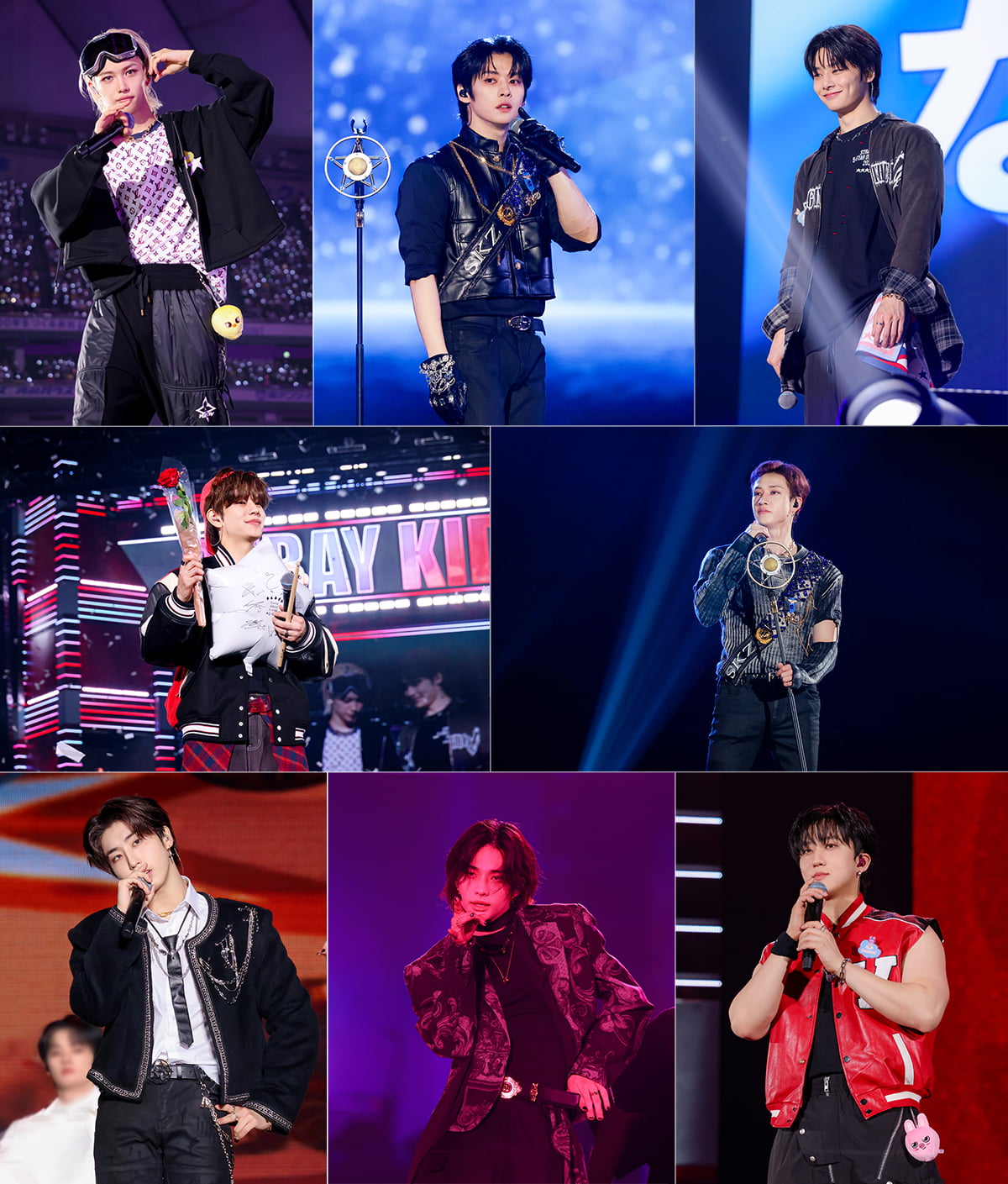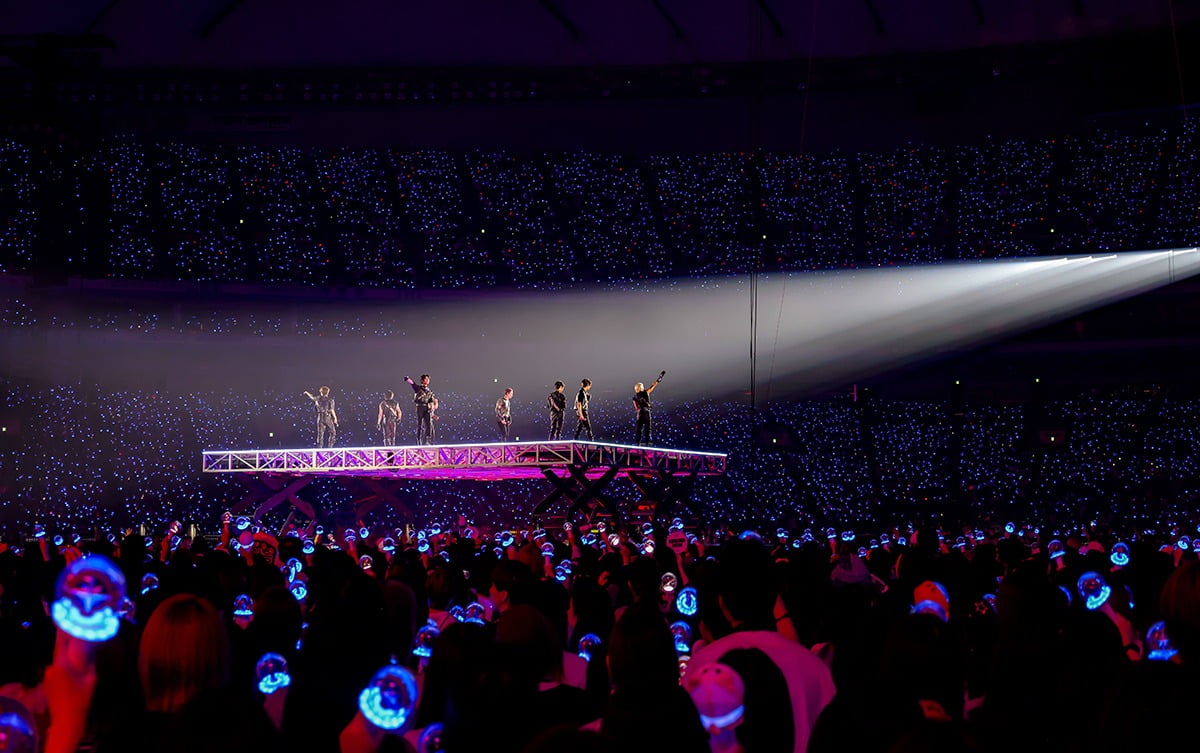 ◆ "Even if my dream comes true, I won't take it for granted."
Stray Kids, who have created a genre as 'Stray Kids' by creating all of their title songs themselves since their debut, flew across the wide stage and exploded with energy from the audience. The start of the performance was announced with the song 'Battle Ground' from the Japanese regular album 'THE SOUND', followed by 'MIROH', 'God's Menu', and 'CASE 143' (Case One for Three). The atmosphere was heated up with a parade of representative songs. The 8-person, 8-color solo stage was also performed, providing an immersive feeling that you couldn't take your eyes off for even a moment. Here, the double title song 'Social Path (feat. LiSA)' from Japan's first EP album, which became the first K-pop 4th generation group to achieve million-selling local albums, was performed on stage by STAY (fandom name: STAY). ) enthused. Following 'ODDINARY' in March 2022 and 'MAXIDENT' in October, '★★★★★ (5-STAR)' took the top spot on the US Billboard chart 'Billboard 200' for the third time in a row in June 2023. )'s title song 'Special' aroused excitement with colorful stage effects and choreography.
At the Tokyo Dome, which was spectacular with the colorful lighting and the colors of the colorful cheering sticks, the eight members got closer to the audience on a moving stage. The members on the moving stage showed off their overwhelming skills and interacted with the audience with songs such as 'SUPER BOARD' and 'My Pace'. They made eye contact with fans on the moving car and sang encore songs such as 'Astronaut', 'Star Lost', 'FAM', and 'Haven' to enrich the performance. made me do it The heat that filled Tokyo Dome showed no signs of cooling down, and Stray Kids, who led the performance for about 3 hours and 50 minutes, responded to the enthusiastic response from fans with a heartfelt message. In particular, they shared their thoughts in Korean, English, and Japanese for their fans, revealing their status as a globally popular group.
Lee Know said, "I think it's an honor to be able to dance and sing in front of so many people. We will receive strength from the energy you give us and show a good performance." Han left his thoughts, saying, "With these memories and the love I received from everyone today, I think I can sing a better song." I.N expressed his gratitude, saying, "I always keep Stay's feelings in mind. I, too, am always thinking about conveying my feelings to Stay. I don't take great love for granted. I will try my best to give back with a lot of love and support." Bang Chan added, "We became one through music. I think music is really great and has a magical charm. I feel like I keep receiving gifts, but since we're coming back soon, I want to give you an even bigger gift." Seungmin expressed his ambition, saying, "Even if my dream comes true or the size of the concert hall grows, I will not take it for granted and will move forward. I will return after polishing myself so that I can show a better side of me at every performance."
In the fall of 2023, Stray Kids achieved the success of entering Gocheok Sky Dome in Seoul, Korea and one of Japan's four major dome performance halls, and solidified their reputation as a 'stage gourmet' by displaying extraordinary stage control. In Tokyo, Japan, they marked the finale of the first K-pop 4th generation boy group's solo tour of the country's four major dome venues, and will release their new mini album '樂-STAR' and the title song 'Rockstar' at 2 PM on Friday, November 10th. Releasing 'Rock (樂)' and bringing SKZ's 'joy' to the world.
Kim Ji-won, Ten Asia reporter bella@tenasia.co.kr