MUSIC
'Comeback' Stray Kids spreads rock frequencies to fans around the world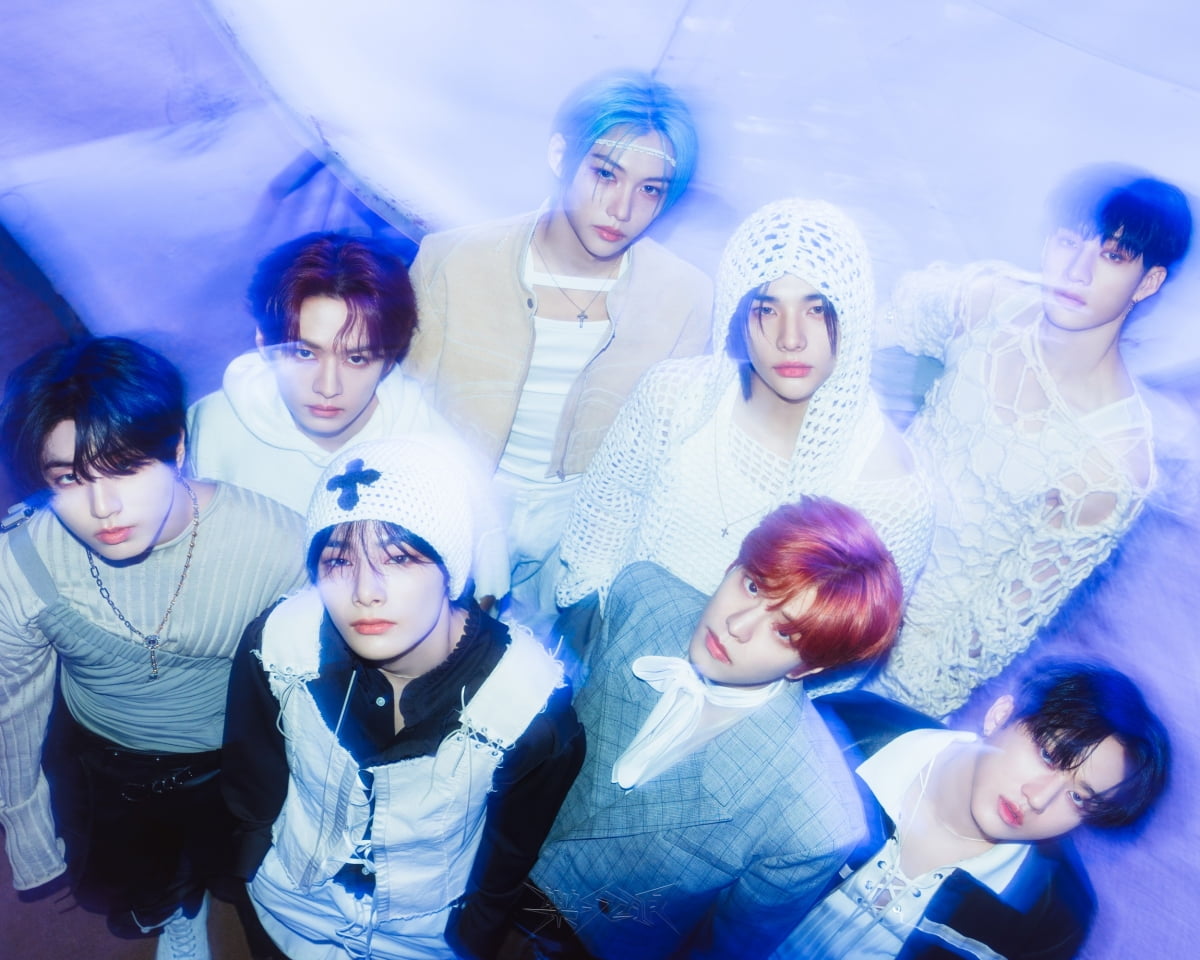 Stray Kids released an additional concept teaser for their new album '樂-STAR' (Rockstar), raising expectations for their comeback.
Stray Kids will release their new mini album '樂-STAR' and title song 'Rock (樂)' on November 10th. JYP Entertainment is sequentially releasing various teasing contents such as prologue, track list, and song introduction video 'UNVEIL: TRACK' on its official SNS channel. Following the introduction of the first visual concept teaser on the 23rd, 38 second images were released at midnight on the 30th, announcing the spectacular return of the 'concept restaurant'.
While the first teaser exuded maniacal rock star charm, the new concept captured attention with a strange atmosphere that transcended the real world. The eight members, Bang Chan, Lee Know, Changbin, Hyunjin, Han, Felix, Seungmin, and I.N, created a unique visual effect by standing with a satellite dish in the background as if transmitting a rock frequency. In addition, the ballet core look, which styles ballet clothes like everyday wear, was trendy, and the blue or purple color added a subtle charm. Stray Kids, who have swept the hearts of fans worldwide with new and fresh concepts in each album, are expected to spread rock music through their new album and continue their rise in popularity.
The new work '樂-STAR' includes the title song 'Rock', 'MEGAVERSE', 'Blind Spot', 'COMFLEX', 'Cover', 'Leave', Japan, A total of 8 songs are included, including the Korean version of the first EP album title song 'Social Path (Feat. LiSA)' and 'Rock Ver.'. This time, Bang Chan, Changbin, and Han of the group's producing team 3RACHA participated in the entire album production, including the title song, and deeply expressed SKZ's unique musical personality.
Stray Kids is shining its presence as a 'global trend' both at home and abroad. According to an announcement by Japan's MTV VIDEO MUSIC AWARDS JAPAN (hereinafter referred to as MTV VMAJ) on the official website on the 27th, Stray Kids won MTV VMAJ 2023 'Best' with the music video 'CASE 143' (Case One for Three) released on October 7, 2022. It won the 'Group Video International' award. After lifting the trophy in the 'Best K-Pop' category at the 2023 MTV Video Music Awards held at the Prudential Center in New Jersey, USA last September (local time), the group continues to accumulate global achievements and is on the rise in popularity.
Meanwhile, Stray Kids officially released their new album '樂-STAR' and the title song 'Rock' on Friday, November 10th at 2pm (00:00 Eastern Time in the US) and continue to gain worldwide popularity.
Reporter Junho Yoon, Ten Asia delo410@tenasia.co.kr