MUSIC
Billy's new song 'DANG!' enters major domestic charts → MV views 19.5 million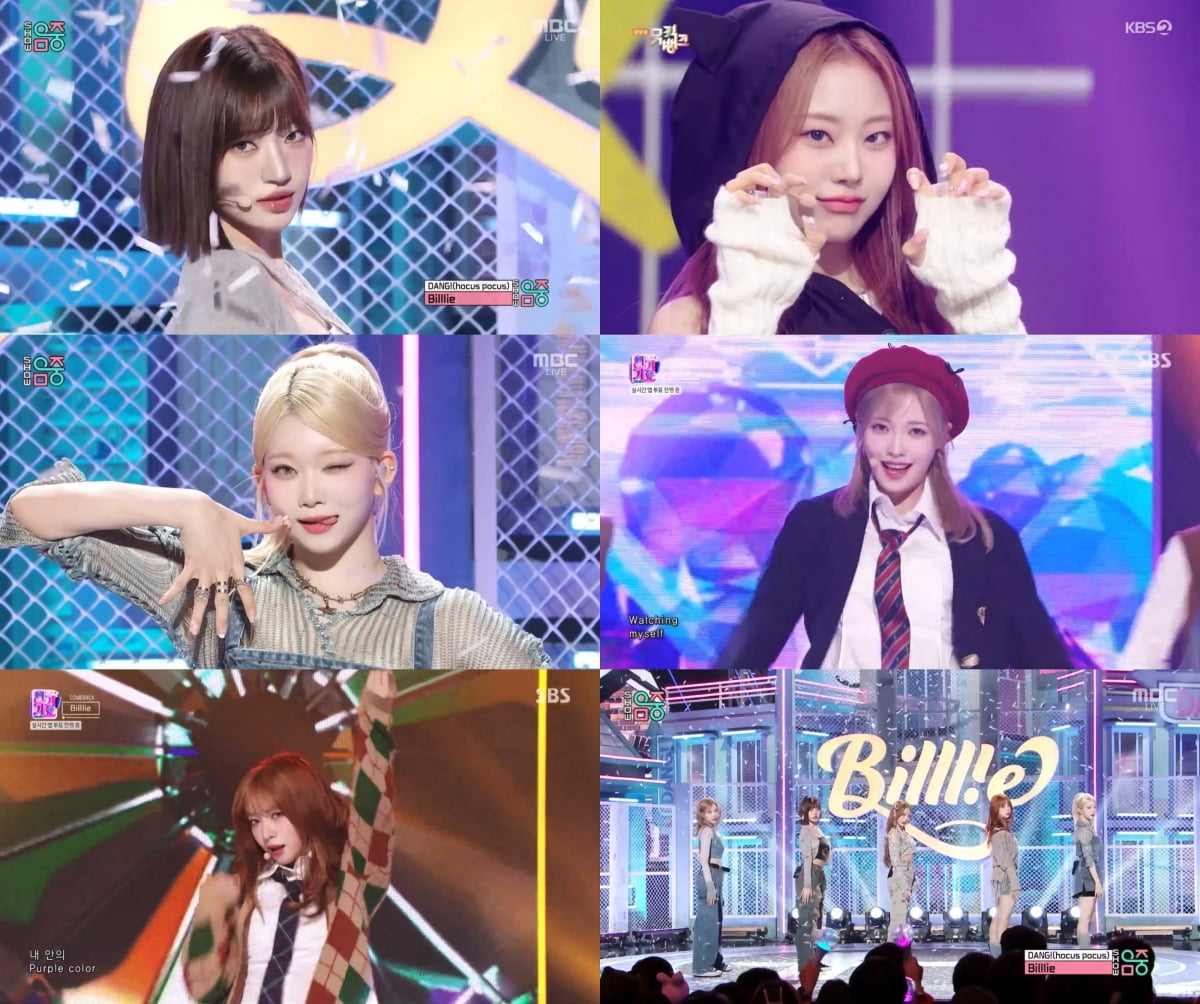 'Global trend' Billlie impressed the music industry with his unrivaled performance in the first week of his comeback.
Billy, who released his first single 'side-B: memoirs of echo unseen' on the 23rd, will be appearing on MBC M's 'Show!' on the 25th, where member Tsuki is serving as MC. Starting with 'Champion', KBS2's 'Music Bank' and MBC's 'Show! On 'Music Core' and SBS 'Inkigayo', 'DANG! (hocus pocus)' (Dang! (Hocus Pocus)) set the stage.
While positive reviews have been pouring in about Billy's performance since the first week of his activities, the best part by far is the addictive dynamic beat 'DANG!' This is Billy Pyo's powerful and powerful choreography performed to the tune of '(hocus pocus)'. The dynamic performance boasted the perfect harmony between the members, and the point choreography such as the 'Babamba dance', which symbolizes the turning of a clock hand with long arms, and the unexpected facial expressions added to the fun of watching. Netizens who watched the performance responded enthusiastically, saying, "The dancing to this song is really fast and exciting, and the members pull it off really well," and "Thanks to the facial expressions in this song, the fun of watching the performance is doubled."
Additionally, Billy stood out on domestic and international charts with his comeback. Immediately after its release, the 1st single 'side-B: memoirs of echo unseen' entered the top 5 of iTunes K-POP album charts in 10 regions around the world, including the US, UK, and Japan, and the title song 'DANG! (hocus pocus)' landed on Melon HOT100, a major domestic music site. The music video for this song reached 11 million views within 3 days of its release, and as of the 29th, it surpassed 19.5 million views.
Amid the rapid rise, the members are continuing to communicate with fans through various activities such as appearances on various music broadcasts, radio, and web entertainment content. First, Billy had a special time by holding a 'mini fan meeting' with fans who participated in the recording from the first week of the broadcast, and he held a '2 o'clock escape cult show' on SBS Power FM, 'Lee Eun-ji's Song Plaza' on KBS Cool FM, and 'Day6'. Appeared on major radio programs such as 'Kiss the Radio' and MBC FM4U's 'GO7 Youngjae's Close Friend', and communicated closely with listeners by telling behind-the-scenes stories about the album along with performing new songs live.
Meanwhile, Billy, who gave the green light for a successful comeback, released his new song 'DANG! (hocus pocus)' and plans to continue its active activities.
Reporter Junho Yoon, Ten Asia delo410@tenasia.co.kr