MUSIC
Baek A-yeon releases her first album after marriage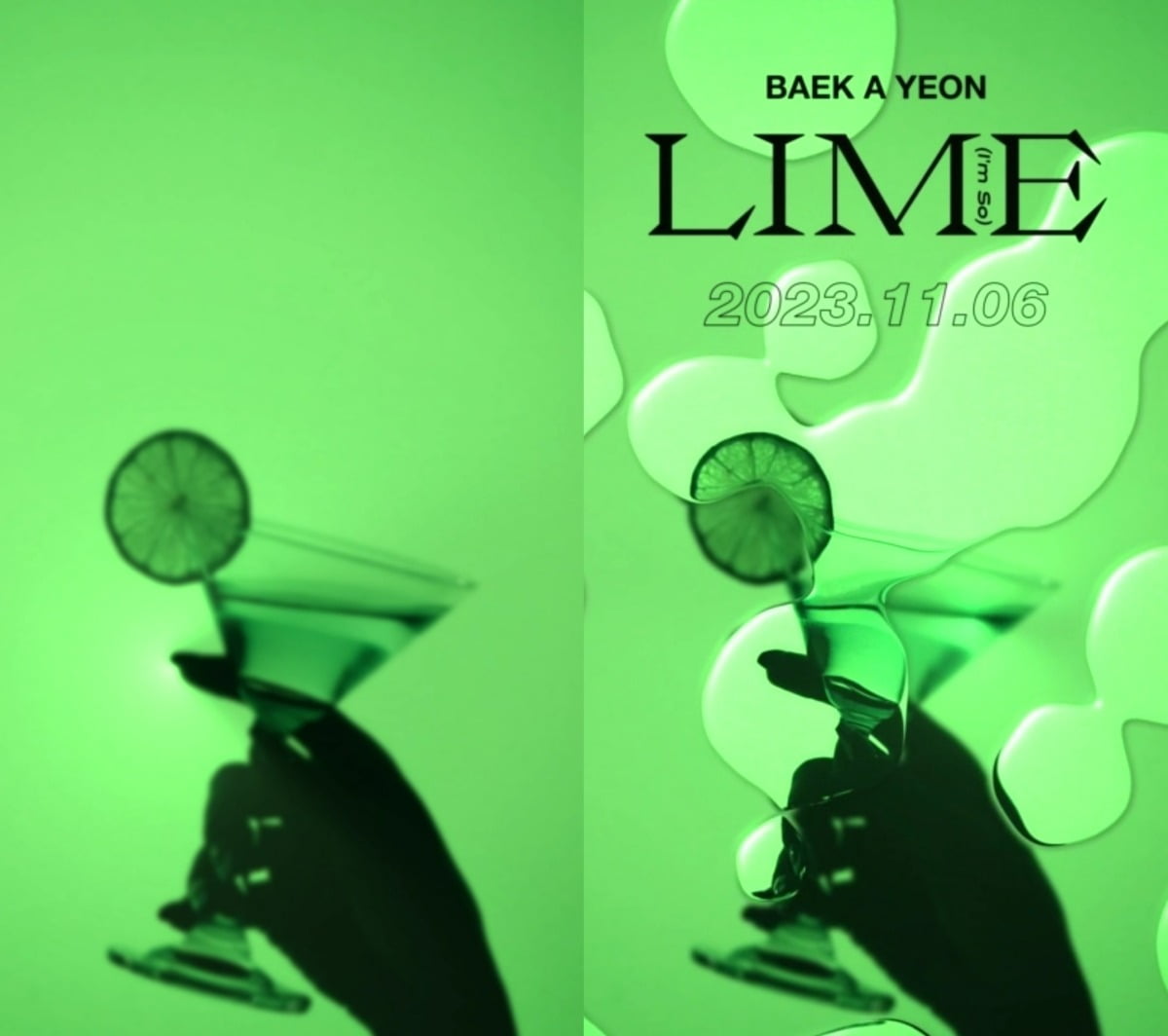 Singer Baek A-yeon returns after 2 years and 2 months.
Her agency Eden Entertainment announced on the 26th, "Baek A-yeon will release her sixth digital single 'LIME (I'm So)' on November 6th." At midnight on this day, a short moving poster video was released through Baek A-yeon's official TikTok channel.
As soon as the video starts, the refreshing lime color background catches the eye. Soon, a shadow of a hand holding a cocktail glass appeared, and above it, the new single name 'LIME (I'm So)' and the release date of November 6th were revealed, heightening the excitement.
'LIME (I'm So)' is Baek A-yeon's new album released two years and two months after her fifth mini album 'Observe' released in September 2021. It is also the first album released since getting married in August of this year.
Baek A-yeon provided healing through her clear and pure voice through the previous title song 'What if I Don't Want to Do Anything', and immediately after its release, it ranked first on Bugs' real-time chart, showing off her potential as a 'vocalist you can trust and listen to'.
Since then, he has participated in various OSTs and various music projects. She showed her versatility by challenging herself to movie dubbing with the musical animation 'Princess Aya'. Recently, the official YouTube channel was relaunched and a new live clip of the much-loved hit song 'If You're Going to Do This (Feat. Young K)' was released. In particular, they teamed up with DAY6 and Young K, who featured in the song. Baek A-yeon also opened a new TikTok account.
The agency said, "Baek A-yeon, who has received much love as an emotional ballader who touches the heart, is taking on a new challenge. As she has had a long hiatus, she has worked hard to show a different side of herself, so please look forward to it."
Baek A-yeon's new single 'LIME (I'm So)' will be released on various online music sites at 6 pm on November 6th.
Kim Ji-won, Ten Asia reporter bella@tenasia.co.kr