MUSIC
Group Seventeen releases 'God of Music' today (23rd)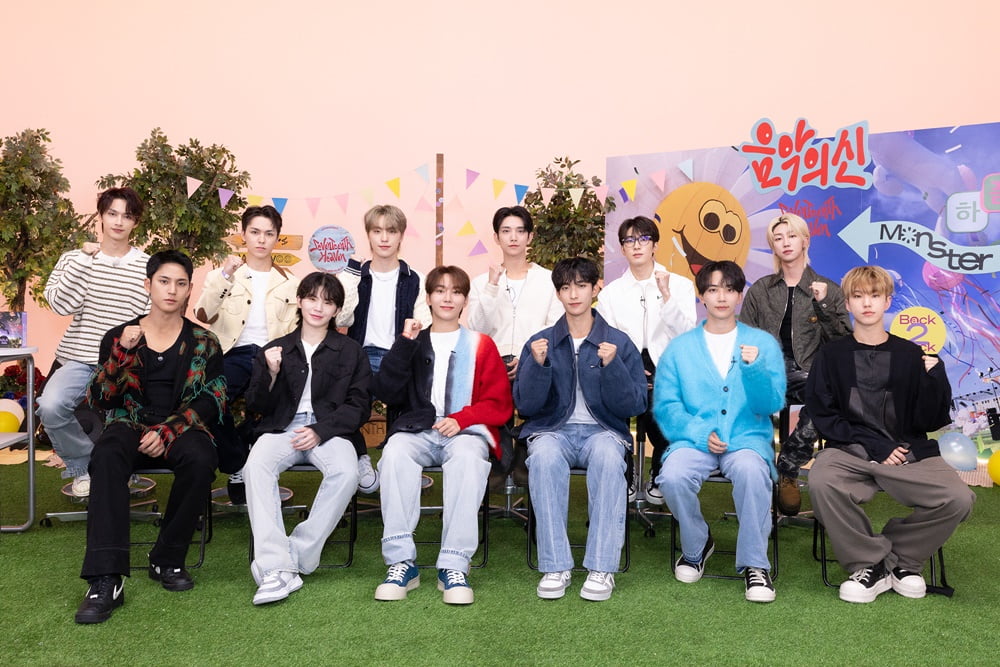 "We expressed 'festival' in the way we are most confident, music."
Group Seventeen (S.Coups, Jeonghan, Joshua, Jun, Hoshi, Wonwoo, Woozi, The8, Mingyu, DK, Seungkwan, Vernon, Dino) released their 11th mini album.
SEVENTEEN releases its 11th mini album 'SEVENTEENTH HEAVEN' today (23rd) at 6 PM (Korean time). 'SEVENTEENTH HEAVEN' includes the title song 'God of Music', group songs 'SOS (Prod. Marshmello)', 'Diamond Days', 'Headliner', 'God of Music (Inst.)', and unit song 'Back 2 Back'. A total of 8 songs are included, including (performance team), 'Monster' (hip-hop team), and 'Yawn' (vocal team).
'SEVENTEENTH HEAVEN' recorded 5.2 million pre-orders, the largest number in K-pop album history. Attention is being paid to the new record Seventeen will write with 'SEVENTEENTH HEAVEN', as they are writing a new history even before the album is officially released.
#Seventeen's own festival… Invitation to 'SEVENTEENTH HEAVEN'!
Prior to the release of 'SEVENTEENTH HEAVEN' on the 23rd, Seventeen introduced the album and announced their commitment to activities through their agency, Pledis Entertainment.
SEVENTEEN said, "'SEVENTEENTH HEAVEN' is a new album that SEVENTEEN is releasing for the first time in about 6 months. "Thanks to the great love that many people gave to our previous work, our 10th mini album 'FML,' Seventeen was able to grow further," he said, adding, "We will use 'festival', the core keyword of this album, in the way we are most confident." expressed through music. "I hope you all enjoy 'Seventeen's own festival' while listening to each of the eight tracks included in the album," he added.
'SEVENTEENTH HEAVEN' is a change of the English expression 'Seventh Heaven', which means 'a state of extreme happiness', to SEVENTEEN's own meaning. The moment of happiness that everyone feels together at the end of a long journey full of challenges and pioneering is 'Seventeen's Heaven'. At the same time, it is also the name of a festival that celebrates and enjoys the results achieved by Seventeen and Carat, or 'TEAM SVT'. do.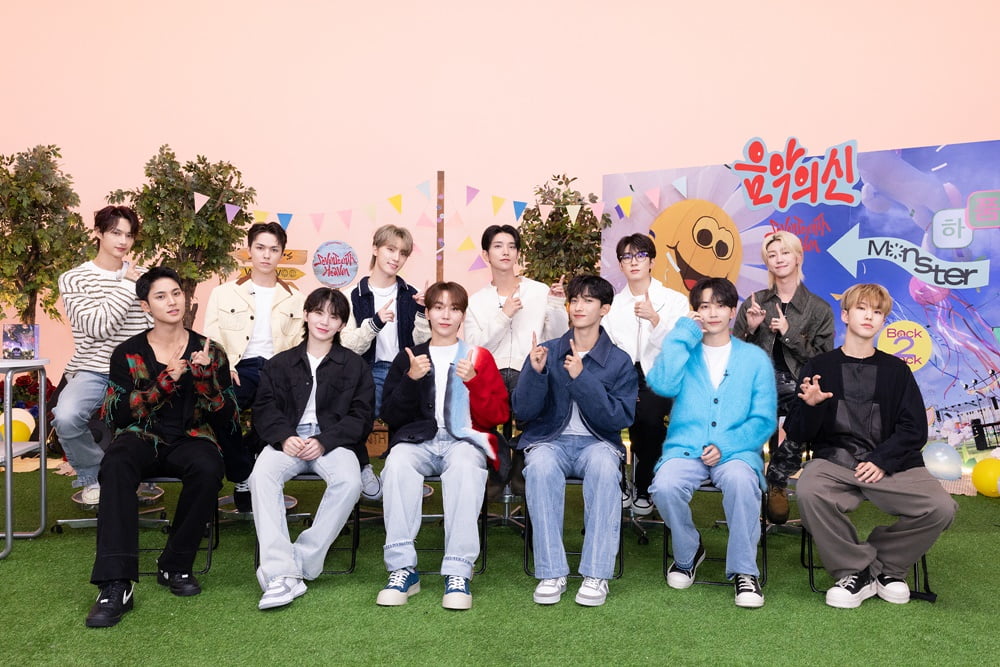 #Great national unity through the 'God of Music'… A 'festival' enjoyed by all
Regarding the title song 'God of Music', Seventeen said, "The word 'festival' immediately comes to mind, and it is a song that lets you feel the energy of 'happiness.' In particular, there is a part in the chorus that says 'kung chi pak chi kung kung chi pak chi yeah', and the magic of all sounds becoming harmonious in an exciting rhythm is achieved, so please enjoy it together."
Finally, Seventeen said, "We, Seventeen, have always said, 'We will become the best.' "I have been running towards a higher and wider place with the single thought of 'I will be the best,' and I think that 'SEVENTEENTH HEAVEN,' the happiest moment, has unfolded at the end of my ceaseless running," he said. "This happy moment is 'TEAM SVT.' ' I hope everyone can enjoy it together, and Seventeen will do our best to sing and dance until the day when we achieve great national unity through the 'God of Music',' he added with his sincere thoughts along with his strong aspirations.
Kim Se-ah, Ten Asia reporter haesmik@tenasia.co.kr