MUSIC
'Comeback D-7' Le Seraphim releases 3 track samplers for digital single 'Perfect Night'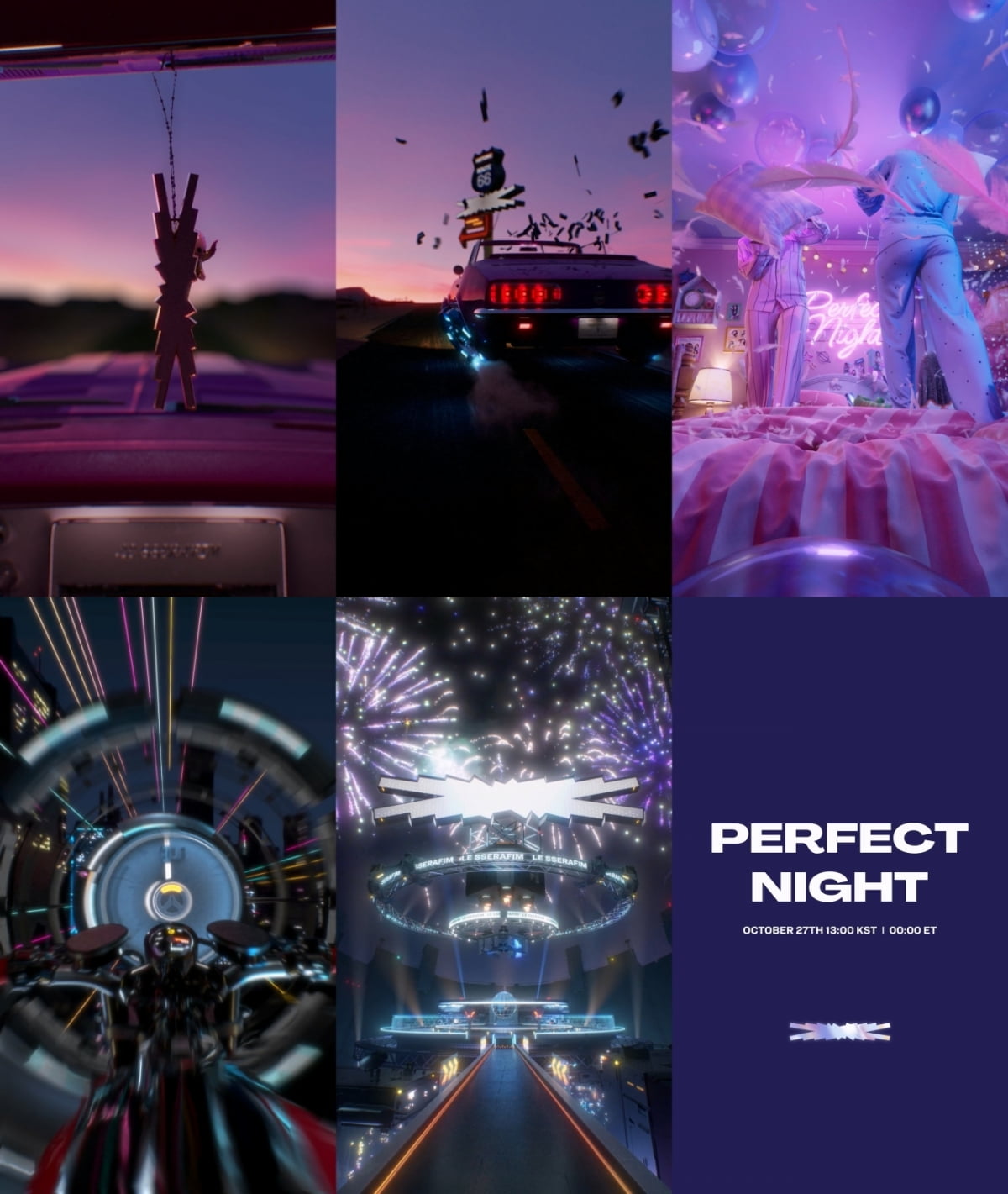 'K-pop top player' LE SSERAFIM has released a track sampler containing the theme of a new song.
Le Seraphim (Kim Chae-won, Sakura, Heo Yun-jin, Kazuha, Hong Eun-chae) released a three-track sampler expressing the theme of their first English digital single 'Perfect Night' on the Hive Labels YouTube channel and Source Music's official SNS at midnight on the 20th (Korean time). posted. The video caught the ear with a 2-step garage genre melody featuring a highly addictive guitar riff.
In the first video, the pink sports car that appeared in the 'Perfect Night' slogan motion and concept photo appears again, stimulating curiosity. The place where the car is headed is Le Seraphim's concert hall, and the scene of driving on the road as if nothing can stop our happy moments gives us a thrilling feeling of pleasure.
The second video creates a cheerful atmosphere by expressing the moments of 'Girls Night Out' where you and I spend time together, such as a slumber party and pillow fight. In the last track sampler, the phrase 'GAME START' appears and the motorcycle rises into the air and speeds along as if flying at night, increasing immersion.
The new song 'Perfect Night', which will be released at 1 PM on the 27th, sings that even a less-than-perfect day can be enjoyable if you are with like-minded colleagues, and that nothing else matters except that we are together.
Meanwhile, the music video for 'Perfect Night' was produced in collaboration with Blizzard Entertainment's team-based free action game 'Overwatch 2'. As part of this collaboration, Le Seraphim plans to perform at the global game festival 'BlizzCon® 2023' to be held at the Anaheim Convention Center in California, USA on the 5th of next month.
Reporter Junho Yoon, Ten Asia delo410@tenasia.co.kr