MUSIC
'Comeback' Xdinary Heroes releases behind-the-scenes cuts of new song 'Break the Brake' music video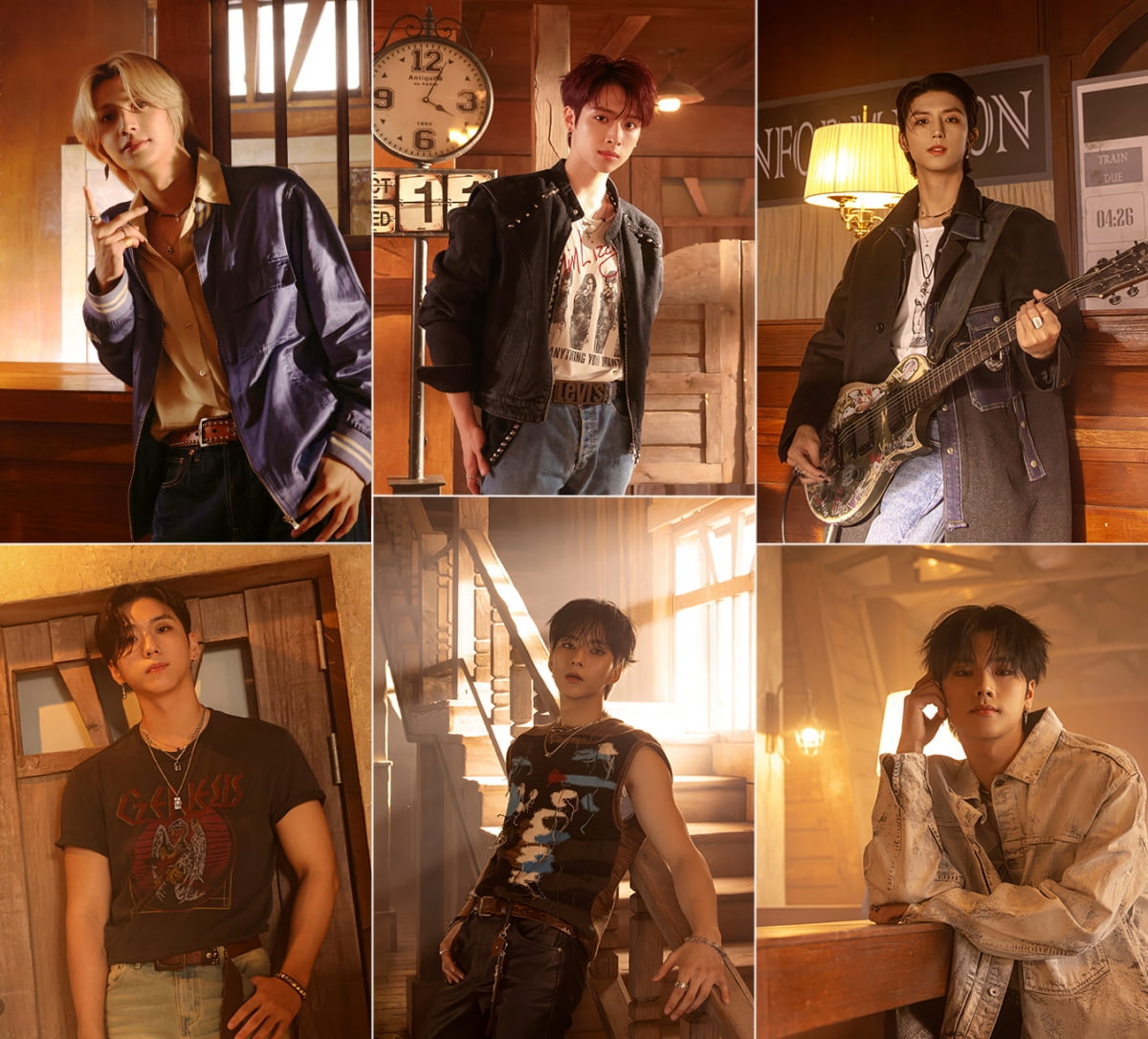 JYP Entertainment (hereinafter referred to as JYP) boy band Xdinary Heroes (XH) released a behind-the-scenes cut of the music video for the new song 'Break the Brake'.
Xdinary Heroes made a comeback on October 11th with the release of their 4th mini album 'Livelock' and the title song 'Break the Brake'. The new song 'Break the Brake' conveys a strong message of going beyond limits and yearning for more with the meaning of 'I will even break the brake system.' The dynamic song development, full band sound, and energetic lyrics stand out, garnering favorable reviews from domestic and foreign music fans such as "The beat and atmosphere are overwhelming," and "The charm of rock band music stands out."
The 'Break the Brake' music video depicts the dramatic scene of Exdinary Heroes trying to occupy the engine room and destroy the brakes before a huge sandstorm engulfs the train. The powerful band performance, thrilling action scenes, and exciting story effectively express the mood of the song.
On the 12th, thanks to the interest of fans, JYP presented behind-the-scenes photos of the new song music video. The six members captured at the filming site wore unique styling, including bold accessories, prison uniform costumes, and colorful hair colors, and exuded their rock band charm. Leaders Geonil and Gaon showed off their majestic pose in the space where they were performing together, while O de and Juyeon leaned against the stair railing and ticket window, respectively, showing off their photogenic side that blended in with the venue. Jeongsoo rested his chin and made eye contact, and Jun Han showed off his guitarist style by posing with his guitar.
The new album 'Livelock' was named after an IT term meaning 'infinite repetition'. All of the members' names were listed on the album credits, capturing EXDEZ's original musical individuality and creating an album that you would want to play 'infinitely' as the album name suggests. In addition, Xdinary Heroes recently announced the holding of their first world tour since their debut, 'Xdinary Heroes <Break the Brake> World Tour' (<Break the Brake>). The first world tour will kick off in Seoul for three days from November 3rd to 5th, followed by stops in Paris, France on the 11th (local time), London, England on the 13th, Frankfurt, Germany on the 15th, Madrid, Spain on the 17th, Milan, Italy on the 20th, They will hold a solo performance in Warsaw, Poland, etc. on the 22nd. In the future, we plan to add overseas performance areas to meet more local audiences and provide exciting music energy.
Exdinary Heroes is expected to shine as a 'next-generation K-pop super band' through their new song 'Break the Brake' and continue to be active at home and abroad.
Reporter Junho Yoon, Ten Asia delo410@tenasia.co.kr