MUSIC
Support and consolation poured in from all over the world... Dream Academy fans gathered on 'Weverse'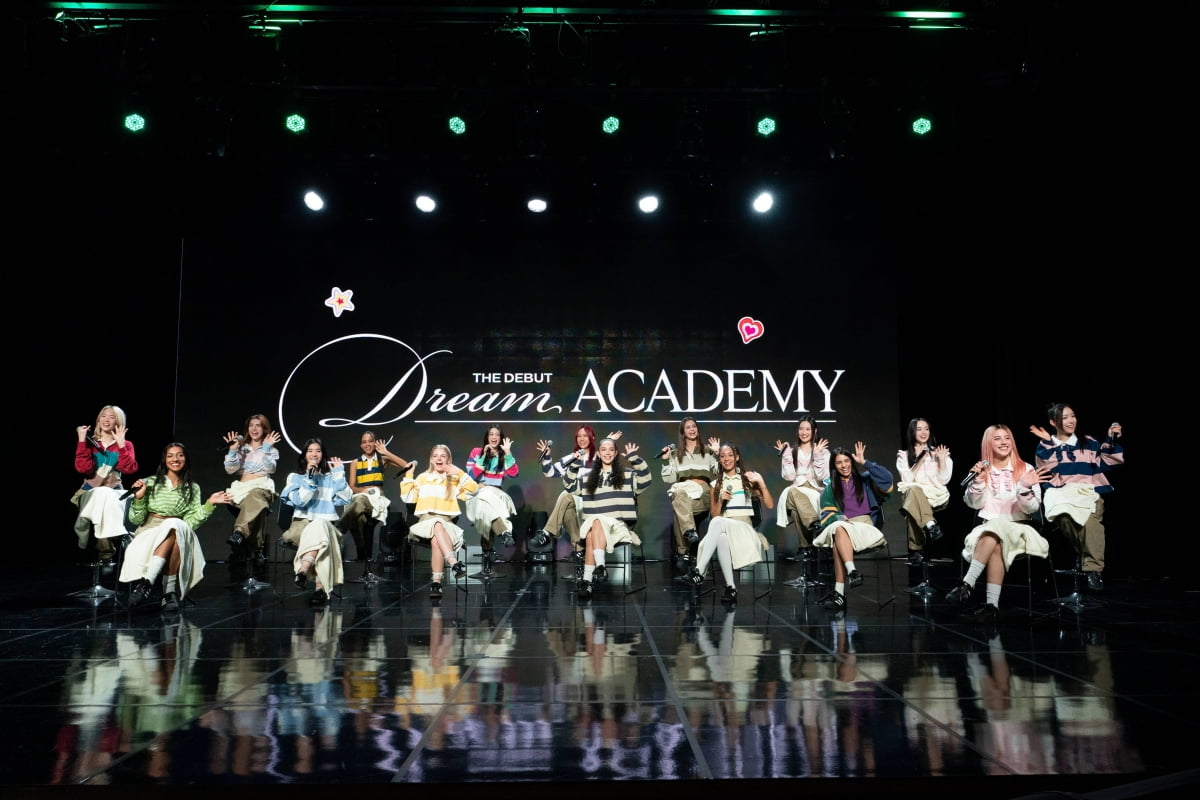 "I will support your dreams no matter where you are!", "I wish we could gather only those who were eliminated and debut as one group."
When the results of the second mission were announced on the 9th and an epilogue video containing the thoughts of the four eliminated candidates (Brooklyn, Ilya, Carly, and May) was released, messages from fans around the world expressing their disappointment over the results, as well as comforting and encouraging them, were posted on Weverse. It poured. In addition, there were cheering messages congratulating those who passed and wishing for their final debut. As the global girl group project 'The Debut: Dream Academy' reaches its turning point, Weverse is effectively serving as a space for support and communication between fans and participants from around the world.
Hive announced on the 12th that the number of subscribers to Weverse's Dream Academy community is close to 350,000. The number of subscribers, which initially remained in the 200,000 range until the first mission, increased to 350,000 with the second mission. As audition fever grows, the number of subscribers continues to increase. This figure is higher than the number of subscribers and followers of the five major social channels where Dream Academy runs (YouTube, Instagram, X, TikTok, and Facebook). It is an unprecedented SNS-based audition that breaks away from a specific broadcasting company's program, and since it targets pre-debut participants, it dispels some concerns that it will be difficult to activate the fan community compared to artists who have already debuted.
Weverse is considered the number one contributor to the success of Dream Academy. Not only is it the main voting platform that determines whether Dream Academy's mission will pass, but it also collects all content, including mission performance videos, individual fancams, and behind-the-scenes videos, in one place for convenient viewing.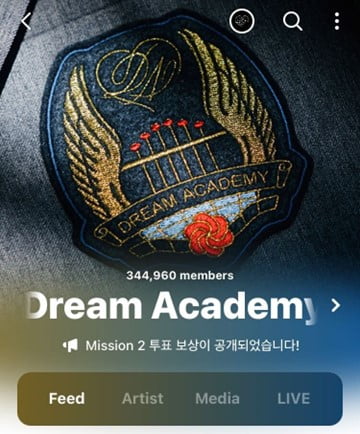 Sending fan letters to participants and communicating with fans are all possible in one place, so as the program progresses, viewers who become more immersed are increasingly flocking to Weverse. As the mission continues, messages from fans on the bulletin board are coming out in various forms, such as support, encouragement, comfort, and unity.
When the contestant they had chosen was eliminated, fans shared videos and photos of their performance during the first and second missions on the Weverse community, and left posts and comments expressing hope that they will continue to challenge themselves without losing their dreams. Fans said, "Even though they were eliminated, these girls have amazing talent. "I hope that I can debut anywhere other than Dream Academy," he said, "I look forward to growing further based on my experience at Dream Academy," and prayed for another challenge.
As for the 14 next mission entrants, I hoped that they would do even better. In addition to the activities at Dream Academy, representative examples include re-editing vocal and performance practice videos and small daily lives posted on participants' personal SNS and posting them on Weverse. Some fans are creating their own application to create the final debut group they want, sharing their choices on Weverse and comparing them to others, leading to heated discussions.
It is also common to see movements that encourage gathering and voting for participants from one's own country or from the same culture, such as the Olympics or Asian Games. In fact, compared to Weverse's existing artist community, the activities of members from several countries, including the participants' home countries of the United States, the Philippines, Brazil, Argentina, and Japan, stand out. They are showing their proactiveness by posting emoticons of their country's flag or putting hashtags in front of the country's name to encourage voting. Of course, as the mission progresses, the number of fans who support and vote based on the charm and skills of the participants rather than specific delays is increasing.
Meanwhile, Dream Academy will soon begin its third mission. Additionally, the 'Live Finale', which will determine the final debut group, will be released on the HYBE LABELS YouTube channel on November 18th and can be viewed on Weverse at the same time.
Reporter Junho Yoon, Ten Asia delo410@tenasia.co.kr