MUSIC
Group Seventeen records record number of pre-orders for new album with 4.67 million copies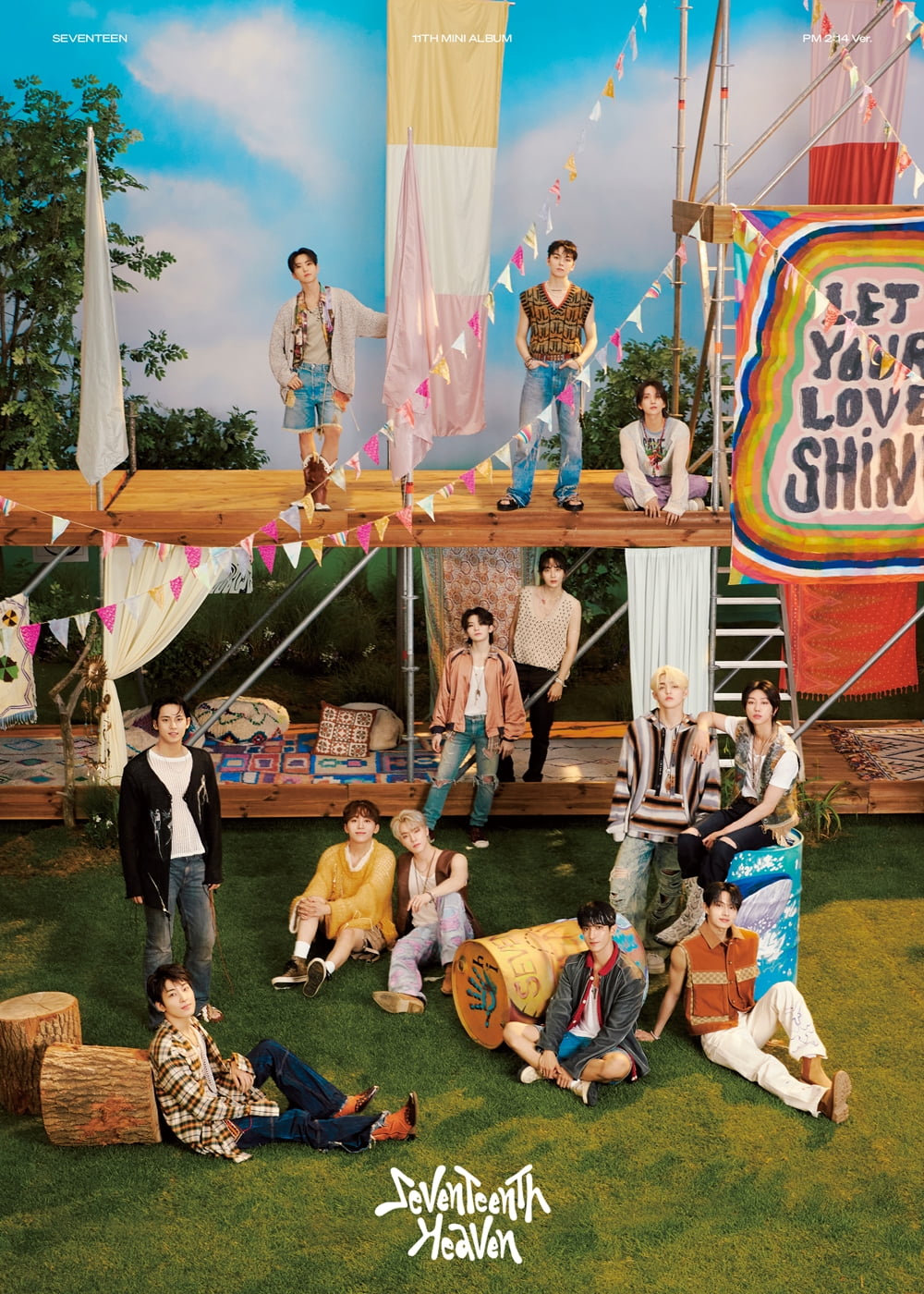 Group Seventeen (S.Coups, Jeonghan, Joshua, Jun, Hoshi, Wonwoo, Woozi, The8, Mingyu, DK, Seungkwan, Vernon, Dino) set a new record for pre-orders with their 11th mini album 'SEVENTEENTH HEAVEN'.
According to album distributor YG PLUS on the 12th, the number of domestic and overseas pre-orders for SEVENTEEN's 11th mini album 'SEVENTEENTH HEAVEN', which will be released at 6 PM on the 23rd, was 4,673,069 copies. As a result, 'SEVENTEENTH HEAVEN' broke the record for the highest number of pre-orders among Seventeen's albums.
Previously, their previous 10th mini album 'FML' set a new milestone by exceeding 4.64 million copies in pre-orders both domestically and internationally. The follow-up work, their 11th mini album, broke this record at once, and Seventeen is already predicting another 'career high'. .
'SEVENTEENTH HEAVEN' is the album name that changed the English expression 'Seventh Heaven', which means 'a state of extreme happiness', into SEVENTEEN's own meaning. Seventeen said that they plan to hold a huge festival to celebrate their efforts and results so far with their fans and envision a new future.
Meanwhile, after releasing the last official photo version of 'PM 10:23' on the 13th, Seventeen plans to raise the comeback fever by sequentially showing various contents such as track list, highlight medley, 'Going Seventeen' special, and official music video teaser. .
Kim Se-ah, Ten Asia reporter haesmik@tenasia.co.kr