MUSIC
BOYNEXTDOOR, surprise release of 'ABCDLOVE' MV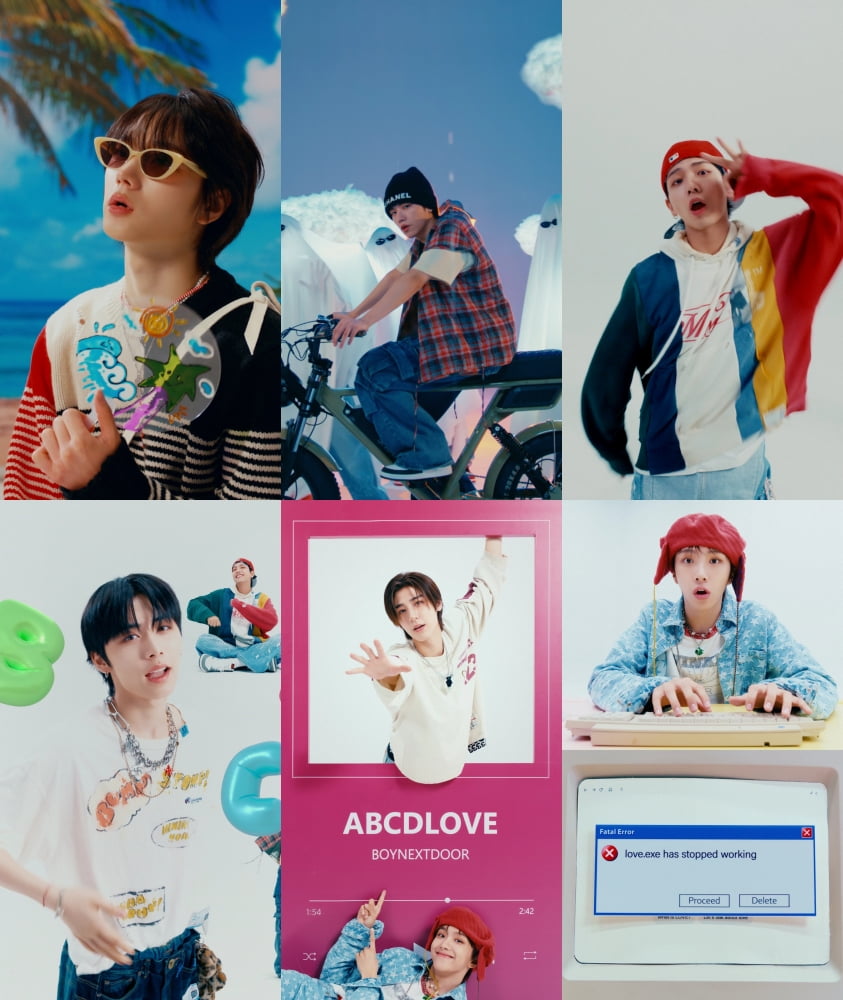 BOYNEXTDOOR surprisingly released the music video for the b-side song 'ABCDLOVE'.
Boy Next Door uploaded the music video for the song 'ABCDLOVE' from their 1st mini album 'WHY..' on Hive Labels' official YouTube channel at 11 PM on the 11th. After wrapping up their 'WHY..' activities on the 27th of last month, they released the music video for the song as a surprise gift for fans.
'ABCDLOVE' is a song about the feelings of boys who have experienced their first breakup, feeling awkward about the empty space, but hoping that things will get better little by little. The music video shows six boys trying to regain lost feelings of love.
The music video, which was produced in a vertical format targeting a generation accustomed to short-form content, is full of novel ideas. The members' figures are inserted in miniature all over the white background, adding to the cute charm, while the members create witty scenes by moving props or expressing the alphabet with their whole bodies in line with the title 'ABCDLOVE'.
In particular, BoyNextDoor radiates hip energy with performance suitable for vertical screens. A large hand appears on one side of the screen and bounces the singing member to change parts, and the members disappear and appear off the screen in time with the choreography, highlighting the creative use of the vertical screen.
'ABCDLOVE' is an attractive song with witty singing rap and emotional vocals built on a chill melody. Myeong Jae-hyeon, Taesan, and Unhak participated in composing and writing lyrics, and expressed emotions that young people their age could sympathize with by comparing them to the alphabet.
Meanwhile, Boy Next Door released 'WHY..' on the 4th of last month and was active for about 4 weeks. They showed a remarkable rise by winning two music broadcast awards with the title song 'What Do You Think' and entering the 'Billboard 200', the main album chart of the US Billboard.
Kim Se-ah, Ten Asia reporter haesmik@tenasia.co.kr