MUSIC
JYP Japanese girl group NiziU, official Korean debut profile released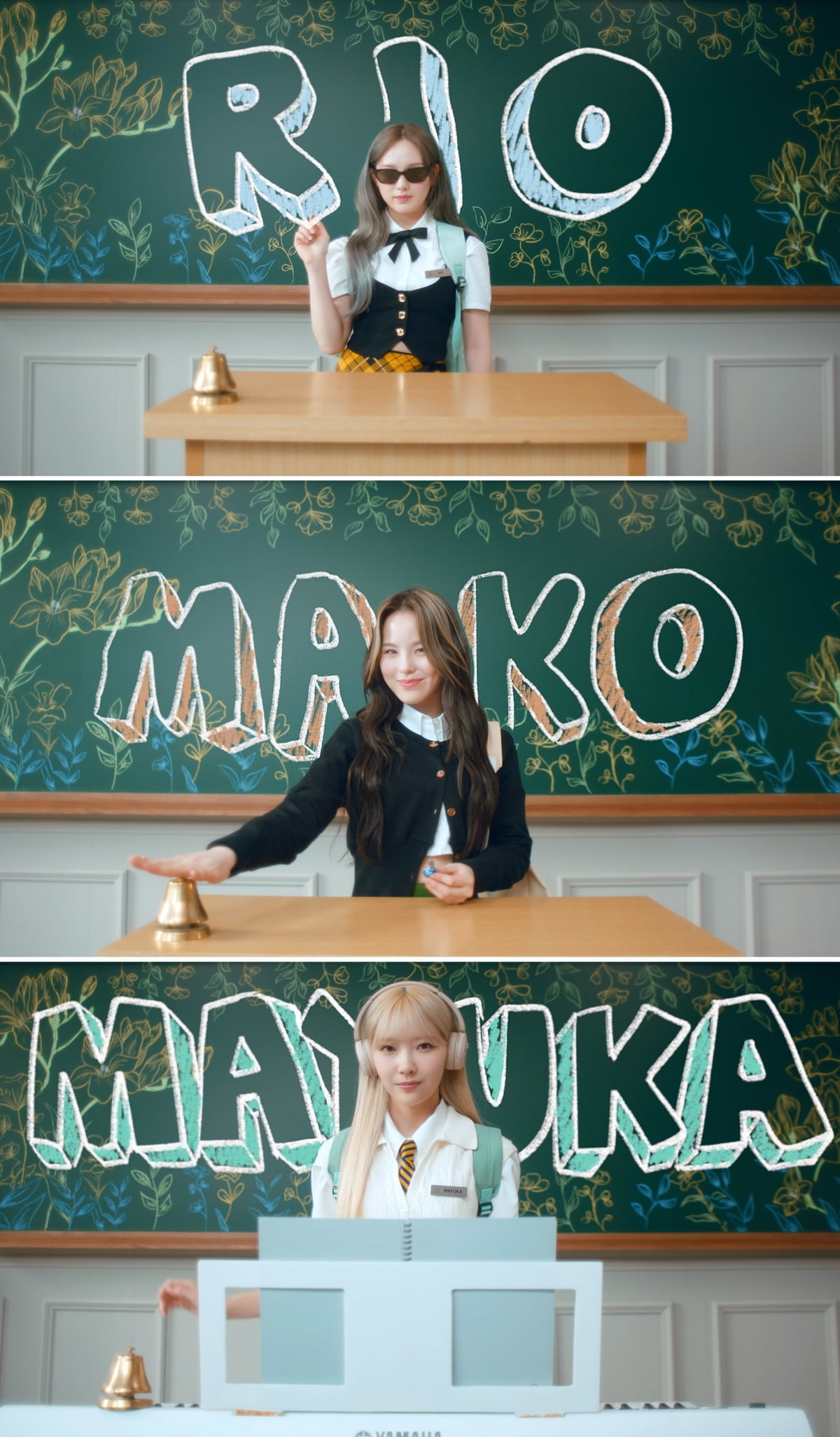 JYP Entertainment's girl group NiziU has completed the release of personal profile films for all 9 members, including Rio, Mako, and Mayuka, heating up the excitement for their Korean debut.
NiziU will release its first single album 'Press Play' on October 30th and make its official debut in the domestic music industry. Since the 10th, the content profile film 'NICE TO MeetU, WE NiziU!', which introduces oneself in Korean to domestic and foreign fans through official SNS channels, has been sequentially released. Following Maya, Ayaka, Rima, Nina, Miihi, and Riku, Rio, Mako, and Mayuka opened their profile films at midnight on the 12th.
Rio, who appeared wearing sunglasses, showed off his attractive visuals. He caught people's attention with his stylish daily photos wearing various fashion items, and expressed his love for dancing, saying that his favorite dance was the one he learned from a young age. Here, Rio's lively appearance shouting, "Please look forward to the future!" made the viewers smile.
Mako felt happy when he saw NiziU members laughing and having fun, and he wrote a to-do list and diary every day, showing his faithful side as a leader. He also expressed his sweet wish, saying, "It is my little dream to one day taste chocolate from all over the world."
Mayuka, who has a cool smile, not only has piano playing skills that she has learned over a long period of time, but also loves cats and is versatile enough to directly participate in the design work of NiziU's official character, NIZOO. Recently, she revealed her versatility by saying, "I am trying out various hair colors and makeup to find the style that suits me best."
NiziU, which is about to make its official debut in Korea, presented a profile film containing all members' childhood photos, hobbies, special skills, nicknames, interesting TMI, etc., increasing intimacy with domestic and foreign fans.
Niju will release its first domestic single album 'Press Play' at 6 PM on the 30th (Monday) and will communicate through music full of Niju's unique positive energy.
Meanwhile, NiziU successfully completed its second solo tour 'NiziU Live with U 2023 "COCO! nut Fes."'.
Kim Se-ah, Ten Asia reporter haesmik@tenasia.co.kr