MUSIC
QWER Chodan, debut profile image revealed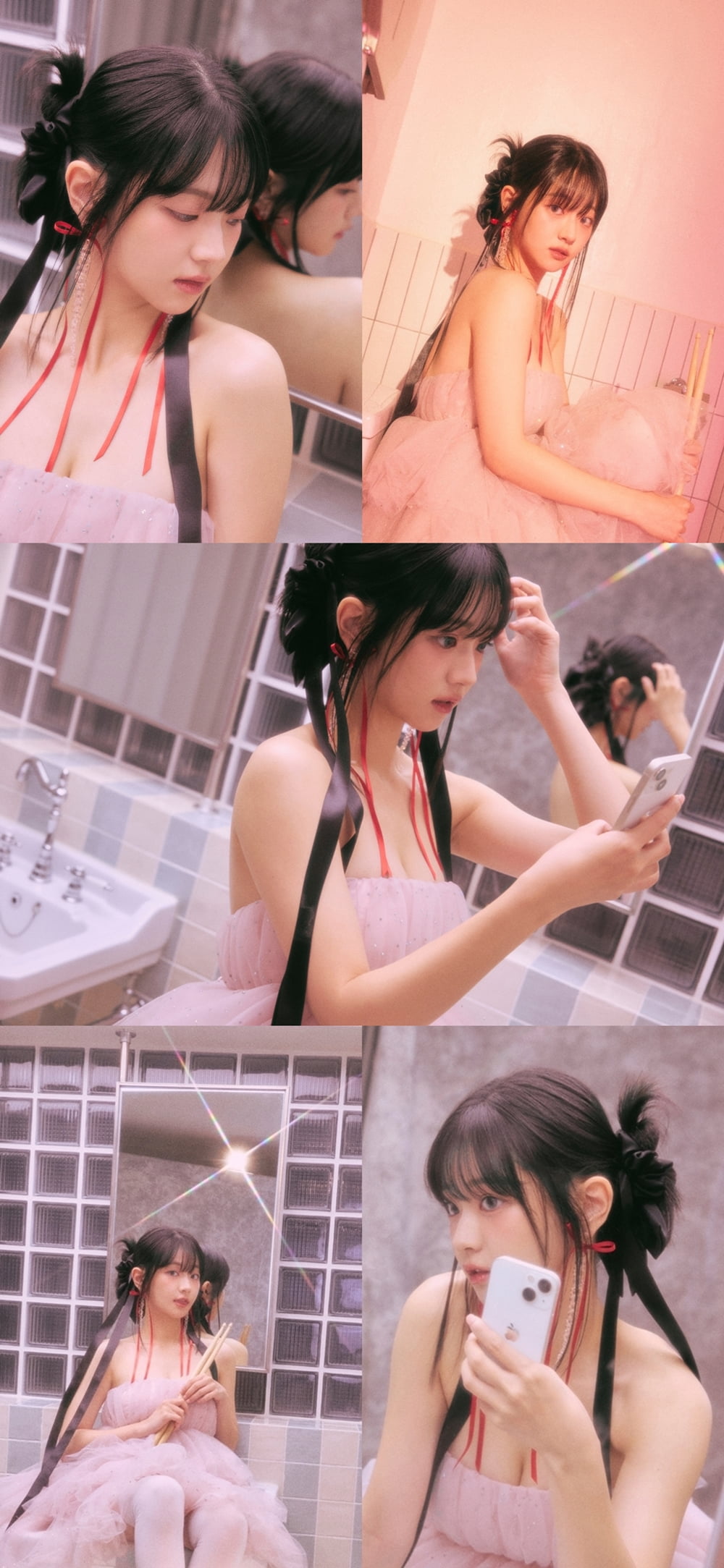 Cho Dan, the leader and drummer of the 'Kim Gye-ran girl band' QWER (QWER), showed off his dazzling visuals.
QWER (Chodan, Magenta, Nyanyongnyeonnyeonnyang, Lee Si-yeon) posted Chodan's teaser image and concept film for their 1st single 'Harmony from Discord' on their official SNS on the 9th.
First, in the released photo, Chodan is posing against a pink-toned space in the background. The lovely mood is enhanced by the chiffon dress and ribbon decoration, and the 'cut' visual attracts attention. The concept film then contained the chronicle of Chodan, a drum major and Korea's representative creator. Chodan's narration, "I'll run towards a bigger dream and a better tomorrow," conveyed his strong determination.
QWER will debut in the music industry by releasing their first single 'Harmony from Discord' on the 18th. It depicts the journey of members with different stories creating harmony, including popular creators Chodan (Q) and Magenta (W), TikToker Nyangnyongnyeonnyang (E) with 4.1 million followers, and Lee Si-yeon (R), a former Japanese idol from NMB48. . Cho Dan and Lee Si-yeon participated in composing the title song 'Discord' and the b-side song 'Star Harmony', heralding music with QWER's unique sensibility.
Meanwhile, QWER is a group formed through the global girl band project 'My Favorite Children', which is planned and produced by Tamago Production of new media content studio 3Y Corporation.
Kim Se-ah, Ten Asia reporter haesmik@tenasia.co.kr