MUSIC
BTS Jimin's first solo album title song 'Like Crazy' MV exceeds 100 million views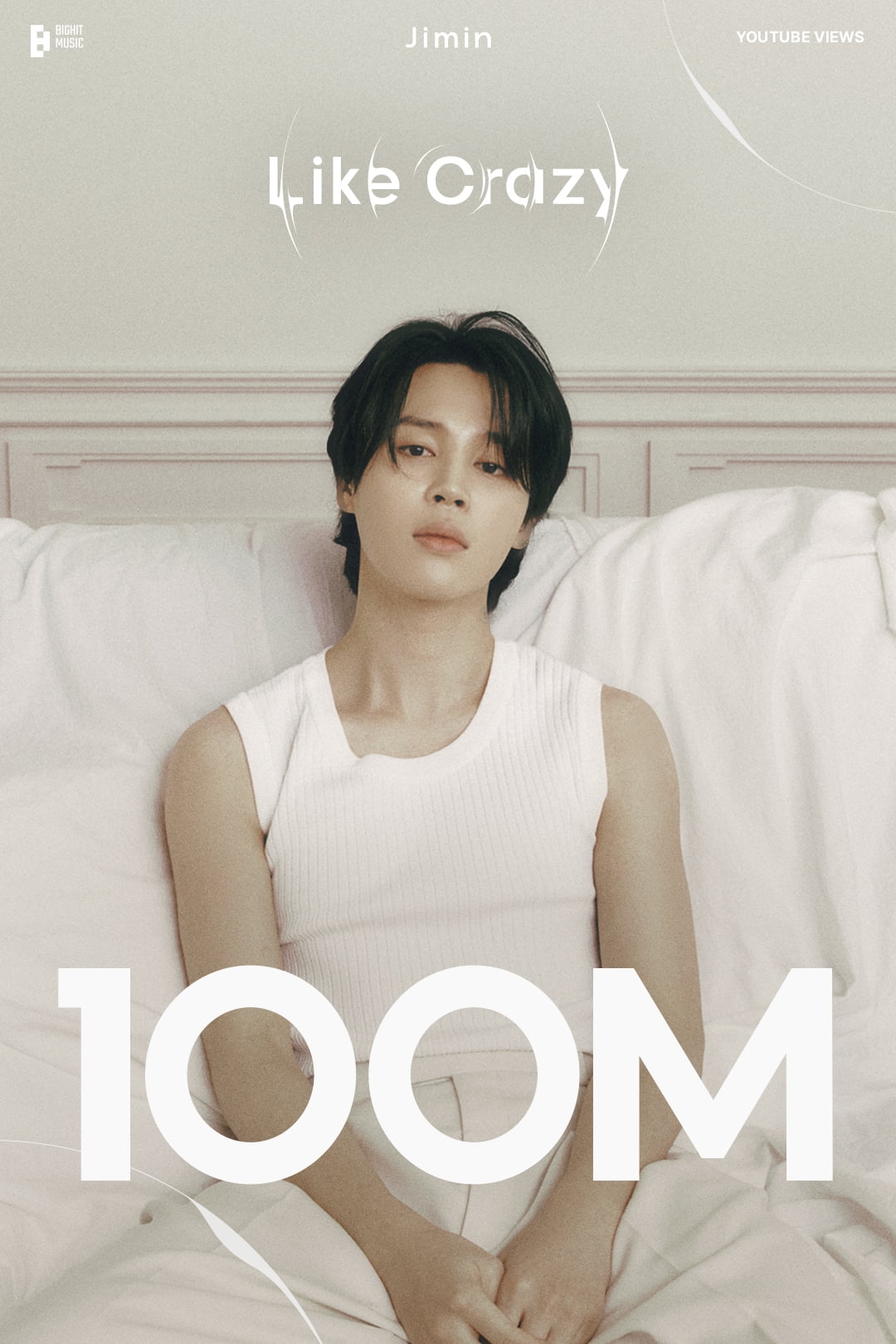 BTS Jimin added a music video for his solo song with hundreds of millions of views.
The number of YouTube views of the music video for Jimin's first solo album 'FACE' title song 'Like Crazy' exceeded 100 million at around 12:29 pm on the 5th. With this, Jimin has added a music video with 100 million views following the album's pre-released song 'Set Me Free Pt.2'.
At the time of its release, 'Like Crazy' ranked first on the iTunes 'Top Song' chart in 111 countries/regions around the world, first on Japan's Oricon 'Daily Digital Single Ranking', and eighth on the UK's Official Singles Chart. This song entered the US Billboard main song chart 'Hot 100' (as of April 8) at number 1, and Jimin set a milestone by becoming the first Korean solo artist to reach number 1 on the 'Hot 100'.
'LIke Crazy' is a song of the Synth Pop genre that contrasts Jimin's mournful tone with strong synth and drum sounds. Jimin participated in the song work by being inspired by his favorite movie 'Like Crazy', and like the movie, he sang about the loss and pain after a breakup, and the emotions of the moment when you turn away from reality and escape to forget the pain.
The music video, which has a dreamlike atmosphere, depicts a moment of trying to escape reality through dizzying lighting, irregular cut composition, and Jimin's disheveled appearance. In particular, the directing, which expresses the moments of 'realization' when facing 'me' in the mirror in a fantasy-like manner, as if crossing between reality and a dream, attracts attention.
Reporter Junho Yoon, Ten Asia delo410@tenasia.co.kr