MUSIC
Kim Se-jeong, Hong Kong and Manila solo concert ends in tears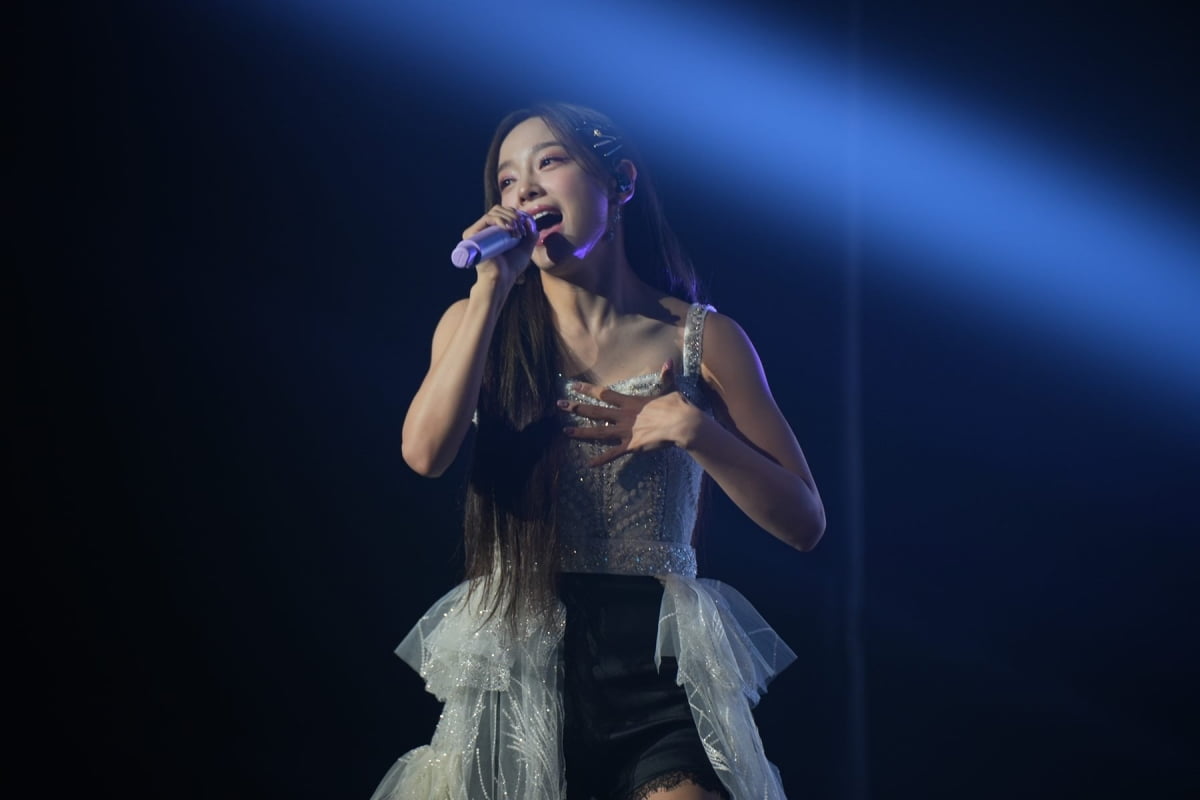 Singer and actress Kim Se-jeong powerfully kicked off her global tour by successfully completing the '2023 KIM SEJEONG 1st CONCERT TOUR 'The Gate'' performances held in Hong Kong and Manila, respectively.
Starting with the successful completion of her first solo concert held at Blue Square Mastercard Hall in Seoul on the 23rd and 24th of last month, Kim Se-jeong held performances at ROTUNDA 3 and KITEC in Hong Kong on September 29th and at NEW FRONTIER THEATER in Manila on October 1st. It also concluded successfully, continuing its global popularity.
Kim Se-jeong, who sold out tickets in Seoul and major cities and showed off her powerful brand power as a solo artist, received cheers from global 'Sesang (official fandom name)' fans she met in Hong Kong and Manila, confirming her strong popularity there.
Kim Se-jeong, who participated in the entire process from planning to composition for her first solo concert, selected each song while thinking of her fans, and her richer set list shone on stage. Kim Se-jeong, who opened the concert with her first digital single 'Whale', showed off her solid singing skills and brilliant performances in songs such as 'Teddy bear', 'Warning', 'Do dum chit', 'SKYLINE', and 'Let's go home'. drew applause.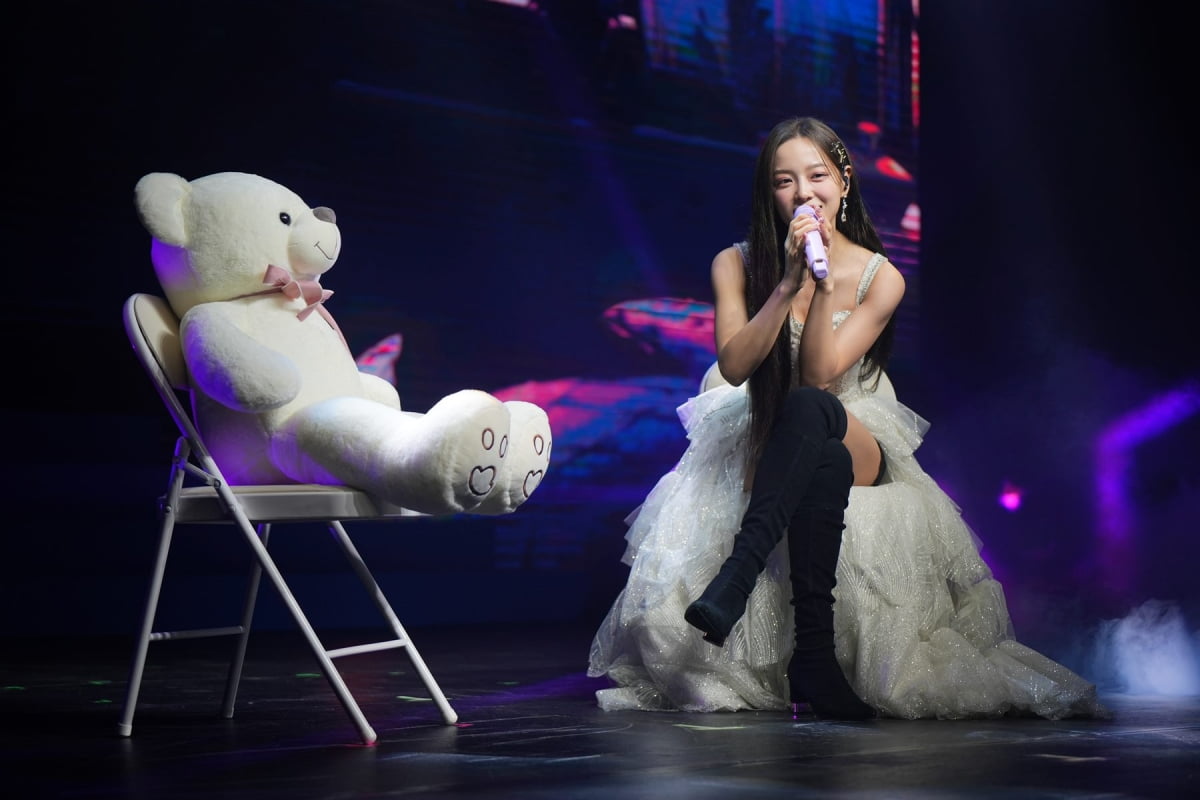 From the third Jelly Box Project song 'Flower Road' to the recently released first full-length album 'Moon', it was designed to show the musical growth of solo artist Kim Se-jeong at a glance, capturing the attention of local fans, and Kim Se-jeong also captured the attention of local fans. I was moved to tears by the enthusiastic cheers and fan event video.
Above all, it became an unforgettable memory for global fans in that they were able to vividly experience the new songs from their first full-length album 'Moon' released this time through high-quality live and splendid performances.
Kim Se-jeong has double title songs 'Sailing' and 'Top or Cliff', b-side songs 'Indigo Promise', 'Jenga', 'If We Do', 'When You Hear the Rain', 'Drawing Each Other Even Without Knowing', and 'Send a Letter'. They thrilled local fans by constantly playing popular songs from the new album, such as:
As an all-rounder who is actively working as a singer and actor, he sang the drama OST in which he personally participated, giving him a unique emotion that can only be experienced at a solo concert.
From 'Reunion' from 'Wonderful Rumors', an OST sung by Kim Se-jeong herself, to 'One in a Million' from 'Legend of the Blue Sea', 'All My Days' from 'Crash Landing on You', and 'Meet the Man'. 'I guess it's love' continued as a medley, drawing cheers and exclamations from global fans. In particular, given that all of the drama OSTs presented by Kim Se-jeong were K-popular dramas that captivated overseas viewers, it was a thrill to see the emotions of famous scenes in the drama again through singing on stage.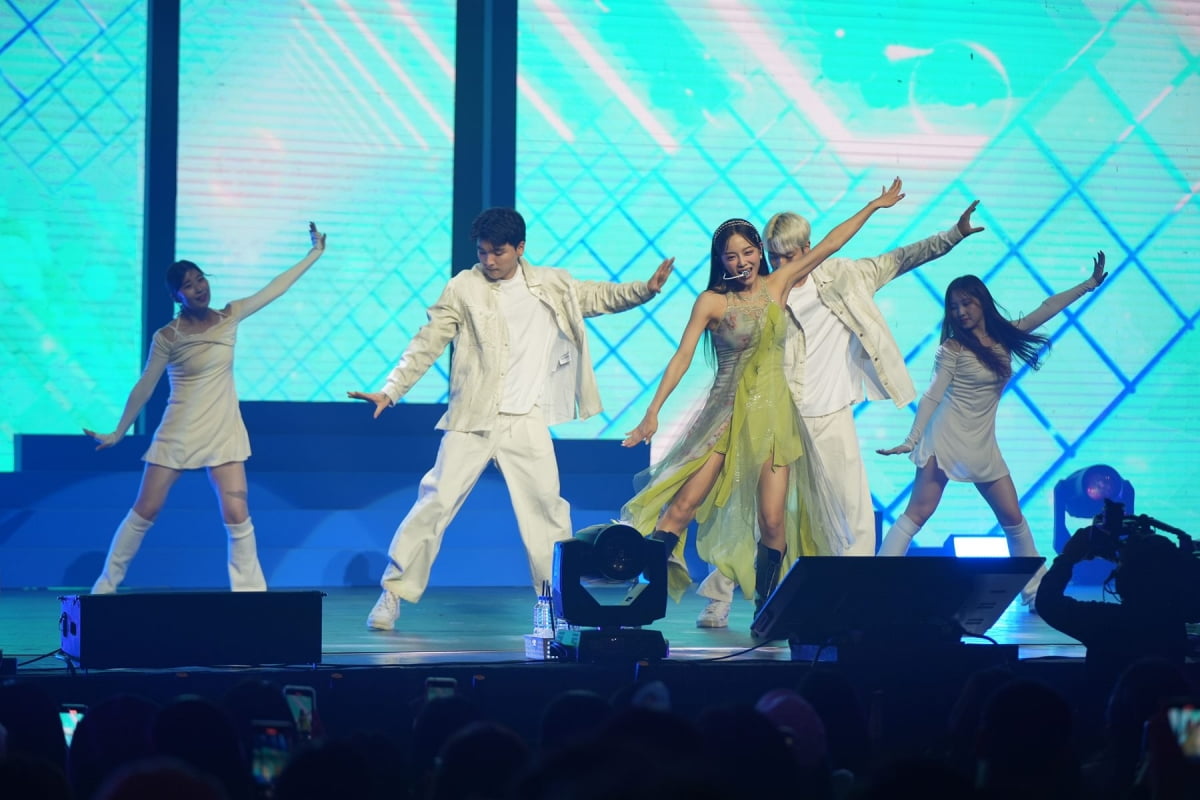 In Hong Kong and Manila, Kim Se-jeong showed a variety of songs, from popular songs to hidden masterpieces, heating up the performance with each episode. Kim Se-jeong, who met fans from all over the world, said, "This is my first time coming to Hong Kong and the Philippines to perform a concert alone, so I'm nervous but also thrilled." She gave warm greetings and cozy comments in the local language, enthusing local fans and promising a next meeting.
As a result, Kim Se-jeong, who is decorating her first solo concert in a unique way with the cheers and love of fans in Hong Kong and Manila, starting in Seoul, is continuing her popularity at world-wide concerts by creating special memories for both the artist and the audience.
Meanwhile, Kim Se-jeong, who successfully completed the Seoul, Hong Kong, and Manila tours, will begin the global tour '2023 KIM SEJEONG 1st CONCERT TOUR 'The Gate'' starting in the middle of this month, which includes Taipei, Tokyo, Singapore, Kuala Lumpur, Bangkok, Melbourne, and Sydney.
Reporter Junho Yoon, Ten Asia delo410@tenasia.co.kr