MUSIC
BOYNEXTDOOR released the Chuseok version of 'But Sometimes' to celebrate Chuseok.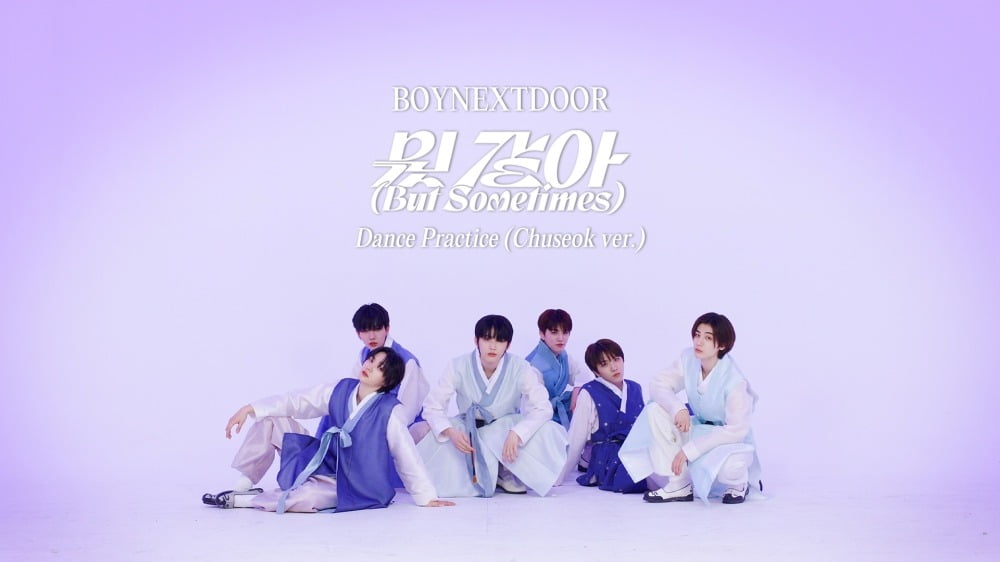 BOYNEXTDOOR released special content to celebrate Chuseok.
BOYNEXTDOOR (Seongho, Liu, Myeong Jaehyeon, Taesan, Lee Han, Unhak) posted a video of them performing the title song 'What Does It Look Like' from their first mini album while wearing hanbok on their official YouTube channel at 5 PM on the 30th of last month.
In the video, which started with a scene where Liu used his own name to shout, "Let the wind chime sound, ulsu!", the members gave unique fun by doing jegi kicks with their backs like a scholar, spreading out fans, and doing choreography. In between, ad-libs were in full bloom without a break, such as "You should back off" and "Myeong Jae-hyun, please," causing laughter.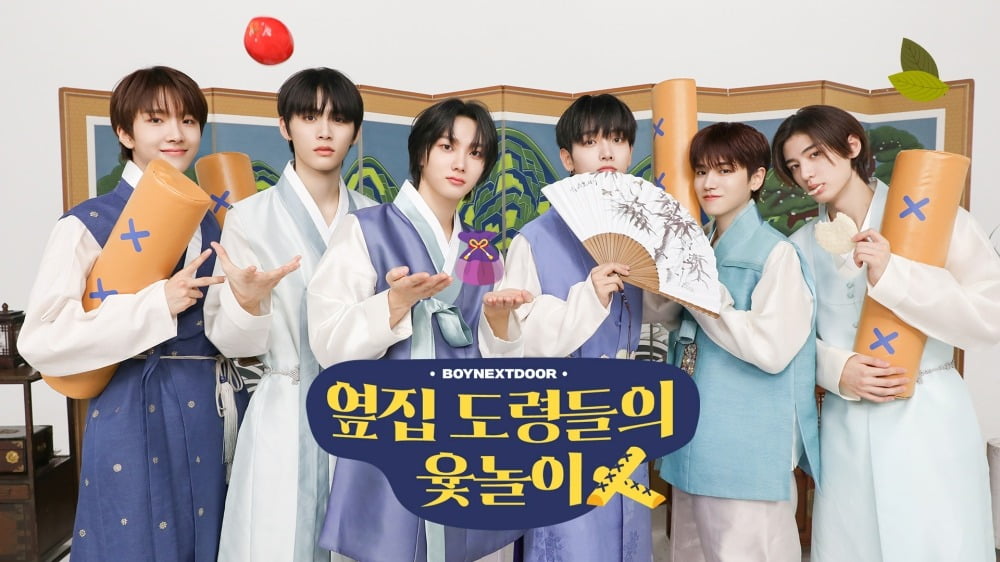 Prior to this, BOYNEXTDOOR uploaded a video titled 'Yutnori competition between the neighbors next door to celebrate Chuseok' on the same channel at 5 PM on the 29th of last month, the day of Chuseok. In this video, the members were divided into two teams, played Yut, and spread cheerful energy by performing various missions such as three-line poetry and body gags.
To celebrate their first holiday since their debut, they released a variety of content, including special choreography videos, entertainment content, Chuseok greetings, and high-definition Hanbok photos.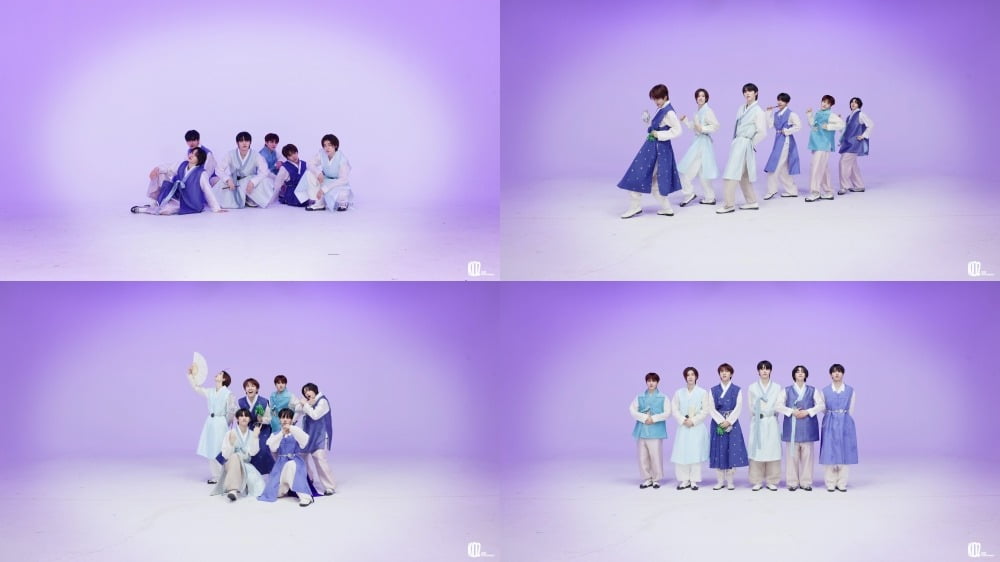 BOYNEXTDOOR appeared on MBC M's 'Show!' on the 27th of last month. With the 'Champion' stage, they finished their 1st mini album 'WHY..' promotions. 'WHY..' is an album that stimulates empathy among youth by honestly singing about the various emotions at the moment of love and separation. The title song 'What Do You Think' is a song that expresses the members' honest feelings through intuitive lyrics and performance, centered around a strong guitar sound.
With this album, BOYNEXTDOOR achieved remarkable results, achieving more than four times the initial sales (sales in the first week of release) of its previous debut single, 'WHO!', and entering the US Billboard's main album chart 'Billboard 200' for the first time since its debut. reaped
Kim Ji-won, Ten Asia reporter bella@tenasia.co.kr