MUSIC
NewJeans, single album played on Spotify exceeds 1 billion times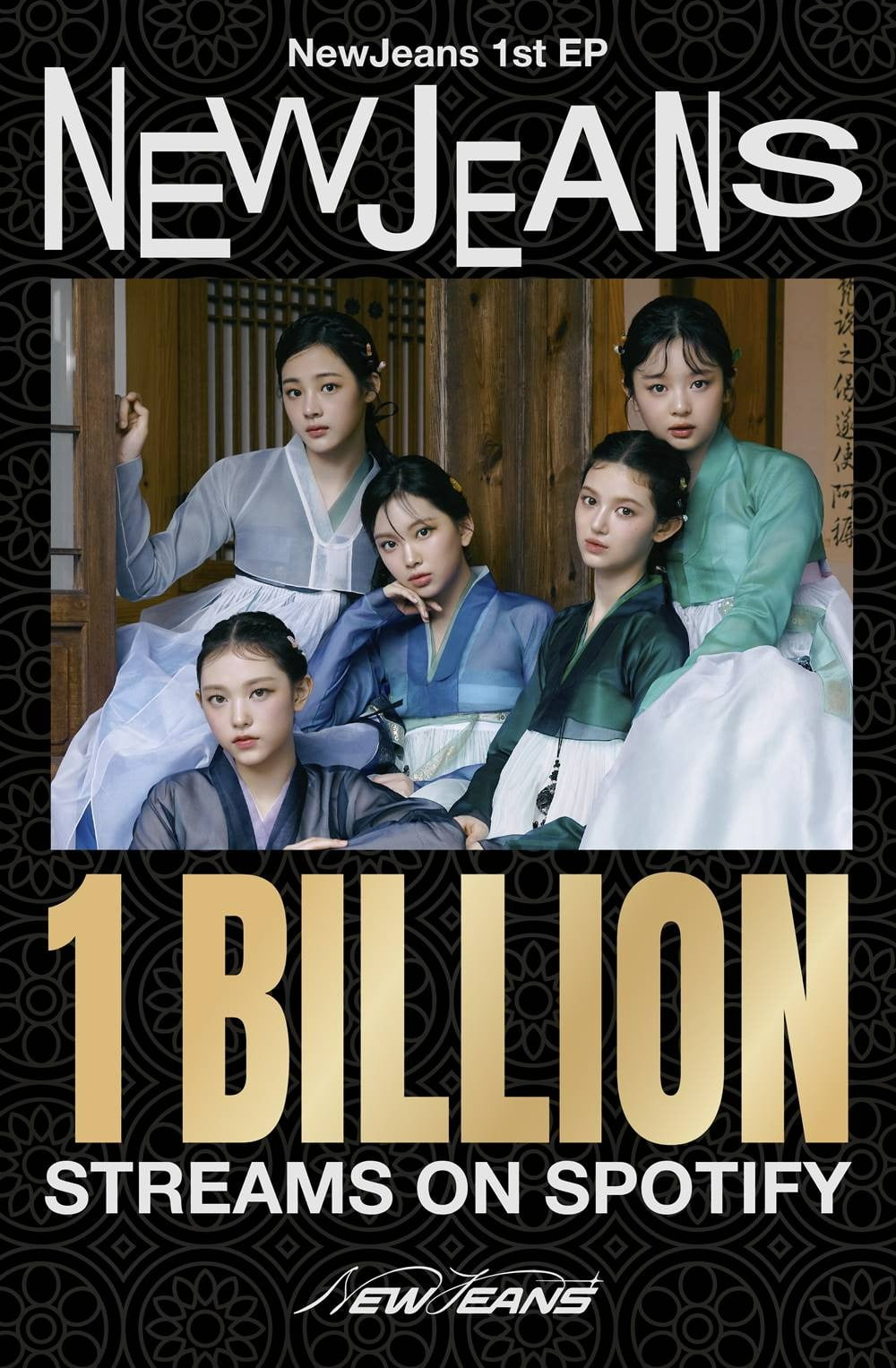 NewJeans' debut album 'New Jeans' achieved 1 billion cumulative streams on Spotify. NewJeans is the first K-pop girl group to exceed 1 billion views on Spotify with their debut album.
According to Spotify, the world's largest music platform, on the 29th, the total cumulative number of plays of all songs on NewJeans' (Minzy, Hani, Daniel, Haerin, and Hyein) debut album 'New Jeans' was 1,076,129 as of the 27th. The circuit was counted. It has been 422 days since the album was released on August 1st last year.
It is even more meaningful in that it was achieved with just four songs. NewJeans created a global phenomenon upon its debut, and all four songs included in its debut album received great love, quickly becoming a billion-dollar streaming artist. So far, 'Hype boy' has been played 409,113,783 times, 'Attention' 295,599,664 times, 'Cookie' 172,334,385 times, and 'Hurt' 123,712,297 times.
While their debut songs are still loved even a year after their release, the single album 'OMG', released in early January, is also expected to reach 1 billion streams in total. The title song 'OMG' of the same name as the album recently achieved the first 500 million streams on Spotify as a New Genes song (based on a single song), and 'Ditto' is following suit.
The combined cumulative play count of all songs included in the 2nd mini album 'Get Up' released in July exceeded 600 million times. The total number of cumulative views of the songs released so far by NewJeans has exceeded 2.6 billion.
Kim Ji-won, Ten Asia reporter bella@tenasia.co.kr