MUSIC
ONF, highlight medley live video released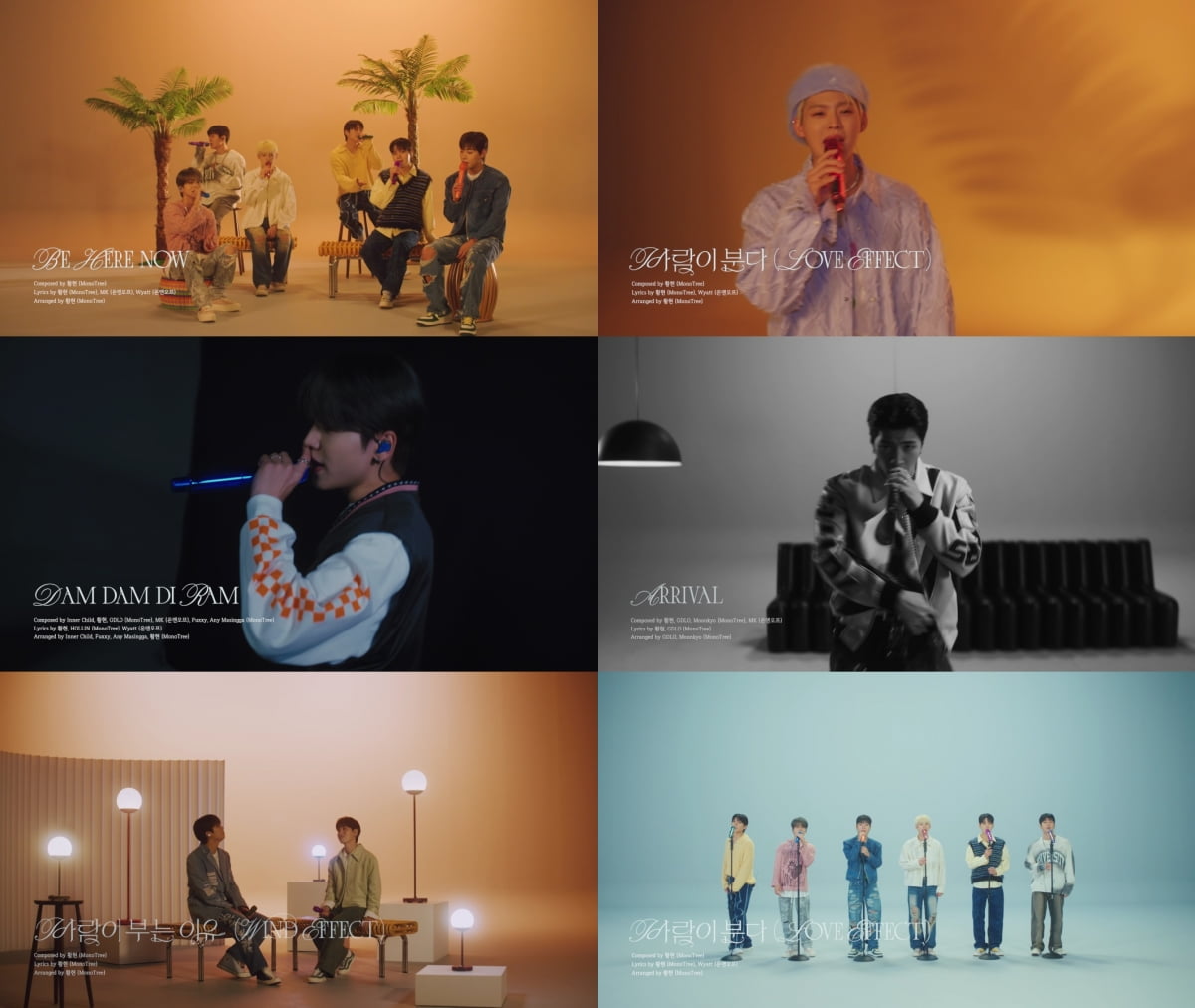 A highlight medley live video has been released, giving a preview of the group ONF's 7th mini album.
On the 27th, the agency WM Entertainment released a highlight medley live video of ONF's seventh mini album 'LOVE EFFECT' through its official YouTube channel and SNS channels.
The released video is part of all songs on the mini album, including the title song 'Love Effect', 'Be Here Now', 'Dam Dam Di Ram', 'Arrival', and 'Wind Effect'. It contains a melody.
'Love Effect', the title song of ONF's seventh mini album released about 1 year and 2 months after the special album 'Storage of ONF' released last year, is a confession of the moment when one feels love, with ONF's unique refreshing style. It is a song that talks about the 'love' that the members, who have gone through a tunnel of various emotions, face again with deeper emotions.
In addition, 'Be Here Now', which is the first track of the album and contains the excitement of meeting fans for the first time in a long time after a hiatus and the wish to create a new story together in the future, and 'Dam', which shows ONF's strong and solemn charm based on Afrobeat. 'Dam Di Ram', based on the synthwave genre, 'Arrival', which depicts a situation where the long journey of the previous track has ended and the destination has almost been reached, is a prequel track to the title song and quietly moves you with ONF's calm and soft vocals and heartbreaking lyrics. It contains a total of 5 songs, including 'Wind Effect', which conveys.
ONF's seventh mini album 'LOVE EFFECT' will be released on various music sites at 6 PM on October 4th.
Kim Se-ah, Ten Asia reporter haesmik@tenasia.co.kr