MUSIC
As MAMAMOO Wheein releases her first full-length album, her 'best friend' Hwasa comes to support her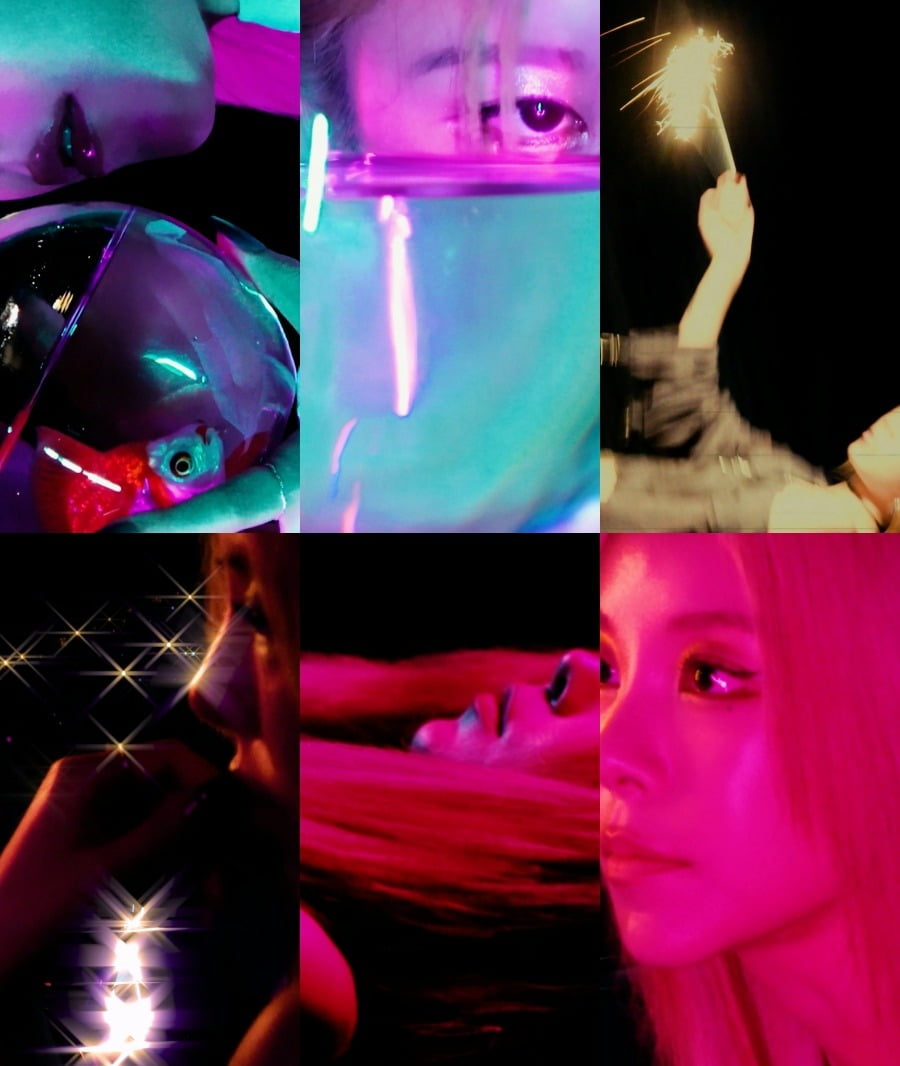 Singer Whee In showed off her mysterious charm through a mood film.
The agency The Live released the mood film of Wheein's first full-length album 'IN the mood' through its official YouTube channel at midnight on the 26th.
The mood film, published under the title 'Spark', the subtitle of the song 'Fireworks' from the new album, shows Wheein's various appearances under dreamy pink lighting.
Starting with Wheein's fingertips caressing the waves in a small glass fishbowl where goldfish swim, the fatal visual of blonde hair, intense eyes staring at the screen, and his mysterious appearance waving firecrackers under the dark night sky were played in slow motion, creating a strange atmosphere.
The mood film, which combines vibrant beats and sounds, Wheein's dreamy mystery, and overwhelming visual beauty, gives the feeling of watching a fantasy movie.
Following the second mini album 'WHEE' released in January last year, Wheein presents the second story of the 'Wheein' identity two-part series through her first full-length album 'In the Mood'.
'In the Mood' includes the title song of the same name, 'In the Mood', 'I Know I Know I Know (Beyond)', '17', and 'Spark'. , 'Bite me', 'Dance 4 you', 'On The Island', 'Aphrodite', 'Breeze', 'Bittersweet( A total of 11 songs of various genres are included, including 'Bittersweet' and 'Here I Am'.
Following her previous work, Wheein directly participated in writing the lyrics for the b-side song 'Here I Am', conveying a deeper musical tone and an honest story. In addition, Mamamoo member Hwasa, who has been friends with Wheein for 15 years, and Kim Haon, a popular rapper leading the hip-hop scene, contributed by featuring in the b-side songs '17' and 'Bite Me', respectively.
Wheein's first full-length album 'In the Mood' will be released on various music sites at 6 PM on October 12th.
Kim Ji-won, Ten Asia reporter bella@tenasia.co.kr