MUSIC
Mamamoo Whee In reveals track list for first full-length album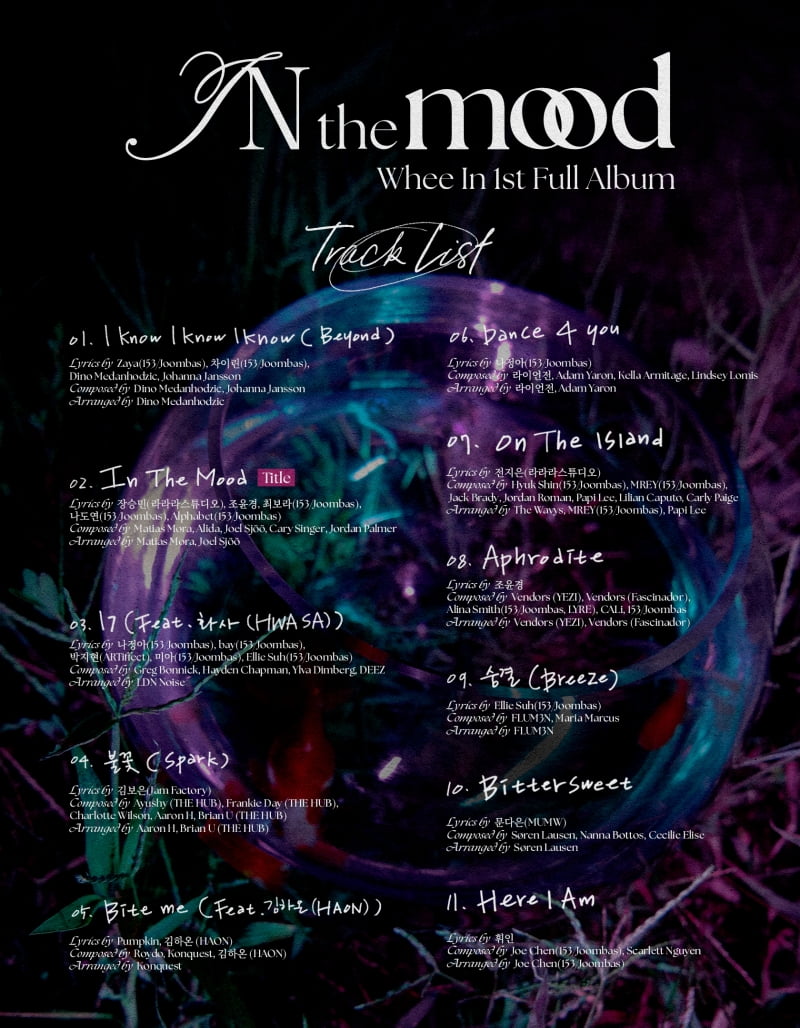 Singer Whee In's new album tracklist has been revealed.
At 00:00 on the 25th, the agency The Live released the track list of Wheein's first full-length album 'IN the mood' through official SNS.
According to the track list, Wheein's new album 'In the Mood' includes the title song of the same name, 'In the Mood', 'I Know I Know I Know (Beyond)', '17 ', 'Spark', 'Bite me', 'Dance 4 you', 'On The Island', 'Aphrodite', 'Breath ( A total of 11 songs are included, including 'Breeze', 'Bittersweet', and 'Here I Am'.
In particular, Wheein directly participated in writing lyrics for the new album's song 'Here I Am', following previous works such as 'Letter Filled with Light'.
The names of the featured artists who enriched Wheein's new music also stand out. Hwasa, who is a member of Mamamoo and boasts a close friendship with Wheein for 15 years, participated in the song '17'.
Rapper Kim Haon, who has been attracting attention for his diverse music since winning the final title in Mnet's 'High School Rapper 2' in 2018, also contributed by participating in the featuring of the b-side song 'Bite Me'.
Wheein's first full-length album 'In the Mood' will be released on various music sites at 6 PM on October 12th.
Kim Se-ah, Ten Asia reporter haesmik@tenasia.co.kr