MUSIC
Kep1er's new album has been unveiled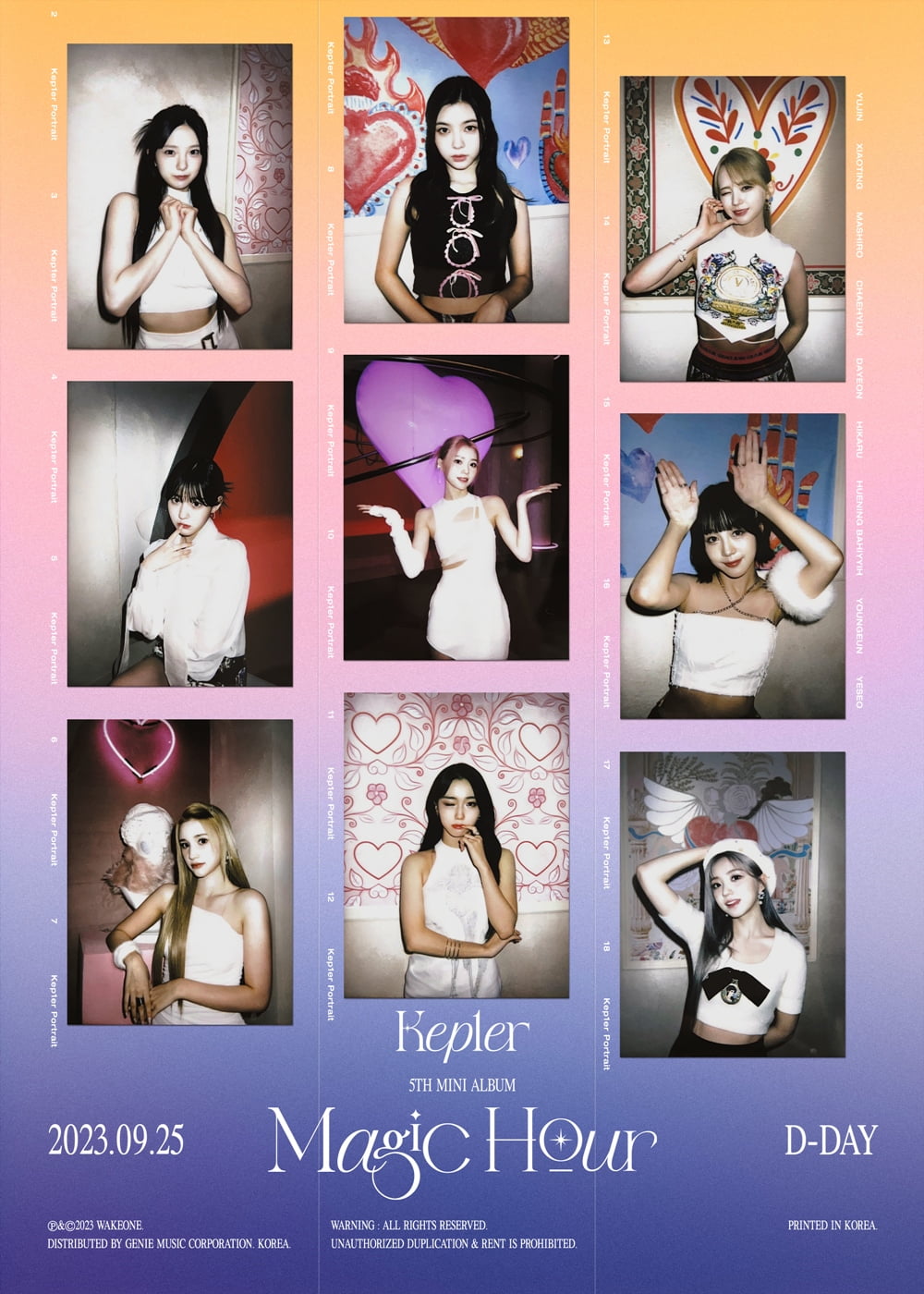 Group Kep1er's new album is unveiled.
Kepler (Choi Yu-jin, Xiaoting, Mashiro, Kim Chae-hyun, Kim Da-yeon, Hikaru, Huening Bahi, Seo Young-eun, Kang Ye-seo) releases its fifth mini-album 'Magic Hour' through various online music sites at 6 pm on the 25th. do.
'Magic Hour' is an album that depicts a 'magical moment' when the whole world revolves around love. Although it may not be perfect yet, it tells the story of nine girls who will do what they want without hesitation, share love to their heart's content, and have moments that shine brighter than anyone else.
The title song 'Galileo' is a disco funk song that depicts the process of observing and defining the emotion of love with the person a girl in love fatefully discovers.
In addition, 'The Door' contains the shy heart of a girl who wants to hold your hand and go out into the world together through the medium of the door, and the imagination of putting a lock on your heart that can never be unlocked for the person you like. A total of 5 tracks fill the album, including 'Love on Lock', 'Tropical Light' and 'TAPE', which are the unit songs that the nine members attempted for the first time since their debut.
Kepler will hold a fan showcase on the day of the album release and begin full-fledged activities. Then, on October 21st and 22nd, '2023 Kep1er 2nd FAN MEETING <Kep1er's Strange Market>' will be held.
Meanwhile, Kepler's fifth mini album 'Magic Hour' can be enjoyed on various online music sites from 6 PM on the 25th.
Kim Se-ah, Ten Asia reporter haesmik@tenasia.co.kr