MUSIC
Kim Se-jeong "First regular album, 1 dance, 1 tear"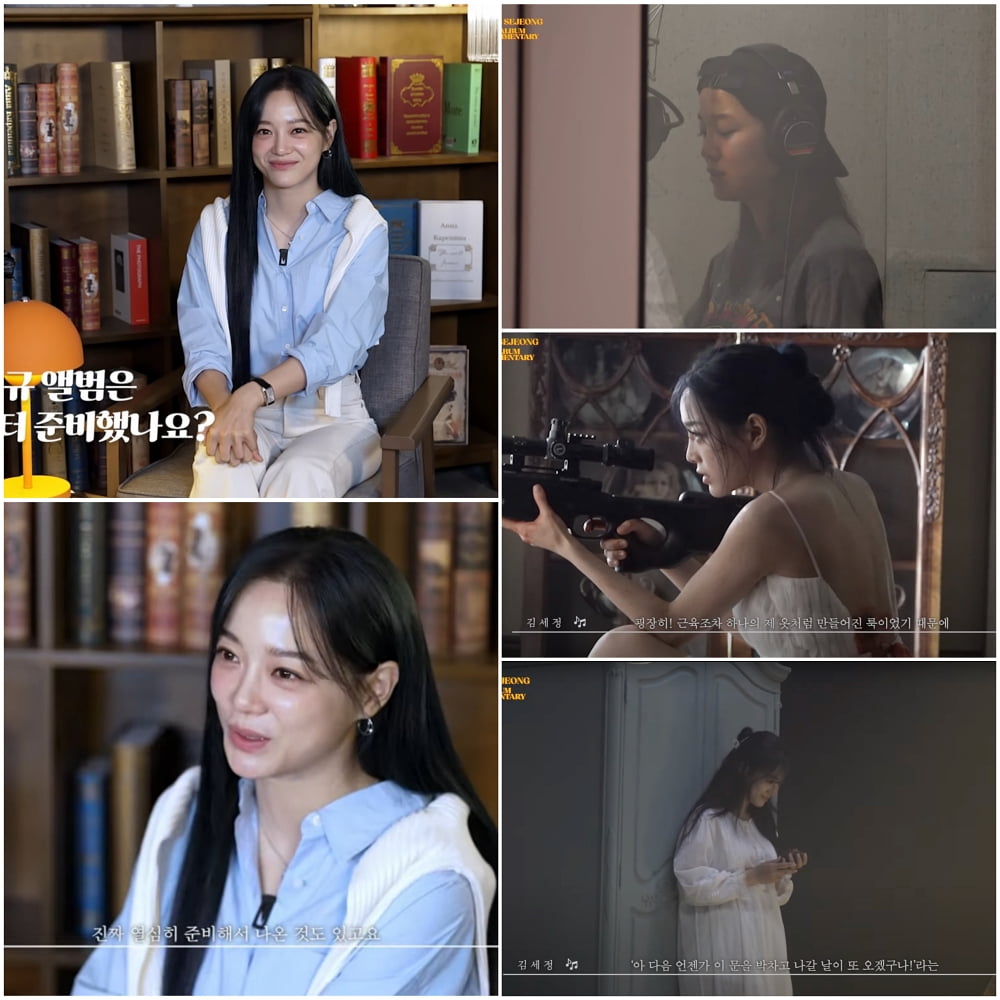 Singer and actress Kim Se-jeong revealed the making of her first full-length album.
Kim Se-jeong, who made a comeback with her first full-length album 'Moon' after about 2 years and 5 months, revealed her musical sincerity by revealing the behind-the-scenes details of the new album's production process through official SNS on the 22nd.
Kim Se-jeong said, "As this is my comeback after a long time and my first full-length album, I prepared hard to come out with a good appearance." He started by explaining the keyword of this album, 'Moon', and revealed behind-the-scenes episodes in the production process of the included songs, including the double title song.
Kim Se-jeong, who revealed that she created the album with two concepts, containing stories of 'feelings that only I know that are closed behind a door' and 'feeling of encountering an unknown world when I opened the door and went out', said, "It includes songs that I made three years ago. "We wanted to capture music with a variety of feelings," he said, explaining the background that allowed this new album to boast a high level of perfection.
In particular, Kim Se-jeong's hidden efforts in the title song 'Top or Cliff', which attracted attention for her extraordinary transformation, were conveyed and impressed many fans. Kim Se-jeong, who said, "I was worried about a mood I had never tried before," surprised everyone by saying, "I put my worries aside and put a lot of preparation and effort into it. The most difficult part of this album was dancing."
Kim Se-jeong, who expressed, "Dancing was the most difficult in this album, so it was '1 dance, 1 tear,'" said that she worked hard to convey the message of 'Top or Cliff' more clearly through choreography, and that the background to the creation of the best stage was He revealed that he went through a period of hardship with extraordinary passion.
The hidden points to watch in the music video revealed by Kim Se-jeong also added to the fun. In the music video for 'Sailing', it was said that although he returned from an unknown world, he wanted to leave a lingering feeling of 'I will open the door again and go out' rather than feeling empty, and in the music video for 'Top or Cliff', he expressed that he wanted to leave the interpretation to the viewer. It aroused curiosity.
Kim Se-jeong replied, "If I had to sum up this album in one word, I would say 'original intention.'" Kim Se-jeong said, "It is an album that made me look back on my original intention a lot. It contains all the reasons why I started singing, from the music video to the song and album composition. "It's the same," he expressed, giving a glimpse of his extraordinary affection for this new album.
Kim Se-jeong, who revealed her colorful charm through the 11 songs included in this album, conveyed a strong message by revealing not only her capabilities as an artist with deep musical colors but also her abilities as a producer through the album production video, raising expectations for her next musical move. It's getting bigger.
Kim Se-jeong plans to meet fans from around the world by holding her first solo concert '2023 KIM SEJEONG 1st CONCERT 'The Gate' tour, starting with a performance in Seoul on September 23.
Kang Min-kyung, Ten Asia reporter kkk39@tenasia.co.kr